Hockey World Cup: France overcome China in close fight to face Australia in quarterfinal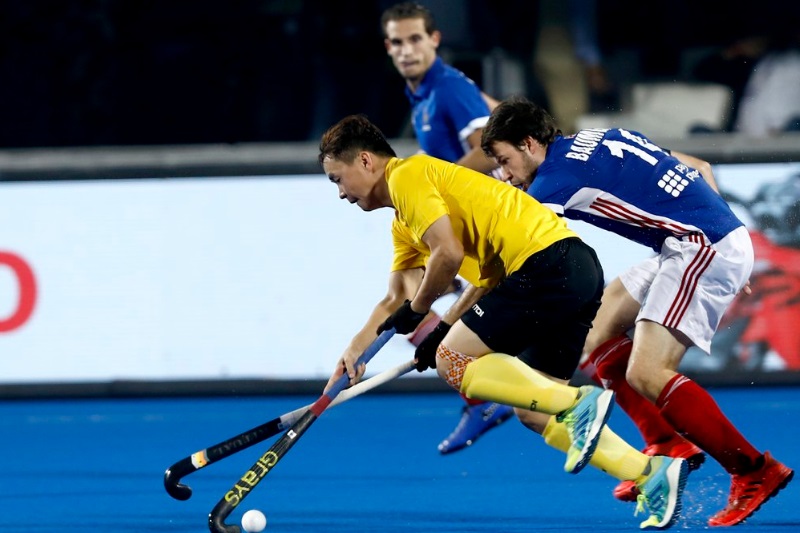 Timothee Clement scored the lone goal as France overcame a gritty China in the second cross-over match to progress to the quarterfinals at the hockey World Cup in Bhuvneshwar on Monday.
They will next face defending champions and World No.1 Australia in the last eight-stage on Wednesday.
The 20th ranked nation, who beat Olympic champions Argentina in the Pool stage, started the game in a flight earning four back-to-back penalty corners within two minutes of play but failed to utilize a single opportunity.
China, on the other, were finding it difficult to impose themselves on the match allowing France more of the ball possession while they relied on counter-attacks to try their opponents. But France for all the possession should have really scored four minutes into the second quarter when Charles Mason cut inside from the right flank and found himself in a one-two situation but despite his teammate being in a better position to score, Mason chose to fire, hitting straight at Chinese goalkeeper Caiyu Wang.
China's first opportunity came in the 21st minute after Ao Suozhu had controlled a long ball behind the French defence and passed the ball to E Wenhui, who failed to make a shot on target.
France were then unlucky to not score when Etienne Tynevez's deflection from a Jean-Baptiste Forgues ball hit the crossbar. Six minutes after the game resumed France broke through the resolute Chinese defence with Clement finding the net. Maximilien Branicki's powerful reverse-hit was redirected into the net by Clement after Viktor Lockwood had made a surging run down the left flank to expose the Chinese backline.
Having fallen behind, China were desperate to score and nearly did so from consecutive penalty corners in the dying minutes of the match but French goalkeeper Arthur Thieffry, who had parried away a tough chance from E Wenhui, kept China on the bay.
Also read: England beat New Zealand 2-0 to set up quarterfinal date with Argentina