Hockey World Cup: India can beat any team on their day – Glen Turner, Australia forward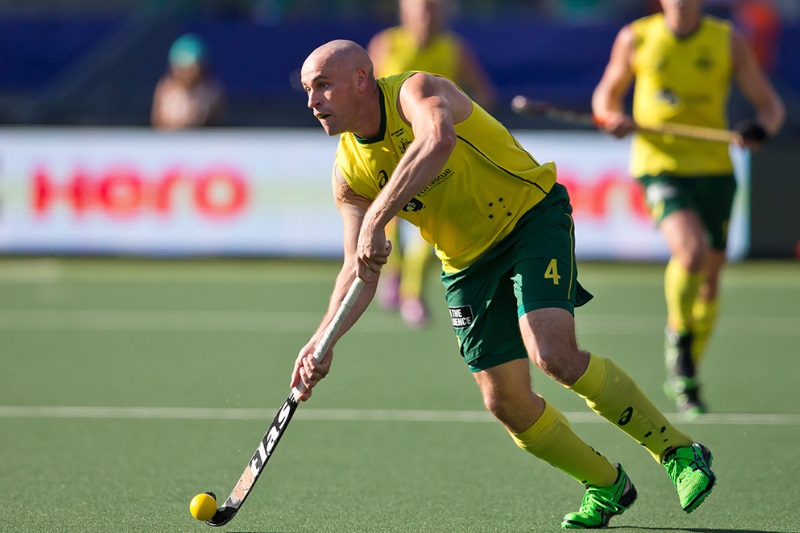 Glenn Turner feels that Australia are still the favourites but India has the ability to beat any given team on their day if they do not play scared. The two-time World Cup winner with Australia has arrived in Odisha after conducting a special eight-day strikers camp with the Indian women's hockey team in Bengaluru.
Australia are still the favourites. A lot of the stars are not in the team anymore but stars emerge by winning tournaments such as this," said the 34-year-old as reported by Times of India, having watched the Kangaroos train on Monday morning.
Half an hour before the Australians stepped onto the grass, it was Manpreet Singh and Co sweating their hearts out before their quarterfinal encounter against the winner between the Netherlands and Canada on December 13. Turner also watched them train and couldn't help but be impressed by the development of Indian hockey.
"I think they are a great bunch of boys. They are fit, fast and very skillful. They have learnt a lot from the Hockey India League. They are not scared of any team. On their day, they can beat any team. They will be a difficult team to beat in this competition," added Turner.
Turner, who has played against the earlier generations of the Indian team, was quick to point out the differences between the current players and that of the bygone era. India are more structured now. They are a lot fitter and they make better decisions on the field. They are using their unique skills in tough match situations to come out on top of the higher ranked teams."
He explained one of India's unique skills among the many others, which he believes is the ball receiving ability.
"The way they received the ball is amazing. To be able to do it (receive the ball cleanly) under pressure in the circle as well as they do outside the circle and it's just unique," said Turner adding that Indians are generally better than players of other countries because they have always played on bumpy surfaces like grass.
Turner, who apart from coaching also plays in the professional hockey leagues in the Netherlands and Malaysia, also spoke about his experience of the eight-day coaching camp with the Indian women's team.
"They've got a lot of talent. Then I thought if I'm in India, might as well come and watch the World Cup. I miss playing but the next best thing is to watch the game. Bhubaneswar is like my second home, so I had to come back."
Also read: France overcome China in close fight to face Australia in quarterfinal