Hockey World Cup: India lodges formal complaint against Pakistan coach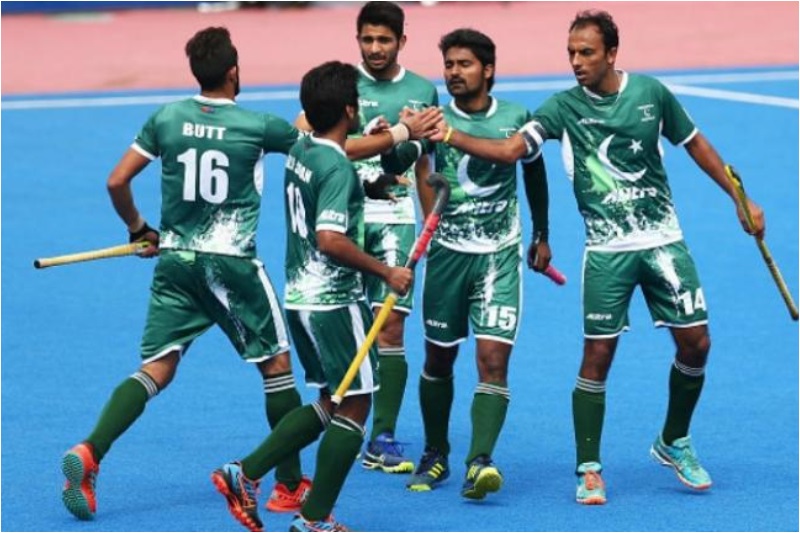 Just a day after Vice-captain Anmad Butt was suspended for one match for rash play against Malaysia, Pakistan hockey team finds itself engulfed into another controversy at the Hockey World Cup. The Indian federation has reportedly lodged a complaint against assistant coach Danish Kaleem for allegedly breaching the security protocol and arguing with guards.
According to Pakistan head coach Tauqeer Dar, his assistant has been charged with "not wearing accreditation card and for quarrelling with the security guard during Pakistan's Pool D match against Malaysia. On Thursday, their vice-captain was suspended for one match for rash play against the same opposition.
"During the match against Malaysia on Wednesday, me and Danish were sitting in the stands. I sent him to the dugout at half-time with some notes where he forgot his accreditation. He wasn't allowed back to the stands. The security guards misbehaved with him and now we find that an official complaint has been filed against him," Pakistan head coach Dar was quoted as saying by The Hindustan Times.
"Now we have two hearings to attend on Saturday. This is becoming so problematic. Since the time we have come, some problem or the other has been bothering us, on and off the field."
The report in the national daily adds that following the incident with Butt, the security officials informed Hockey India (HI), who then forwarded the complaint to the International Hockey Federation (FIH) technical delegate Christian Deckenbrock.
"Do we focus on our matches or these off-field issues?" asked Dar.
The former champions are also trying to get a replacement for their injured captain Rizwan Muhammad, who has been ruled out of the tournament with a fractured toe. "We are trying our best to get a replacement but it's not easy for a Pakistani to get an Indian visa," added Dar.
Pakistan plays their final Pool match against the Netherlands on Sunday and a victory might still help them qualify for the crossover.
"The last few days have been very hard. Most of our energies have been wasted on off-field issues. It is a major handicap to play without our top two players that too against the Netherlands, who are the favourites," he added.
Also read: Hockey World Cup: China scrape through after England beat Ireland