What Isha Ambani's family did to begin her pre-wedding celebrations will win your heart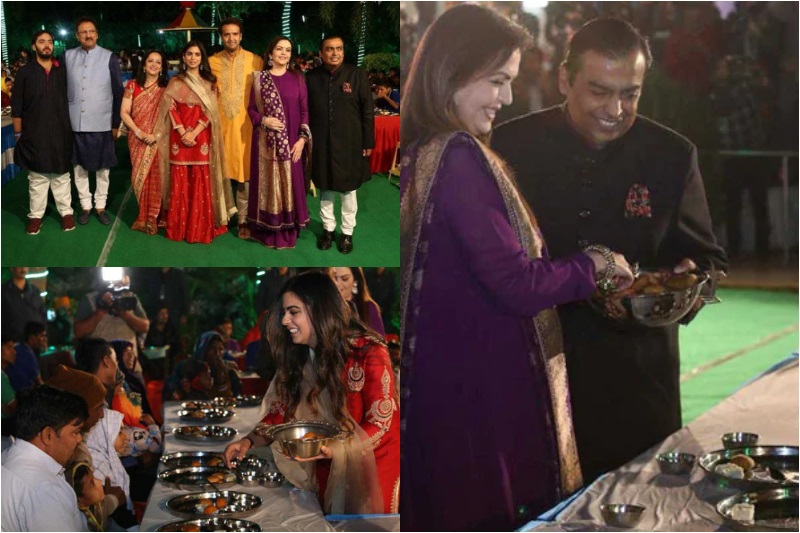 If you'd thought that party was over for 2018, hold on to your seats because it's just about to begin 'again' as Isha Ambani – daughter of Mukesh and Nita Ambani – is set to tie the knot with industrialist Anand Piramal on December 12.
But unlike most of the celebrity marriages that took place this year, the Ambanis began in a unique way. One that would win your heart and make you proud of India's richest man and his family.
On Thursday, the Ambani family visited Udaipur in Rajasthan, not for shopping or sight-seeing for their daughter's marriage ceremony but for a big humanitarian cause.
Also read: Isha Ambani-Anand Piramal wedding invitation is full of surprises, check here
They organised a function called "Anna Seva" in which as many as 5,100 people were fed three times a day. Most of those fed were people with special abilities.
A statement from the family said that the function is set to continue for the next four days from December 7-10.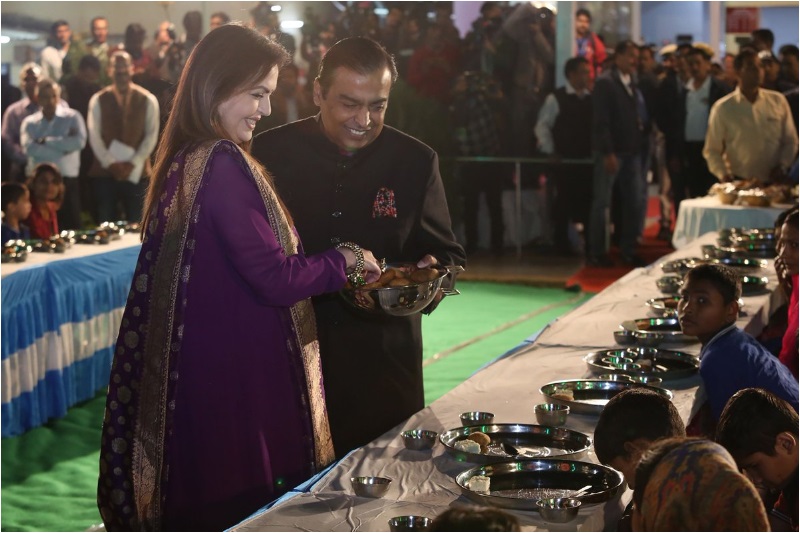 Now, isn't that a great step to start the marriage celebrations of your daughter. The soon-to-be-wed couple is certainly set to receive abundant blessings from the entire country for this unique and almost unthinkable way of stepping into the marriage week.
A report from NDTV also stated that almost the entire family, including Mukesh and Nita Ambani, Ajay and Swati Piramal, Isha Ambani and Anand Piramal was present at the "Anna Seva" event. They not only served the food but also interacted with those people.
Another event is also set to be organised by the Ambanis as part of Isha Ambani's pre-wedding celebrations in which a special exhibition will be held. The programme will be called the "Swadesh Bazaar" that will showcase 108 traditional Indian Crafts and art forms from different corners of the country.
The Ambanis are also set to hold a three-day programme in the same city to complete the pre-wedding rituals like Mehendi.
Few celebrities have already arrived in the region to join the celebrations, while others are also expected to catch up on time.
Actor Anil Kapoor and his wife Sunita Kapoor, filmmaker David Dhawan and fashion designer Manish Malhotra, were some of the celebrities seen arriving in Udaipur on Friday.
NDTV also quoted a source saying that more than 100 chartered flights are landing at the Udaipur airport.
"The event will have many visitors from abroad, so customs and immigration counters have been set up at the airport and will remain active for the next five days," an airport official told news agency Reuters.
Isha ambani got engaged to Anand Piramal in a close family affair in September. The engagement took place at Lake Combo in Italy following which a lavish three-day engagement party was also organised.