Hockey World Cup: Netherlands thrash Canada 5-0 to meet India in quarterfinal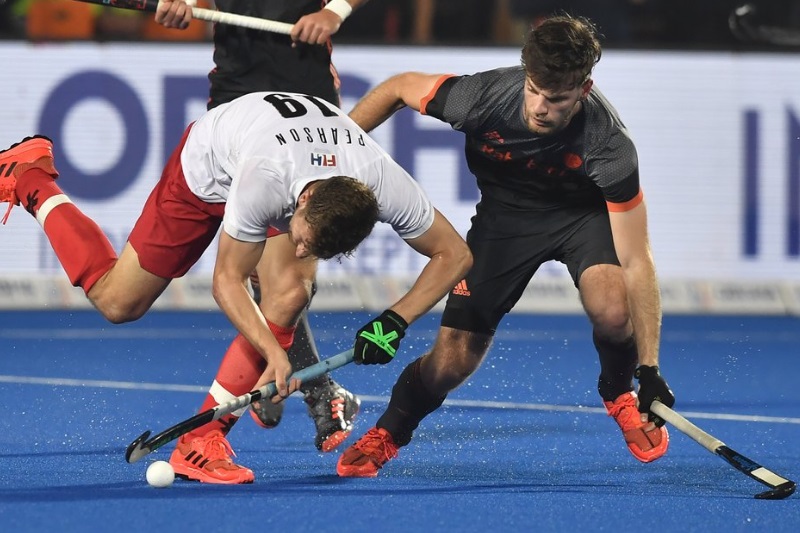 Three-time champions Netherlands thrashed Canada 5-0 in the final cross-over match to set up a quarterfinal date with hosts India in the hockey World Cup in Bhuvneshwar on Tuesday.
All five of the Dutchmen's goals came from field play with Lars Balk (16th minute) and Robert Kemperman (20th) scoring two minutes within each other before Thijs Van Dam (40th and 58th) netted a late brace and Thierry Brinkman (41st) scored another towards the end of the third quarter.
The Netherlands will now face hosts India in the last-eight encounter on Thursday.
Facing a lower-ranked opposition, the Netherlands began on an attacking note and could have scored early but Canadian goalkeeper Andrew Charter made few brilliant saves to keep his side alive in the game.
The Dutch side's first opportunity came in the ninth minute when Charter had to rush out his line to deny Bob de Voogd, who was through on goal. Another chance rose from the penalty corner which was smashed above the bar by Mink Van der Weerden.
But after a barren first quarter, Netherlands scored twice in the second. The first goal came second after the restart when an unmarked Balk drove home a pass from Glenn Schuurman while Kemperman added the second four minutes later with a fierce flat shot from top of the circle.
In between those two goals, Charter had also denied Jeroen Hertzberger with a timely save as chances came thick and fast for the Dutch, who were making a mockery of the 11th ranked opponents.
Canada were also happy not to score when the Netherlands earned consecutive penalty corners towards the end of the second quarter as another chance went by.
Van Dam than tripled the score in the 40th minute after Seve van Ass' initial shot was saved by Canada goalkeeper Charter. A minute later they added another through Brinkman, who tapped the ball into an empty net after Kemperman had set him up with some brilliant stick work.
Also read: Belgium knock Pakistan out with 5-0 thrashing defeat