Homosexuality against Hindutva, cannot celebrate it, says BJP leader Subramanian Swamy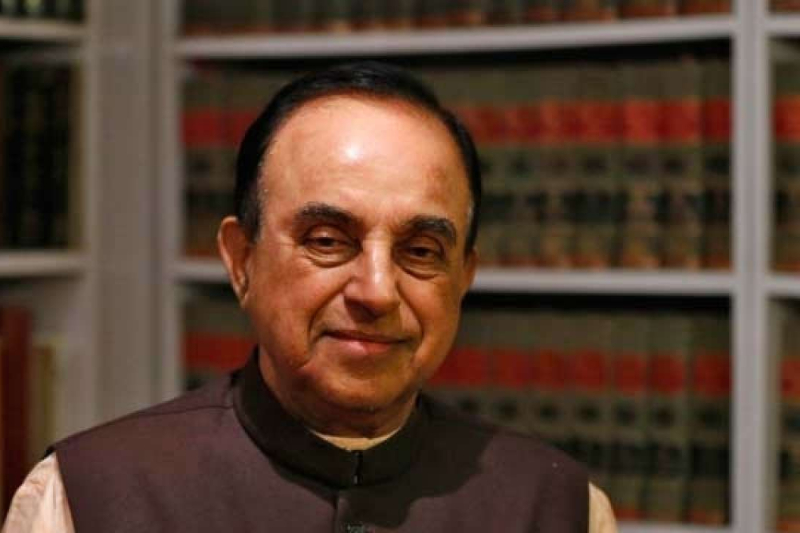 The Supreme Court today will hear PILs against Section 377 of the Indian Penal Code that criminalises homosexuality.
BJP MP Subramanian Swamy on Tuesday said that homosexuality should not be celebrated and India should invest in medical research to find a "cure." His comments came as the Supreme Court begins hearing on a clutch of pleas challenging against Section 377 of the IPC which criminalises consensual gay sex between two adults.
The BJP leader went on to say that the government should invest in medical research to see if homosexuality can be cured. "It is not a normal thing. We cannot celebrate it," report ANI.
This is not the first time Swamy, a senior Bharatiya Janata Party (BJP)leader, has made a homophobic comment. Earlier in January, Swamy defended Section 377 of the IPC and said that it needs to exist to punish people who flaunt their homosexuality.
"As long as they don't celebrate it, don't flaunt it, don't create gay bars to select partners, it's not a problem. In their privacy what they do, nobody can invade but if you flaunt it, it has to be punished and therefore there has to be Section 377 of the IPC," he had said.
Also Read: Section 377 row: Supreme Court to decide the fate of 'homosexuality' today
The Supreme Court will today commence crucial hearing on a clutch of pleas challenging against Section 377 of the IPC. The apex court had on Monday rejected the Centre's plea seeking postponement of the proceedings. A newly re-constituted five-judge Constitution bench will hear the petitions challenging criminalisation of homosexual sex between two consenting adults.
The new five-judge bench will be headed by Chief Justice Dipak Misra and comprise Justices R F Nariman, A M Khanwilkar, D Y Chandrachud and Indu Malhotra.
Section 377 refers to 'unnatural offences' and says whoever voluntarily has carnal intercourse against the order of nature with any man, woman or animal, shall be punished with imprisonment for life, or with imprisonment of either description for a term which may extend to 10 years, and shall also be liable to pay a fine.
The Delhi High Court, on July 2, 2009, had legalised homosexual acts among consenting adults, holding that the 149-year-old law making it a criminal offence was violative of the fundamental rights.
The apex court had in 2013 had restored the criminality of the sexual relationship between persons of the same sex, after the Delhi High Court' had decriminalised it in 2009.