Bella Hadid Photos: 15 Stunning Pictures of The World's Most Beautiful Woman
Accordin to the Greek Mathematics, Bella Hadid is the most beautiful woman in the world.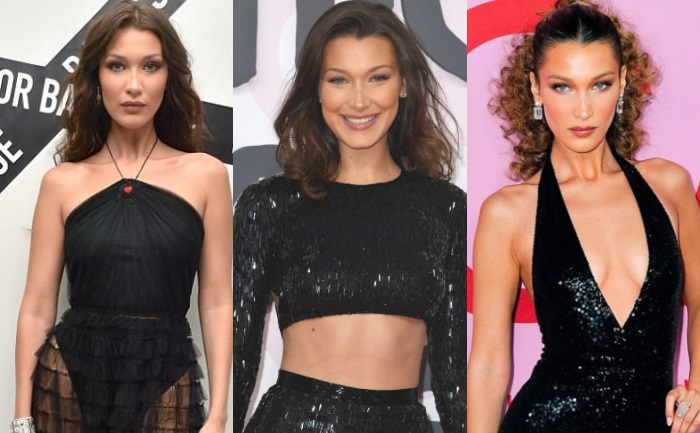 Bella Hadid's real name is Isabella Khair Hadid. She is an American supermodel. Hadid's father Mohamed Hadid is a real-estate developer and her mother Yolanda Hadid is a former model. Her nationality is American and her ethnicity is mixed Palestinian Dutch American.
Hadid has two siblings, an older sister named Gigi, and a younger brother, Anwar and they both are models. She has two older half-sisters, Marielle and Alana, on her father's side. She has a stepfather who is a music producer and his name is David Foster.
In January 2017, Bella Hadid said that she is "Proud to be a Muslim." Bella Hadid moved to New York City and started studying photography at the Parsons School of Design, later she dropped out of school as she signed to IMG shortly before to pursue her modeling career.
Hadid dated The R&B singer The Weeknd was in an on-off relationship but recently they broke up due to distance and clashing schedules.
Without any further ado, let's take a look at 15 most beautiful, hot, bold, sexy and stunning photos of Bella Hadid.
Here are the 15 Photos of The World's Most Beautiful Woman Bella Hadid:
1. Mirror-Selfie
2. Looks that will kill
3. Pouty
4. Bikini Babe
5. One with the Father
6. Absolute Stunner
7. Black & White
8. Foodie babe
9. Angel
10. Gorgeous
11. Selfie Skills on fleek
12. Sister love
13. Portrait
14. Fam-Jam
15. The Perfect Looking
Recently, Bella was declared as the world's most beautiful woman. According to the "Golden Ratio of Beauty Phi Standards" have picked the Victoria's Secret model's face as the one that comes closest to perfection, reports goss.ie.
ALSO READ: Bella Hadid Is World's Most Beautiful Woman: Science