How to Awaken Digimon in Digimon ReArise Guide
Here's complete guide of how to Awaken Digimon in Digimon ReArise Guide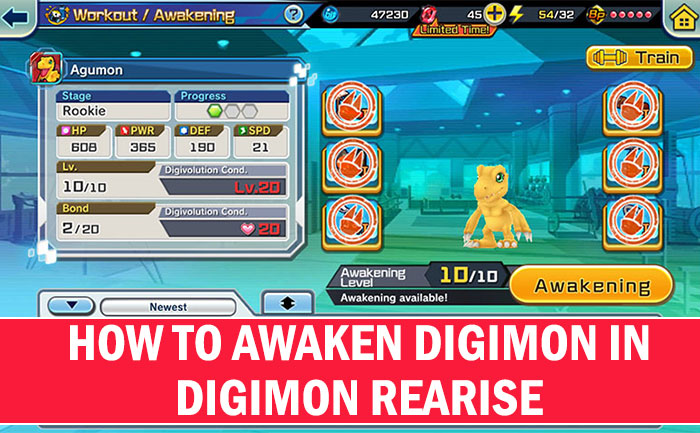 How to Awaken Digimon in Digimon ReArise Guide: Do you know that Awakening Digimon in Digimon increase your max level and Bond? If not, do not worry, in how to awaken Digimon In Digimon ReArise Guide, we will explain how you can increase the power of your favorite Digimon which makes it possible to Digivolves into bigger and strongest Digimon.
Notably, Awakening in Digimon ReArise is like increasing your level cap. According to the game, each Digimon can only reach a certain level and Bond, if they maximun is reached. You should know that Digimon can be awakened before its too late or they can progress and advance any further. This task might be one of the most expensive but not too difficult. Digimon ReArise Favorite Food Guide: Here's What Food Is Best To Increase Your Digimon Bond
How To Awaken Digimon In Digimon ReArise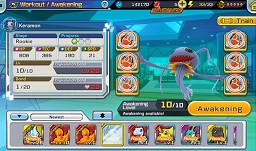 Looking for ways to Awaken a Digimon, you have to go to the Train menu and choose the option which reads "Workout/Awakening". Then you will have to select the Digimon from the bottom of the screen, if you want to awaken. Once you selected specific Digimon, check out the different workout items available over there.
Awakening a Digimon in Digimon ReArise, you must have used one of each Workout Chip. You will see an icon on each Workout Chip Spot, that indicates that Digimon you have chosen has fully trained and can now be awakened, if it's at the correct level.
Besides how to awaken Digimon In Digimon ReArise Guide, check out our other Digimon ReArise Favorite Food Guides, Persona 5 Guides, Destiny 3 Guides and Red Dead Redemption 2 Guides as well.
Also Read: Persona 5 Confidant Gift Guide: The Best Gift For Every Character & Romance