How To Become Seller On Amazon: Beginners Guide To Collaborating With Amazon E-commerce
Amazon is one of the leading e-commerce sites in India currently. Many sellers have turned to collaborate with the platform in order to increase their profits because Amazon is available for almost all the major cities in India. Here's your detailed guide on how to become a seller on Amazon and make money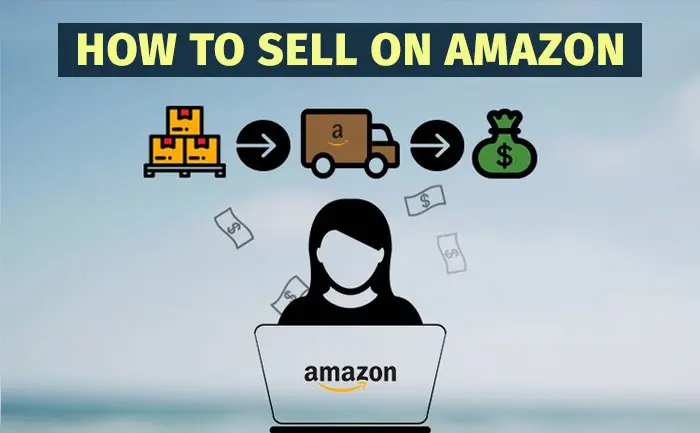 American business tycoon, Jeff Bezos, who is also known as the world's richest man had founded the e-commerce giant in 1994. He had kickstarted his online selling business from his garage in Seattle. Today, the company's services are available in many parts of the world and it is one of the leading e-commerce platforms in India. Amazon's services include AmazonFresh(Grocery), Amazon Prime(Entertainment), Amazon Web Series, Alexa, Appstore, Amazon Drive, Echo, Kindle and few others. In a matter of just a few years, Amazon has become one of the necessities in the online selling and purchasing culture. Here in this article, we take you through the details of how to become a seller on Amazon and make money.
How to start an e-commerce business with Amazon:
Collaborating with one of the leading e-commerce business set-ups- Amazon has become easy like never before. Shop owners from all across India can now sell their products on Amazon at decent profit margins. Here's a step-by-step guide on how to become a seller on Amazon.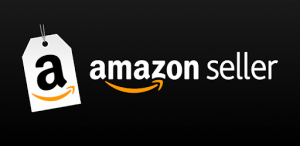 Register yourself on Amazon:
Before you start selling on the Amazon e-commerce platform you need to get registered on the platform. There are two types of plans for sellers to get registered: Individual and Professional. The seller can change these plans anytime as per their comfort and choices. Before you plan to get registered, keep in mind that additional selling fees apply for both categories.
 The Individual plan includes:
You can sell fewer than 40 items per month
You don't need advanced selling tools or programs
You're still deciding what to sell
The Professional plan includes:
You can sell more than 40 items a month
You want access to APIs and more selling reports from Amazon
You want to sell with programs like Launchpad or Handmade
Sellers documents to get registered on Amazon:
Official phone number
Detailed tax information
Bank account number and bank routing number
Chargeable credit card
Government-issued national ID
Address proof of the shop

Subscription fees for sellers on Amazon?
After successfully getting registered on Amazon, the seller is liable to several different charges. The seller might need to pay the different amounts as per the plan of subscriptions and the type of products they choose to sell. Usually, there are four types of fees paid by the sellers to Amazon: Subscription fees, Selling fees, Shipping fees and FBA fees.
Subscription Fees: Depending on the plan you choose, you need to pay the selling subscription fees to the e-commerce giant. For the Professional selling plans, the amount is apparently $39.99 per month, while for the Individual selling plan is worth a $0.99 fee for each item sold.
Selling Fees: These fees include charged amounts for any sold item, these may include referral fees (which are a percentage of the selling price and vary depending on the product's category), and variable closing fees (which apply only to media categories).
Shipping Fees: Amazon charges for its shipping services differently. These shipping charges may vary as per products from different categories and the locations of the shops.
FBA Fees: Amazon charges the seller for the products that Amazon fulfills for you (known as Fulfillment by Amazon, or FBA), there are fees for order fulfillment, storage, and optional services.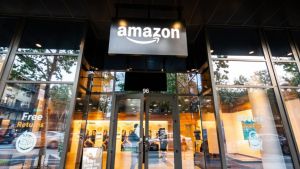 Steps to list products on Amazon?
In order to see your products in the listing for sales on Amazon.com, you need to first list your products. If you are the first-timer then you can make the listings as per already existing listings (you compare with other sellers' products on the site), or you can make your own listings. The product listing needs to be done as per the guidelines of the plans-Individual or Professional. Things that are required for the product listing on Amazon are product ID, product title, description, bulletin points, product images, search terms and relevant keywords as well as other product suggestions. Here check out the detailed steps on how to list your products on Amazon:
Click on 'Don't see your product?
Then click on the 'Create a new listing' option
Upload clear images of the product you want to sell
Fill in the details of the product
Add product description and other details
Add the price and quantity and review and publish your listing
And voila! your product will be seen on search results on Amazon.com
Make sure to add relevant keywords for your products, this makes customers search through your products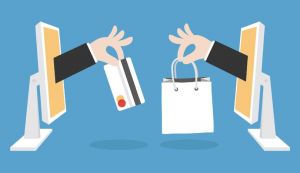 Reasons to start selling on Amazon?
One of the reasons many sellers get registered on Amazon.com is because of its brand value. From entertainment to lifestyle, groceries and electronics all the different types of products are available on the platform and thus it has a great user base. To attract these customers to their shops, the sellers open doors through Amazon. It has low start-up costs, millions of potential customers, no requirement to put money in building a personal website, give the best customer experience and hassle-free shipping process.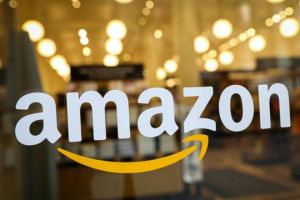 How does the seller get paid on Amazon?
After the seller successfully lists their products on Amazon.com, the e-commerce giant starts sending the orders to the seller asking them to process the order request. Amazon first verifies the seller's account and then it verifies their bank details. The payments of the orders will be deposited in your bank account every 7 days. The payment gets deposited in the seller's account deducting all the subscription plan charges. These payments can be analyzed by the seller through the settlements anytime through the Seller Central profile, wherein the seller can also contact Seller Support for any queries or registration of complaints. These operating incomes are sourced by Amazon web services, revenue sources and Amazon Prime subscriptions. 
Did you find the above information helpful? Do let us know. Meanwhile, for more such interesting features, stay hooked to The Live Mirror.
Also Read: Amazon Launches MiniTV In India For Free Streaming Of The Videos