How To Download PUBG RE7 Zombie: Survive Till Dawn Update 0.11.0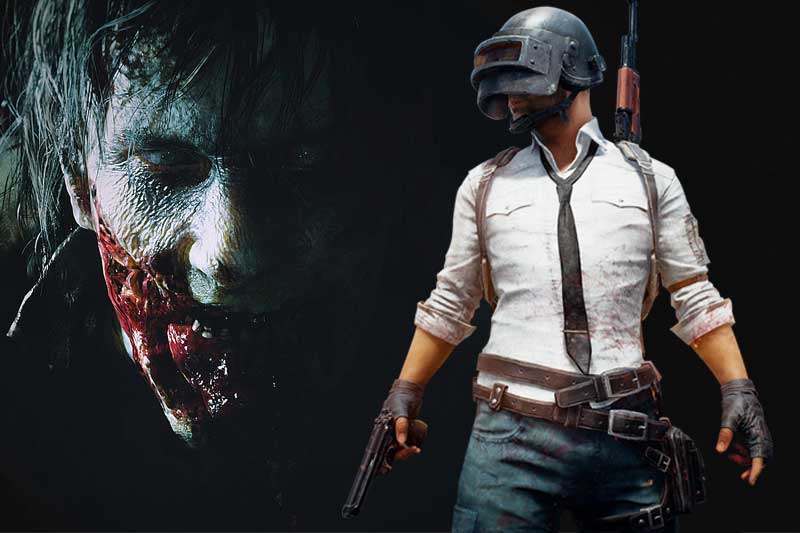 PUBG finally got the Zombie Mode Survival Horror update under the Resident Evil 7 cross-promoting campaign. The update is called Zombie Survival Till Dawn, and it will be activated for three days and two nights. Around 60 players can play a 30-minute round in PUBG. For the first time, they will fight with zombies like Police, Licker & G1 from Resident Evil 2.
The mode also features a weather system where Zombies are more aggressive during the night time. Also, the visibility drops that makes things more difficult. This increases challenges, while during daytime players can easily shoot down zombies from a distance. You can earn Leon-Claire & Ada-Arvin in-game customs.
How To Download PUBG Zombie Mode Update 0.11.0
The update is available for Android and iOS devices, follow the steps below to download it.
For Android & iOS
Go to Google Play Store for Android & App Store for iOS devices like the iPhone.
In the search box type PUBG and you will see an Update button. The update size is around 460MB, so you will need a fast 4G connection or Wi-Fi.
Update the game and exit Play Store/App Store
Launch the game and you will have to wait for another short update or around 10 to 12MB.
That's it once the update is over you can now start laying PUBG Survival till Dawn mode. Enjoy the new horror survival map, it's for a limited period.