How to edit Instagram pictures like an absolute pro: Quick and easy guide 
All the active Instagrammers out there know the value of editing pictures to make a greater impact within their social circles. If you have been struggling to become a pro picture editor, then here's your complete guide to learn the art. Take a look at the best apps to edit Instagram pictures as well as how you can edit pics on Instagram itself.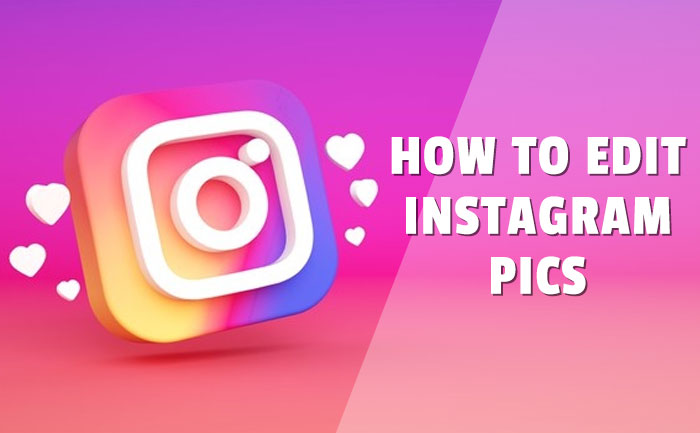 In today's day and age, our lives are certainly incomplete without scrolling through Instagram feed. Keeping up with all the viral trends, being part of communities, making new friends, crushing over guy/girls' pics, collaborating with powerful influential, Instagram is surely a wonderland for many. Over the course of years, Facebook-owned Instagram has changed the way we used to look at social media culture. Today, Instagram has become more than just a photo-sharing application. There are millions of good things available on the platform and to seek knowledge about. All the Instagramers know the importance of keeping our profiles updated, clean and attractive. How to get more followers on Instagram ask many. Well, it has to be your great quality pictures and editing skills. Having stylish pictures is not enough, you also need to have top-notch editing skills that enhance your Insta profiles. Here in this article, we take you through some amazing picture editing guides. These quick and easy pic editing guides will make you a pro-Instagramer.
How to edit pictures on Instagram app?
Alongside allowing the users to post pictures, Instagram also allows them to edit pictures through the inbuilt editor for the application. If you use a good-quality camera, then you would need some simple editing options to enhance these pictures and you are all set. Instagram already has few simple photo editing tools, such as photo resizing, applying the filters, adjusting, changing contrast, adding color tone among others. 
With resizing option one can crop the images. The app does it without losing the picture quality
Adding filters, one can make their pictures look completely different
Other options such as changing the contrast, changing the sharpness or adding color tone on the pic make it look even more professional
One can also overlay texts or create a flipbook through design and display options.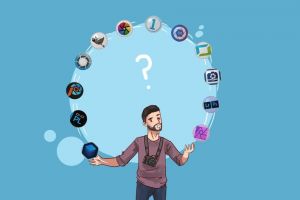 Best apps to edit pictures for Instagram:
1. Snapseed
Snapseed is one of the most popular photo editing applications among youngsters today. This one is now owned by Google and it has some cool editing options. It has great filters, special effects, and interesting grid options. What pro-Instagramers love about this application is its white balance, double exposure, lens blur, and tonal contrast features.
How to edit: 
Open the Snapseed app
Open your image in the application and start editing
Make changes in the color tone, exposure and sharpness
You can use other options as well
Clean up the pics with advanced tools
You can add cool Snapseed filters as well
2. VSCO
The VSCO is one the most used app when it comes to editing Instagram pictures. It has interesting features such as filters and advanced tools. The application is easy to use and can make dramatic changes with its easy-to-use tools. The app has a customized range of filters and editors love to use them.
How to use: 
Open the VSCO editor
Import your pics
Apply a VSCO filter to enhance the picture
Add filters and experiment
Use VSCO editing tools
You can add text as well
Save your VSCO edits
Download more VSCO filters for free (optional)
3. Pixlr
Pixlr has easy and quick editing tools that anyone can make their pictures look like professionally edited. Users can crop, rotate, and fine-tune pictures. The app is available for completely ad-free mode and it has hundreds of options to enhance the pic. This one is a cloud-based photo editor app. 
It allows users to edit pictures with detailed editing options
Pictures with different formats such as PSD (Photoshop), PXZ, JPEG, PNG can be used
It has a classic interface for editing
Impressive advanced tools
Amazing fill and gradient tools
Sponge and the color tool make pictures even more enhanced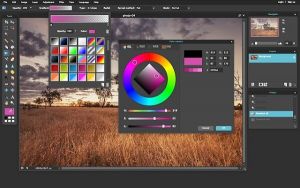 4. Adobe Photoshop Lightroom CC
One of the attractive features of Lightroom CC is its image management feature. The app has excelled at handling a large number of photos, allowing the users to do a lot of editing all along. It lets you sort your photos, edit them, and export them at whatever size you need.
How to use:
There many advanced tools available in the Lightroom CC app (can also be used on web)
Has many advanced tools for editing the pic
One can add, import, and capture photos through the app
You can organize your pics as well
Edit the pics with the given options-color grids, contrast, sharpness, etc.
Once done save, share, and export.
You can also migrate photos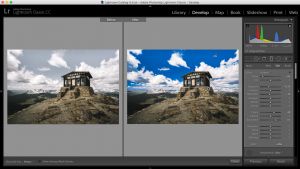 5. Layout
Layout is Instagram's own photo-editing application. It has both photos taking as well as photo editing options. One can create hundreds of collages. Instagram influencers use this app to create eye-grabbing collages, wherein one can share multiple pics in a single frame. It also allows to personalize the layouts for the collages and share them on Instagram with one click. Later edit these pictures using Instagram's filter tools.
How to use:
Open the Layout app
Import your photos
Choose the collage option
Adjust pictures or resize as per your choice
You can also make color grid changes
Once done, you can upload it directly on Instagram or store it in the gallery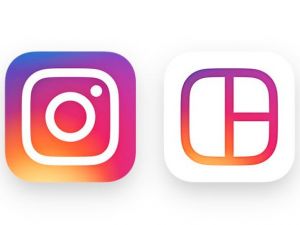 Pro tips to edit pictures:
Start with a great picture. A beautiful picture is enough to attract followers on your social media. All you need to do is a little touch-up. So, learn to pick the correct picture.
Enhance the composition of the picture by adding sharpness and by using different color tones on it
Spot clean the pictures if you see unnecessary elements, dust particles or objects in the pic. Using advanced tools you can clean up such objects.
Always white balance your pictures. This can dramatically enhance your pic
Lastly, you can crop the picture if needed.
For more such updates, stay hooked on to The Live Mirror.
Also Read: How To Delete Instagram Account Permanently: Step-By-Step Guide