How To Link Mobile Number With The Aadhaar: Step-By-Step Guide
The Aadhaar card has now become an essential document. Here's a step-by-step guide on how to add or update mobile number.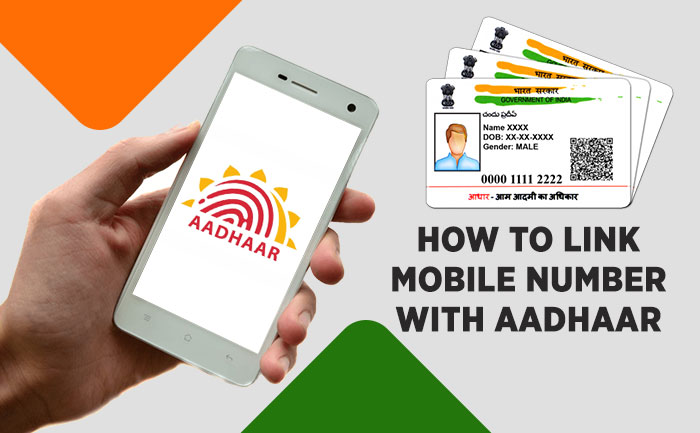 Aadhaar is the most important document today for any Indian citizen. It's a centralized system where all the data related to biometrics, PAN, insurance, financial transaction, etc. are integrated. So, it's imperative to link Aadhaar with a mobile number. Here's we'll take a look and learn a thing or two about how to link Aadhaar to the mobile number. But, prior to that, we need to understand why it's necessary to link mobile numbers to Aadhaar.
In order to prevent fraudsters, money launderers, criminals, and terrorists from obtaining SIM cards issued with forged documents, the government has ordered the Aadhaar card to be linked to your mobile phone number. This will help discourage these people from using SIM cards issued under the name of fake or genuine persons to commit illegal activities, scams, and crimes. At the government's initiative, many telecommunications providers in the country have informed their respective subscribers to link their telephone numbers to their respective Aadhaar numbers. Aadhaar mobile link is designed to eliminate forged mobile phone numbers obtained through forged documents.
There are five simple steps with which one can easily link their Aadhaar card with the existing mobile number:
1. Visit any Aadhaar Enrolment Centre or Aadhaar Seva Kendra. You can find the nearest one using the official website of the UIDAI, the mAadhaar app, or by calling 1947.
2. Place a request with the operator or official present at the Aadhaar Enrolment Centre or Aadhaar Seva Kendra to link your Aadhaar card with the mobile number.
3. No documents are required for linking Aadhaar with the mobile number, either for adding a new number or updating a pre-existing one.
4. The Aadhaar holder needs to be present for the Biometric authentication. The Uidai explained that currently there are no online facilities available for linking Aadhaar to the mobile number, hence the visit to an authorized Aadhaar Kendra is mandatory.
5. A charge of ₹50 per request is levied on the individual seeking to link Aadhaar with their mobile number. This fee needs to be submitted to the authorized operator present at the Aadhaar Kendra to finalize the linking procedure.
Apart from this, one can also link a new phone number with their Aadhaar at the time of purchase of the SIM card.
Here's how you can do it:
1. Once you request a new SIM card at a mobile phone store, you also have to provide a copy of Aadhaar as identity and address proof.
2. The operator will use a biometric scanner to scan the fingerprint and verify Aadhaar.
3. The new SIM will be issued after the completion of the verification process. It gets activated in approximately an hour.
If you want to verify your existing number with Aadhaar, that too can be done easily without any hassle. The verification of the mobile number of your Aadhaar is free of charge and can be done in seconds. If you apply for an Aadhaar card, you will be given the opportunity to enter a mobile phone number. There is also an online option to register your mobile number with Aadhaar SSUP. Anyone can link their Aadhaar to a mobile phone number through IVRS (Interactive Voice Response System). You can link your mobile number to the Aadhaar card and verify them with either a once-in-a-month password (OTP-based method) or agent-based authentication (IVR). Many telecom providers offer door-to-door services to complete the re-testing for seniors, the physically disabled, and the mentally ill in the country.
If you have already registered a mobile phone number with Aadhaar, verification can be obtained through an online update. It takes 2-5 business days for the update to take place and the UIDAI Helpline processing time is 10 days for the update. The update of the mobile phone number is by ensuring that your existing number is functional and practical, which is linked with your Aadhaar. To authenticate an online transaction, an OTP (one-time-password) is sent to the registered number. Once the OTP is authenticated, the update will be sent to your existing number. The OTP must be authenticated before the update can be sent to all your existing numbers. Make sure that your mobile phone number associated with Aadhaar is functional before generating the OTP. Enter the mobile phone number to connect, verify, and re-verify Aadhaar. You must enter your Aadhaar number in OTP and send your mobile number to see your Aadhaar authentication history. The only thing an applicant needs to do is submit the Aadhaar update form with their current mobile number. You can check the status of your Aadhaar update request by calling toll-free 1947.
First issued in 2010, the Aadhaar card has now become an essential document. The card contains the name, address, and a Unique Identification (UID) number which is used as an identity and address proof at several institutions. This is why it is necessary that the Aadhaar or UID number is linked with the card holder's mobile phone.
ALSO READ: Health Tips: How To Prevent From Cold During Rainy Season