How to make Resume to find best jobs: Step-by-step guide
If you are looking forward to change your job, then resume making skills are crucial. A professional resume's role is to attract the HR officials and to prompt them to arrange an interview with you. Here, check out how to make resume at home with a step-by-step guide. Also know what makes a resume attractive
Those who are in search of new jobs, probably would know the struggles of making perfect resume that can land them in the new job position with desired payment. Many people submit their resumes for the job openings, however, the wait is never ending when it comes to waiting for a reply's. What went wrong? Is the common question people ask when they don't receive any call or feedback after submitting the resumes for the openings. Well, the problem must in the resume itself. A professional resume's role is to attract the HR officials and prompt them to call you for the much awaited interview. If you took have these questions as to why your resume isn't getting you any interviews? Then here you on a journey to find out the answers. Know how you can make perfect resume that the companies are in search for. Check out how you can make resume at home with easy step-by-step guide.
Step-by-step guide to making professional resume:
1. First decide the format
Know what type of resume you want to make and have a theme in mind. You can not display each information on resume as per randomly allotted space. You need to format the style and the theme of resume to give prominence to details and to make it attractive. There are three commonly-used resume formats you can choose from depending on which is right for you: Chronological (or reverse-chronological), functional or a combination. What is a chronological resume? The one that places the professional history section first and its also a great option if one has great history of professional work. In order to come up with a resume format, either visualize how your resume would look or try online portals that allow you make free resume.
2. Give space for name and contact details
One of the main highlights in the resume should be your name and contact details, this lets the HR officials see the information clearly when its time for them to give you the feedback. The contact details should have a highlighted mention in the resume and that's the reason many prefer keeping it at the top. The contact information include- name in bold letters, phone number, alternate phone number, Email ID, Address, one can also use social media URL's to get connected easily.
3. Great summary's are potential to land you in great jobs
One of the common mistakes people do while making resume, is that they use online quoted job summaries/  objectives. Having a well drafted resume summary is important, however, one also need to consider that HR officials get hundreds of resumes each day and they know whether the summary is genuinely written or its just the copy pasted information from internet. A good summary is the one which describes yourself and how you can be a great asset for the company. You can also mention what you except the company to be and how you can contribute with your key skills. Do not use clichés, but keep it attractive.
4. Curate space for soft skills and hard skills
Resumes are nothing without having a dedicated space to mention the list of soft skills and hard skills. Note down the skills that make you fit for the job position. Soft skills are personal development skills, while hard skills are technical skills that you know. Mention both the skills separately. Create the skills section in the resume using the keywords that are relevant and list down the required skills like certifications or licenses first.
5. Mention your work experience
If you are a fresher, you can elaborate on your skills and explain how you can be a great asset to the company using the skills. However, if you are an experienced person, then you need to list down all the information about the companies and what work experience you have. Try to mention detailed information from the duration of working in a particular company to your roles and how you progressed while being a part of that company. Use descriptive keywords while describing your work experiences, which can also emphasize the required job skills for your new job.
6. Include education and qualification section
HR officials judge the employees based on the educational qualifications of the person. List down details about your secondary and higher secondary educational details with university names and year of completion. Also, list down special/private courses that you have done to enhance your skills for the job. This will give the company HR officials clear idea about your educational background.
7. Cross check spellings/incorrect information
One of the reasons people loose big opportunities of landing in a job is because of silly mistakes in the resume. Make sure to double check the contact details, job description, skills and qualifications and know there's a requirement for editing. Avoid including incorrect information's.
Sample Resume: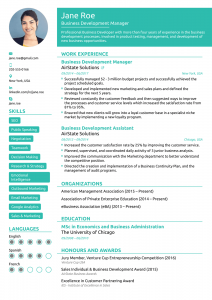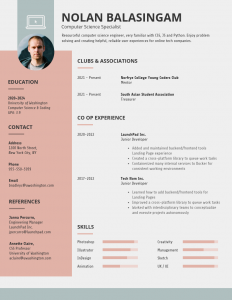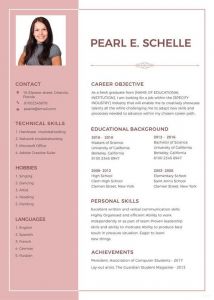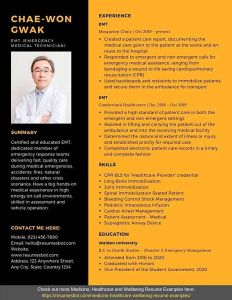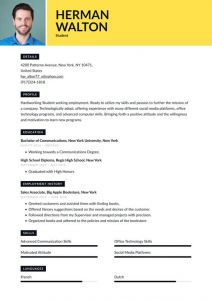 For more such updates, stay hooked on to The Live Mirror.
Also Read: How To Find Job: 7 Smart Ways To Grab Big Opportunities To Get Paid Well