How To Make A YouTube Video. Step By Step Guide
YouTube Videos: How To Make a YouTube Video In Simple Steps?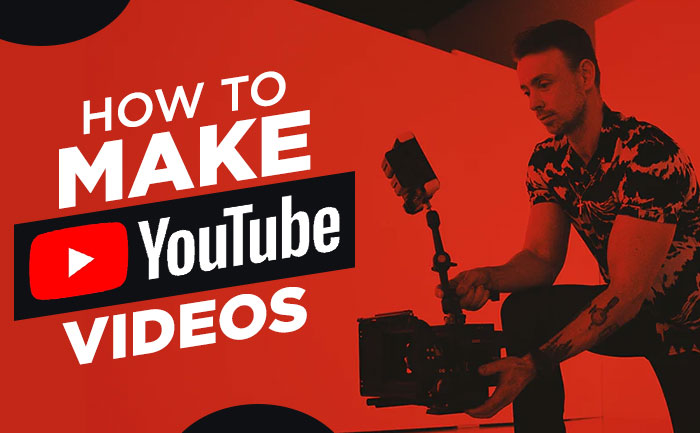 The worlds second-largest search engine, YouTube has a huge hold on the video content market. Popular brands use this platform to engage customers, promote their products and build recognition. But what if you are new to video marketing and looking out to make a Youtube video. The first and uppermost question in your mind will be how to make a YouTube video in the first place? The second question is Why Host Your Video On YouTube?
Here are the reasons why host video on YouTube:
An instant, huge international audience.
It's free.
It's simple. You can post a YouTube video… even from your smartphone.
You can link and self-promote.
No fee to use YouTube as a commercial space.
Huge bandwidth capabilities.
Instant viewer feedback.
Easy to post and watch.
What type of video are you making?
Here are a few basic types of YouTube videos
1. The spot
The most classic kind of video you can produce is the 15- or 30-second commercial commonly referred to as a  spot.
2. Video series
A regularly updated video series typically features a host (or multiple hosts) talking about a specific subject, usually for 10 minutes or less.
3. Tutorials:
If you have a special skill, life-hack, trick,  chances are there are people in YouTube-land who want to learn how to do it too. If you're a small business, offer a tidbit of your expertise and turn your tutorial into a commercial for your brand.
4. Slideshows:
A montage is a slideshow-style video filled with images or video clips set to music, sound effects, and voice-over narration. Spots, tutorials, reviews, and comedy videos can all be done in the montage style.
5. Reviews and testimonials:
According to Google, 62% of customers look at product reviews before they buy something, and they're actually 52% more likely to buy after seeing a YouTube review. That means you can have considerable influence as a reviewer.
6. Focus on your viewers.
The goal of your YouTube video must be getting viewers to watch from start to finish. That's how YouTube and Google measure whether you have high-quality content, which determines how high you rank in search results.
How To Begin: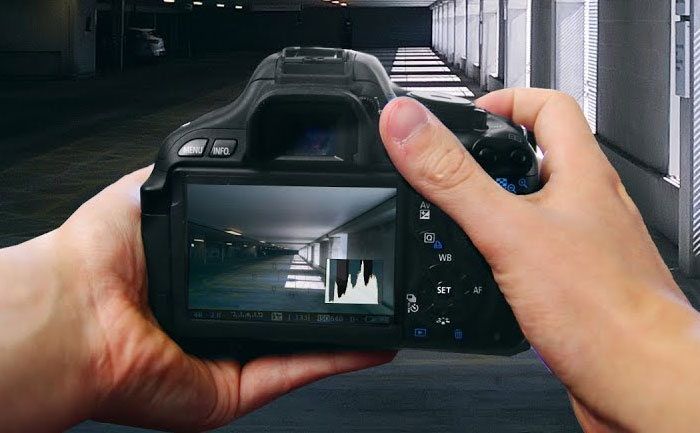 Open an account
Sign in to your Google account
Go into your account settings and click Create a new channel.
Automatically, the channel name will default to your first and last name.
Create a brand account for business
A Brand Account also allows multiple people can access your account as "managers."
Create your video
The first stage is the preproduction stage.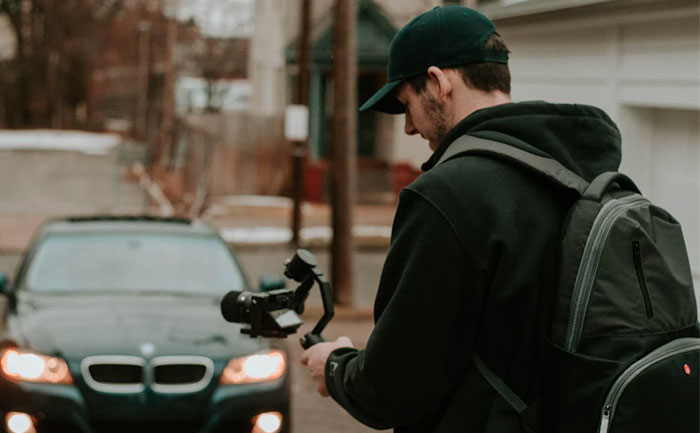 Pick an Idea
Keyword tools like TubeBuddy can help you create your title and research video ideas about your topic and business.
Do your research
Research your idea on YouTube by searching for keywords and phrases used by similar videos or by using marketing tools.
Choose a title
Use a keyword tool like TubeBuddy to help you out. Simply type in your topic and it lets you know the probability of it working for you.
 Script it
Once you've got a solid idea draft a  script with an intro, your main points, and an outro 
Create a shot list
Go through your script and list your shots, so you can check them off as you're filming.  Put everything in a folder so they'll all be in one place and you can pull them out during editing.
Get the right camera
Do your research and find the best camera for the type of video you're shooting. If you're on a shoestring budget, you can definitely use your smartphone or the webcam on your laptop.  Use a tripod, a flat surface or even a selfie-stick to shoot the video.
Production and Preproduction Stage:
A: Production:
1. Select location
Find a quiet location that matches the goals and story of your video.
2. Lighting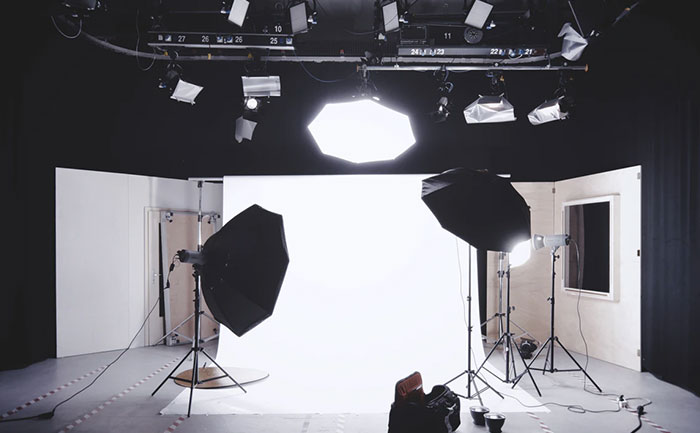 Illuminate your scene with a pro lighting kit or natural light. Always make sure your lights stay in front of your subjects.
3. Capture Audio:
Always use a microphone. If you don't have access to a mic, keep your camera near the subject so it picks up the sound properly. Also, make sure it's quiet where you're shooting.
4. Shoot in sections
Divide your shots into groups so you can avoid confusion in the editing phase.
5. Get a thumbnail
For your thumbnail (that little image in a YouTube search list), select a chosen frame from your footage. Make sure the thumbnail complements your title.
B. Post-production: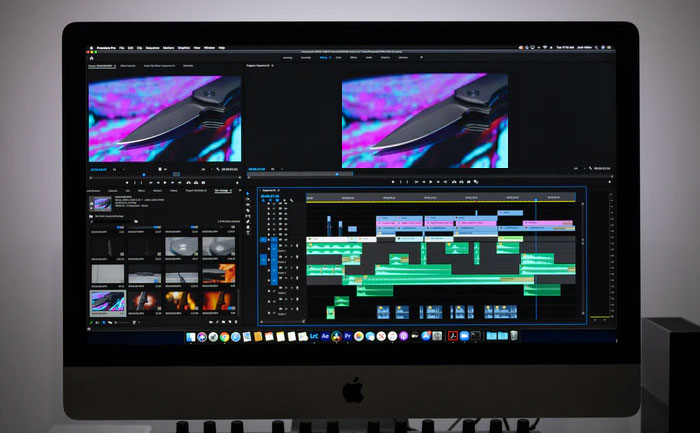 a) Review Script: Check your original script and make sure your footage captures everything you needed. If you're missing any elements, re-shoot.
b)Editing: If you're working with a professional editor, upload your footage for them to start editing. But if you're using a DIY editing app, here's how you can get started:
c)Assemble your clips in the order you want them.
d)Select the best takes of each scene and drop them into your timeline.
e)Keep trimming and rearranging until you get it feeling right.
f)Add your photos, interviews, etc.
g)Add any transitions, colour corrections, audio adjustments, and reaction shots.
h)Add titles, your logo, sound effects, and music.
i)Screen your video to trusted members of your circle. Get their feedback.
j)Export your video
k)Upload your video to YouTube
Final Stage: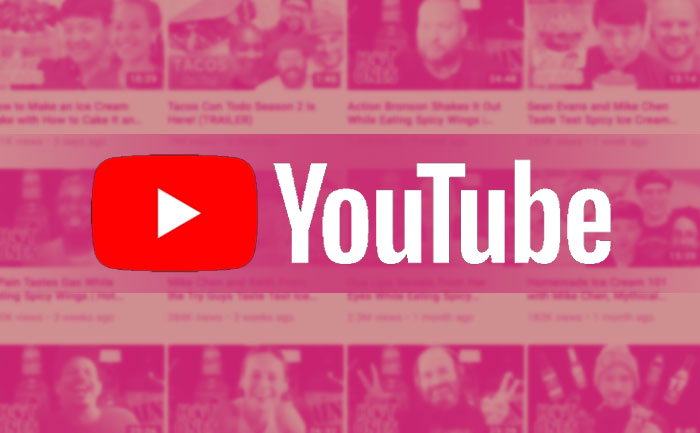 Sign in to YouTube and click 'Upload video' in the drop-down menu.
Drag your video into the upload area and select '"Public' so everyone can view it.
Select files
Add title, description and tags
Select a final title based on your keyword research.
In the description field, describe the video in simple language.
Select a thumbnail and publish!
Click 'Publish'!
You've posted your first YouTube video! Now it is time to engage with your viewer comments. Reply, answer questions, and suggest other resources.  Also do not forget to promote your new YouTube video on all your social media accounts, blogs and email lists.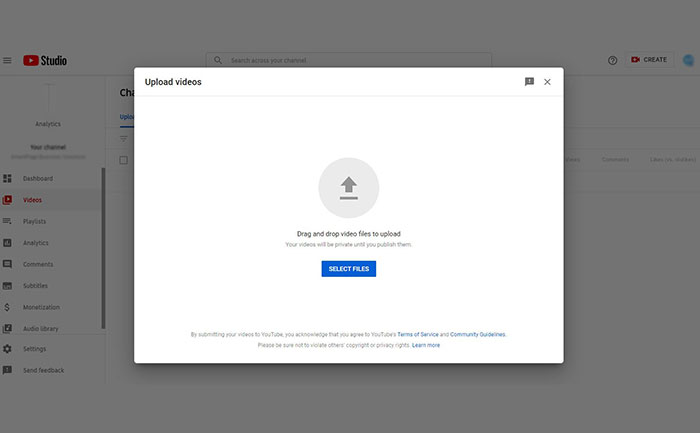 Final word, becoming a successful YouTuber requires a lot of dedication and hard work. So do not get disheartened if you do not succeed initially. Be persistent and with time your channel will grow. But for its growth, you will have to keep producing new content at a steady pace.  
Also Read:  How to download YouTube videos: Step-by-Step guide