How To Meditate: Benefits, Free Apps, Beginners To Advance Levels
If you have been looking forward to including meditation in your workout routine, then here's your complete guide on how to do it. Here we take you through details about the benefits of meditation, beginners to advanced levels, free apps for meditation and much more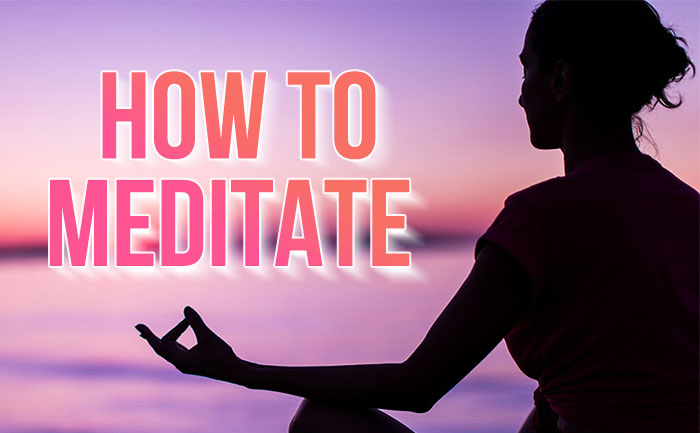 Meditation is an ancient practice that is believed to have originated in India several thousand years ago. Several religious texts also highlight about amazing benefits of practicing meditation on regular basis. As per the history, after the practices were adopted by people all over India, it was also adopted by a few neighboring countries and that's how it started to spread across other regions. Meditation practices for different benefits are known by their different names all across the globe. It is said that the Upanishads discuss meditation as a way to remove ignorance and to acquire knowledge and oneness, which is around the 6th to 5th centuries BCE old. On the other side, Dhyana in early Buddhism also takes influence on Vedanta by ca. the 4th-century BCE. Here in this article, we take you through the list of benefits of meditation, steps for beginner levels, information about the advanced level practices as well as free apps to do at home.
How to meditate(beginners level):
Most of the beginners find it quite strange to sit in one place being still and calm. While meditating one needs to sit with inner thoughts and feelings while doing nothing. For beginners, meditation might feel a little challenging, as we live in a fast and furious world, wherein people hardly talk about stillness and slow life. However, one can experience inner peace and self-healing from the day of practicing meditation. Beginners might feel any type of mild chronic pain, tingling sensation on the first few days of meditating. It is said that there are million different ways of practicing meditation. What works best for us, we can always rely on those methods. Here are few quick steps for beginners to kickstart practicing meditation at home: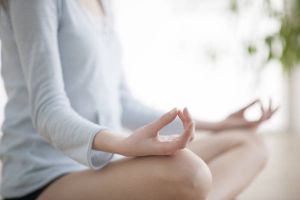 Decide with 'why' to start your meditating routine
Now decide the right place and timing for the routine (Mornings and pre-sleep hours are most popular)
Wrap up other activities before meditation and clear your headspace as well
Carry comfortable and loose clothes
You can sit on a chair, floor, bench, table or any clear surface
Sit in a rest position with back straight, neck relaxed, chin slightly tucked in. Rest your hands loosely on your lap or knees and close your eyes
Preset the timing for the meditation (can be 30 mins to 1 hr)
Once you close your eyes, be still and observe your thoughts
You can listen to soothing-relaxing music and clear the cluttering in mind
You can watch beginner level free meditation guided steps on YouTube or free mobile apps
If meditating in the morning, think about positive affirmation, life goals, how you want to achieve stress-free, good health and a successful lifestyle
If practicing before sleep, then do the body scan meditation. This includes body scanning, wherein you need to focus attention on each of your body parts to boost the happy hormones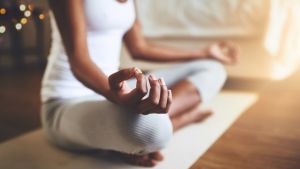 Advanced meditation practices:
Those who have been meditating for a while now, surely know the awestruck benefits of doing it regularly. If you want to level up yourself thereby mastering the art of doing advanced level meditations, you can dedicate more time and focus. Advanced levels of meditation include visualization, guided mantra chanting, sutra practices, chakra balancing and there are several different forms as per the benefits one wants to seek. The advanced version of meditation always needs to be done with the proper guidance of experts. One needs to also keep correcting themselves while doing the advanced level practices. There's always extra carefulness is involved in high-level practices. While such practices give amazing health benefits, in cases if it's done wrongly(such as with wrong postures or guidelines), then one can end up suffering side effects. For advanced level, you can sign up for classes and know everything about a particular form of meditation before starting it.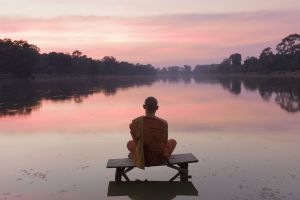 Benefits of practicing meditation daily?
Science-backed studies have shown some mesmerizing benefits of daily meditation. The physical, etheric as well as mind structures are known to be enhanced. One can truly transform their life just by dedicating themselves to the practice of daily mindfulness for a few minutes to hours. Alongside creating more focus and redirecting their thoughts, one can seek benefits such as reducing stress, promote good hormones, boost the mind's performances, gain emotional stability, promote sleep including several other benefits. Here's a list of few benefits of practicing meditation daily:
Enhance overall health
Improves sleep, thereby eliminating stress, anxiety or insomnia
Helps control any chronic pain
Can aid in blood pressure fluctuations
Promote good hormones such as dopamine
Helps in aging-related ailments
Enhances self-awareness
Promotes emotional health
Enhances life experiences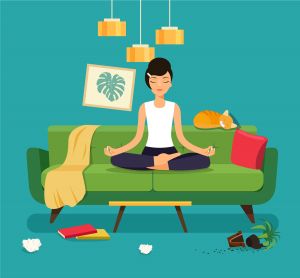 Few different forms of meditations:
Visualization meditation
Movements meditations
Mindfulness meditation
Stress and anxiety relief meditation
Guided pre-sleep meditation
Guided morning meditation
Spiritual meditation
Focused meditation
Mantra meditation
Healing meditation
Positivity meditation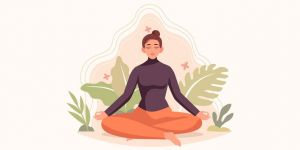 Free Mobile Apps For Meditation: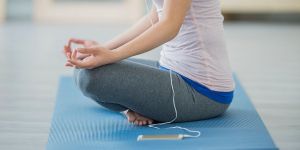 Insight Timer
Headspace
Aura
MyLife
Smiling Mind
Breethe
Calm
Buddhify
INSCAPE
iBreathe
For more such updates, stay hooked on to The Live Mirror.
Also Read: How To Reduce Stress And Anxiety: Effective Stress Reliever For A Better Life