How to partner with Zomato: Guide for restaurants to tie up and list menu 
If you own a restaurant or food business, here's how you can partner with food delivery giant, Zomato. Check out the digital as well as offline process of tying up with the brand and listing the menus on the Zomato Business App. Check out easy step-by-step guide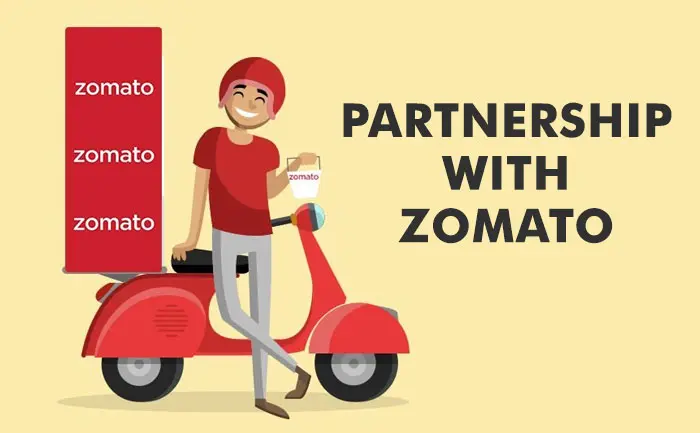 Amidst the pandemic outspread in India, the food delivery businesses have recorded as surge in their profit and sells according to the experts. Food delivery giant such as Zomato have been in buzz for performing greatly for few years. Zomato is a global company that operates throughout 24 countries and in India it is known to have a great user base. With changing dynamics of the market in India post this COVID-19 pandemic, several business paved their ways towards digitisation. Restaurants can partner with this food delivery giant if they want to expand their business without the hassle of creating their own websites and setting up a whole new logistic department. Zomato offers the restaurants with good options of attracting the customers. Restaurants located in the remote areas can also function actively having a Zomato Business App ID. If you are the proud owner of a restaurant or Dhaba and if you have plans of making your business digitized, then you are at the correct place. Here's everything about how to list your business on Zomato app, how to get registered for Zomato Partnership for business and how to use the Zomato Business App for attracting more and more customers.
Eligibilities of registering a restaurant on Zomato?
Before starting the digital process of getting partnered with Zomato food delivery services, the restaurant owners to must comply with these following eligibility criteria's:
The business entity need to have its origin in India having Private Limited Registration, Partnership or LLP Registrations under regulatory body
The business entity should posses an FSSAI Registration or License According to the business turnover, business size or nature
The business entity should be liable to the Shop Act License and GST Registration in India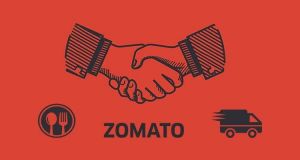 Step-by-step guide to register a restaurant on Zomato:
Start by registering your restaurant on Zomato
Search for Zomato Partnership programs on the any search engine and land on the page which shows Zomato for business
Click on to the register your restaurant option at the top right corner
Add your details such as Email ID and complete your verifications process through OTP
Once you enter all the mandatory details, submit the request for Zomato Partner Registration
Alternate method: One can also call Zomato for partnership on this contact number (+91-8039654500). Speak to the executive about having plans of registering your restaurant. The Zomato executive might guide you with further process or call you back in a day.
Keep legal documents handy to submit. To get partnered with Zomato for business, the restaurant owners need to keep the legal copies ready such as GST, FSSAI, Owner's PAN, and restaurant bank details
Once you have your legal documents ready, finalize the online ordering menu, additional charges, timings and other details
The documentation will be done in a few days after successful registration. The Zomato representative calls backs restaurant owners for legal paperwork. They are assigned with the Point of Contact (POC) before going live. If the person is unavailable for POC contact, they can do it via Email to restaurants@zomato.com.
How to get registered for Zomato Business App?
Before the restaurant owners start using the Zomato for Business App, they need to first list their restaurant on the website. By doing so they get the login credentials for the Business App
Start by Downloading the app and login using the same credentials that were used to claim your listing
Then go to the managing section of your restaurant directly from your smart phone
Here's how the registered partners can use Zomato for Business App:
Get real time notifications
Manage and answer reviews
Manage or update the listing information online directly
Promote business by promos to existing and potential customers on Zomato
Curate or upload new menu
Promote events such as musical events, food festivals etc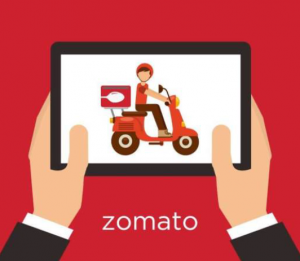 Commission charges by Zomato:
Those who get registered with Zomato for business, first thing they should know is the commission charges by Zomato for delivering the food to their customers. Currently, Zomato charges a commission fee of 7% of the total orders from the restaurants under its food ordering business. Apparently, this excludes delivery and payment gateway charges. Restaurants which regulate less than 50 orders per week, a commission of 2.99% along with a platform fee of Rs. 99 will be levied to them. Restaurants who wish to claim a discount on these commission charges can increase the sells of their food items through Zomato. Those crossing 50 orders mark on weekly basis can claim good discount on the commission chargers.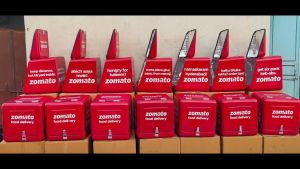 Restaurant owners should pay attention to these guidelines:
Restaurant Names: Owners must use correct spelling of their restaurant with proper tagline while adding the listing information for Zomato partnership
Restaurant Address: Owners must add correct address of the restaurant which are mentioned in the legal documents. It should be in standardised format without abbreviations and correct land mark details
Business Hours: Owners must mention correct business hours of their restaurants to allows users know if your restaurant is open during orders
Updated Menu: Owners must pay attention to their menu in timely manner. If there's any changes, they can update the menu from the Zomato Business App. An updated menu with correct details is key towards attracting the customers
Restaurant Features: Owners must add details such as veg, non-veg specialities, happy hours, including other things
Attractive photos: Owners must upload clear and attractive photos of their menu. User's on the Zomato app might not order from your restaurant unless they see clear and good quality pictures of the food items.
Audit Reviews: Owners must pay attention to their reviews on sold food items. This gives them clear idea about appreciations by customer and real feedback on their services.
For more such updates, stay hooked on to The Live Mirror.
Also Read: How To Cancel Food Order On Zomato: Step-By-Step Guide