Disney+: Here's how to get Disney's new streaming subscription for free
How to Get Disney+ Streaming Service Free: Here's everything from how you can use Disney's new streaming service for free to get its subscription at cheaper price.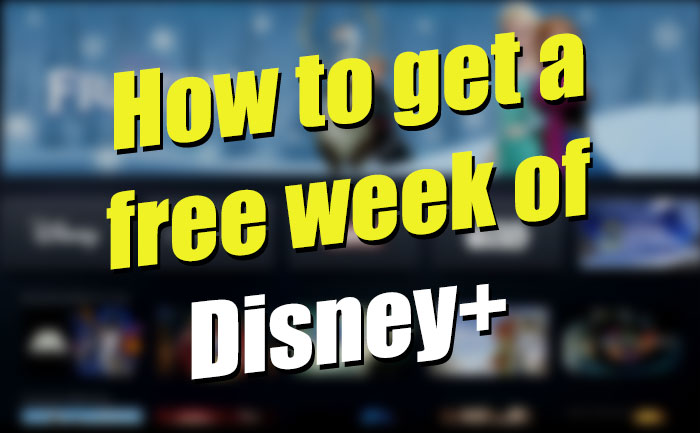 After Netflix, Amazon Prime Video and Hotstar, Disney is all set to launch its video streaming service, Disney+ (Plus) on 12th November 2019. If you love watching Disney's movies such as Marvel, Pixar, National Geographic and 20th Century Fox, you are probably making a plan to buy Disney subscription as soon as possible.
There are millions of people available on the internet who do not want to buy Disney+ subscription as they have already purchased subscriptions of Netflix, Amazon Prime Video, Hotstar and other video streaming services.
It has become difficult to choose better video streaming service and there are several available in the market. Amidst all of them, Disney Plus has announced to launch Disney-centric streaming service from this November. You must be thinking to buy Disney+ video streaming service, but we would recommend opting for a trial version before purchasing its monthly or yearly package.
How to get Disney+ subscription for free
Similar Netflix and Hotstar, Disney Plus will also provide trail version to its users. if you are not a die-hard Disney fan, you may not sure whether you like the content Disney+ will have on its streaming platform.
Don't worry, you can use Disney+ streaming service free for a week without making a purchase of any subscription. Let's talk about how to get or use Disney+ free for a week. Yes, in its free trial, you will be able to browse or watch all of the movies, TV shows for free.
Notably, Disney Plus' free trial is only available for new subscribers. The upcoming video streaming service will have all the latest MCU movies such as "Captain Marvel" and "Lion King," Disney+ has all-new, exclusive original programming.
Here's how to get a cheap Disney+ streaming subscription
The team of Disney+ have been offering huge discount or offers to woo subscribers. Yes, they have plenty of enticing deal for its users. If you found Disney+ content worth to subscribes, we have brought you some way to buy Disney+ subscription at a cheaper price.
Yes, if you buy Disney+ subscription for three years, you will have to only spend merely $169.99 which is $40 cheaper than its normal plan.
Picking up the latest offer, it is said that you are required to have to be one of Disney's Founder Circle members. You have to visit founders.disneyplus.com and use the discount code PARKSPASS3YEARS to sign up at the discounted price.
This is not the first time, Disney is offering a huge discount. Earlier Disney offered a similar deal, which was only available for Disney Fan Club Members. Notably, the latest offer is only available for US citizens.
If we compare Disney+ Vs Netflix, the regular subscription of Netflix, which starts at $9 is slightly expensive than Disney+. Unlike Disney+, Netflix provides a one-month free trial version for a new customer.
Disney+ is also offering a bundled package options. Yes, you can get Disney+, Hulu and ESPN+ for merely $12 a month. Signing up for all three of the services individually likely to cost $18.
Also Read: Top 15 Best Horror Movies To Watch On Netflix Right Now (October 2019)