Super 30: Hrithik Roshan postpones release date to save himself from 'trauma' and 'mental violence'
Hrithik Roshan postponed the release date of Super 30. He took to his Twitter handle to announce the news.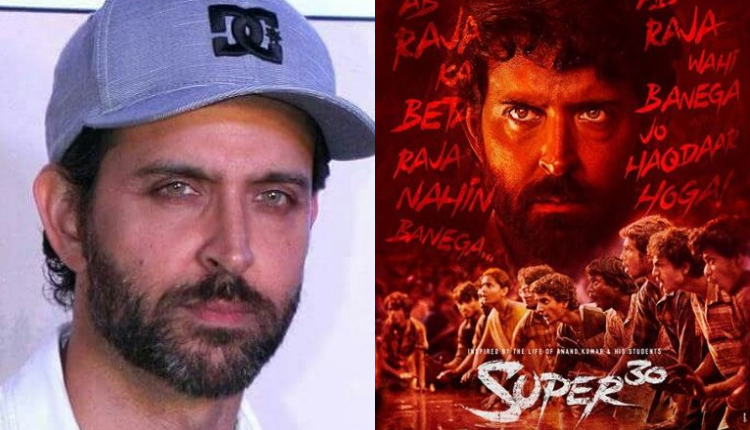 Hrithik Roshan's Super 30 was slated to release on July 26 and the makers of Kangana Ranaut starrer Mental Hai Kya coincidentally chose the same release date keeping in mind the business prospects of the movie (as stated in the statement by makers). Post that Reliance Entertainment tweeted that they won't change the release date of Super 30.
Here's the tweet.
There is no change in the release date of #Super30. The film will hit screens on 26th July 2019.@iHrithik @NGEMovies @mrunal0801 @TheAmitSadh @nandishsandhu @Shibasishsarkar @MadhuMantena #SajidNadiadwala @super30film

— Reliance Entertainment (@RelianceEnt) May 7, 2019
Now, surprisingly Hrithik has tweeted stating that he has requested the producers to shift and announce the next suitable date as soon as possible. In his tweet, Hrithik has stated that he decided to shift the release date in order to save himself from the 'personal trauma' and 'toxic mental violence' that would cause.
Have a look at Hrithik's tweet.
— Hrithik Roshan (@iHrithik) May 9, 2019
Yesterday, Kangana's sister Rangoli Chandel bashed Hrithik Roshan and his PR team with a series of tweets. This happened when Hrithik's fans started tweeting that Kangana has wanted her movie to clash with her ex-flame. Rangoli thought its pre-planned by Hrithik and his PR team and the blame game yet again started. This might be the reason Hrithik has decided not to clash his movie with Kangana.
We will keep you updated once the release date of Super 30 is announced. Till then stay tuned to our space.
Also Read: Kangana Ranaut's Mental Hai Kya Clashing With Hrithik Roshan's Super 30