Hugh Jackman reignites Internet feud with Ryan Reynolds …
Hugh Jackman reignites Ryan Reynolds faux feud with who wore it best photo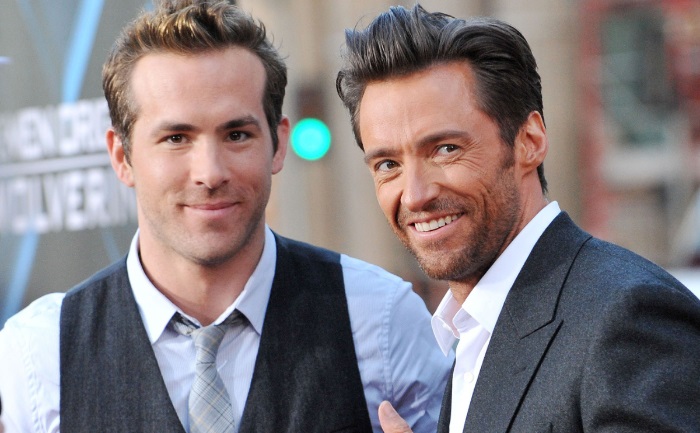 Hollywood superstars Ryan Reynolds and Hugh Jackman are at it once again! The actors best known for playing Wolverine and Deadpool have a wonderful, ongoing social media faux feud that they continue to post about. The said feud started when Reynolds started pushing for Jackman to show up as Wolverine in the Deadpool films. But Jackman refused, and since then te two have been trying to pull each other's legs in a hilarious manner.
In the latest picture, posted by Hugh on Instagram, the actors can be seen sporting their company's hats. "Who wore it best?" Hugh Jackman asked?
Check out the picture here:
Who wore it best? pic.twitter.com/6tgLUt8ejF

— Hugh Jackman (@RealHughJackman) December 28, 2019
Ryan Reynolds is the owner of Aviation Gin and Hugh Jackman owns Laughing Man Coffee.
Jackman's comment section was soon flooded with comments from fans. Some said, "No question, you did of course," @littlestshowkid replied. Others added, "Have to say, I'm partial to the Aviation logo." "I'm going to be nice and say both of you," @agent_a29 wrote.
Recently on Australia's Today show, the Deadpool star took a jibe at the Australian actor. He accused Jackman of being an evil person who is just pretending to be an Australian. Ryan said that Australia takes pride in calling Hugh their ambassador for World Vision, but he is from Winnipeg, Canada. "Hugh Jackman is a fraud," he told the host.
The Wolverine star soon responded with a picture of the Deadpool star on his Wolverine claw and asked, "Who you callin' a fraud?"
Check out the tweet here:
— Hugh Jackman (@RealHughJackman) December 12, 2019
Reynolds soon responded and said, "New phone, who this?
We do love the fun feud between the two much-loved stars.
Also Read: Deadpool star Ryan Reynolds reveals all about Dwayne Johnson