Ryan Reynolds wishes Hugh Jackman in a hilarious video
Ryan Reynolds wishes the wolverine actor in a funny way.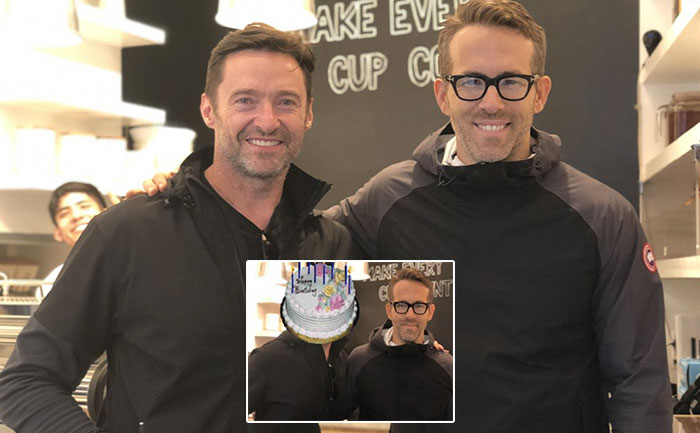 Ryan Reynolds had something exceptional planned for Hugh Jackman  on his birthday. The wolverine actor celebrated his 51st birthday on 12th October. The Deadpool actor had a surprise planned for the Aussie actor. Apparently, Ryan wished a simple birthday message for Hugh.
Ryan Reynolds first posted a picture with Hugh where he put a cake emoji face on the face of the Logan actor. To which Jackman responded to it by a rolling eyes gif on Ryan's face. The gif was of Judge Judy which Hugh snapped back. It seems both the actors were enjoying taking a dig at each other playfully.
But that was not it, later on Reynolds shocked everyone by posting a video. Hugh Jackman shared the video Ryan had made for him. In that video, we can see Reynolds singing birthday wish for Hugh before mouthing obscenities at him. Ryan wears a birthday cap and says, "I was just going to wish you happy birthday, then I saw what you said…ah, in a word, hurtful."
Reynolds continues singing the birthday song for him before letting his deadpool character come out and hurls abuses at Jackman. The actor ended the video turning over Jackman the bird. To this Jackman shared this video on his Instagram handle. It appears the wolverine actor enjoyed the birthday wish by Ryan Reynolds.
Here is Ryan Reynold's birthday post for Hugh Jackman. We can see how Hugh Jackman's birthday began on a good note.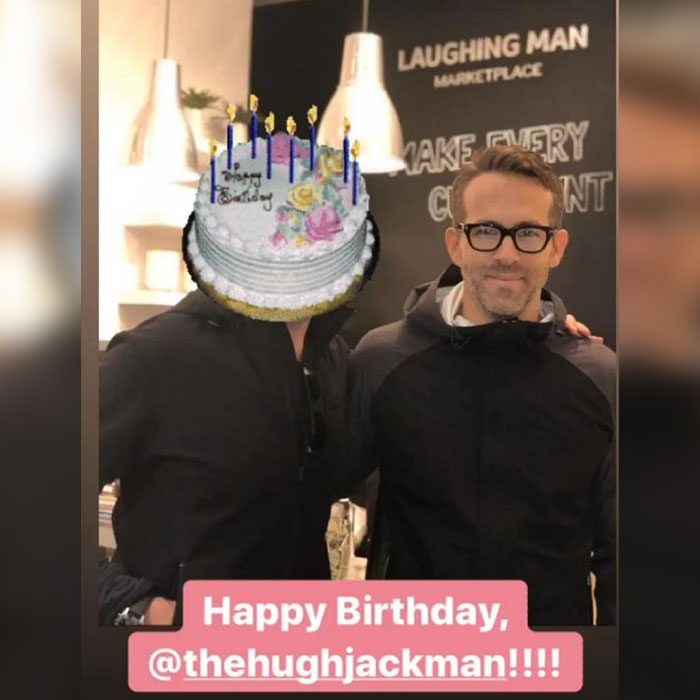 Also Read: Ryan Reynolds And Blake Lively Welcome Their Third Child