Hungary's re-elected PM Orban forms fourth government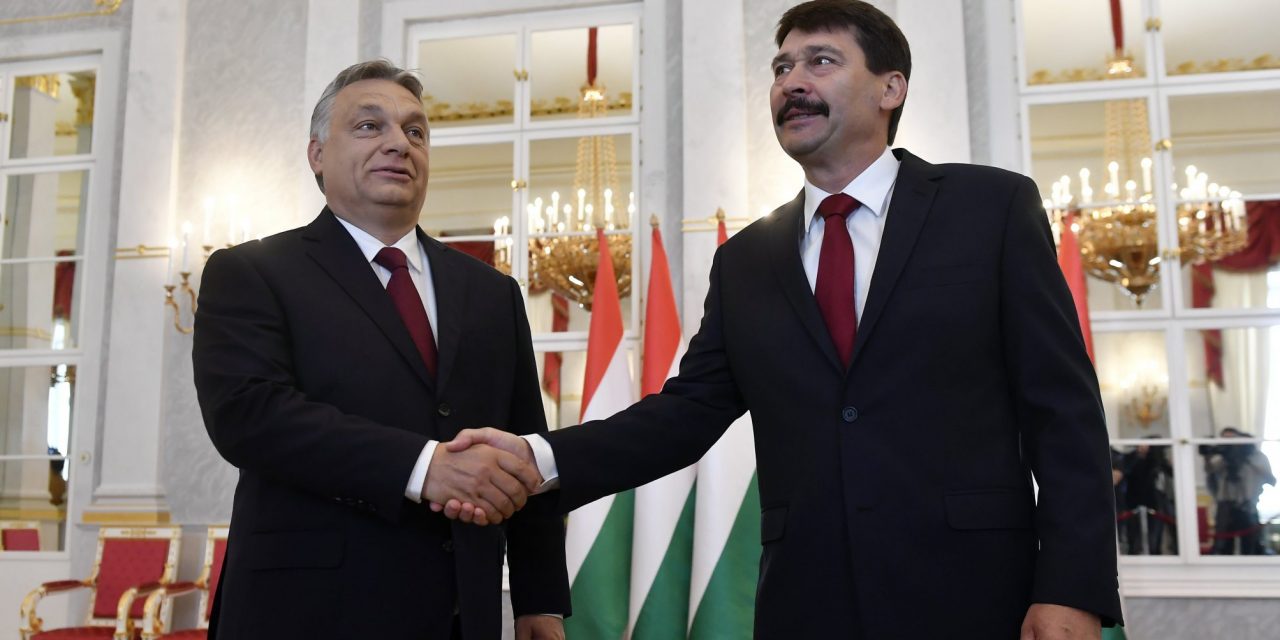 Hungarian President Janos Ader appointed the ministers of Prime Minister Viktor Orban's fourth ministry here on Friday, officially forming the country's new government.
Ader gave the 13 ministers their credentials at the appointment ceremony that took place at Sandor Palace, the official residence of Hungary's President. Later in the day, the new ministers took their oath in Parliament, Xinhua news agency reported.
Peter Szijjarto and Laszlo Trocsanyi will continue in their respective posts as Minister of Foreign Affairs and Trade, and Minister of Justice, while Mihaly Varga was nominated Minister of Finance. Sandor Pinter will continue his duties as the head of the Interior Ministry.
Ader's appointment of the new government, which took place in the presence of Orban, was effective from Friday.
According to the Hungarian Constitution, the President of the republic appoints the ministers based on the recommendation of the Prime Minister, and the government is automatically formed with the appointment.
"The new government received a big opportunity and we must receive it with humility," Orban told the Parliament.
"In 1990, Europe was the future for us, now we are Europe's future," he said.
Orban also talked of the necessity of protecting Hungary's borders, which has been at the centre of his electoral campaign.
"International migration will still menace Europe for long years. That is why the strict defence of the borders and the cold management of security threats are needed".
Orban has been in power continuously since 2010 and served as Prime Minister between 1998 and 2002.
With his junior coalition partner KDNP (Christian-democrat), Orban's political party — the Fidesz — obtained 133 seats of the 199 in the Hungarian Parliament in elections held on April 8.
Because of the particularity of the Hungarian electoral system that favours the winner, Orban gained a so-called super majority in Parliament — more than two-third of the seats — although he received less than 50 per cent of the votes.