Hyderabad: Cops Stop Commuters Check Phones For Drug Messages
As Part Of Ganja Crackdown Hyderabad Cops Are Frisking WhatsApp Chats To Find Ganja Messages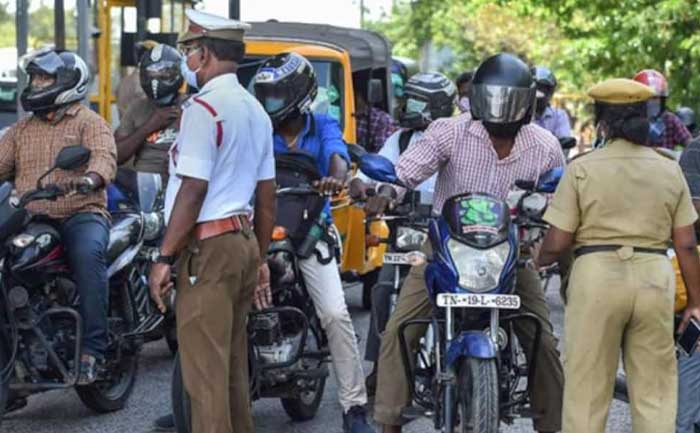 Hyderabad cops are stopping commuters to chack their WhatsApp messages. They are checking WhatsApp messages for words like 'ganja', 'drugs' to catch consumers and drug peddlers. This is through the ongoing Ganja Crackdown. A video of one such checking is viral on social media and has left citizens furious.
On Wednesday, October 27, a video was captured by the media outlet The Siasat Daily. The video allegedly showed city cops going through motorists and passersby's Whatsapp chats to search for terms like 'ganja'.
Check out the viral video here:
New policing practices alert: stop and search phone chats by the @hydcitypolice. Police are searching phone chats for words like ganja. Wait until they replace words with NRC, Modi or BJP. pic.twitter.com/1lNjvKRIgk

— Srinivas Kodali (@digitaldutta) October 27, 2021
The one-minute video has been viewed more than 99k times. Netizens felt this was an absolute violation of privacy.
Deputy Commissioner of Police, South Zone, Gajarao Bhupal said, "Yes, I am aware that phones are being checked. However, we are not forcing anybody nor are we snatching away their phones to check. People are cooperating and no one is complaining, so I don't think there is anything illegal."
As per the Deccan Chronicles report, Two weeks ago, Hyderabad police initiated an awareness program titled 'Ganja Mukt Hyderabad'. It is to educate people on the need to stay away from narcotics and help make Hyderabad a narcotic addiction-free city.
Commissioner Anjani Kumar said that they were conducting this programme for the good of the general public.
Also Read: Hyderabad: Heavy Rains Result In Flash Floods In The City