Hyderabad: Woman alleges rape, blackmail for three years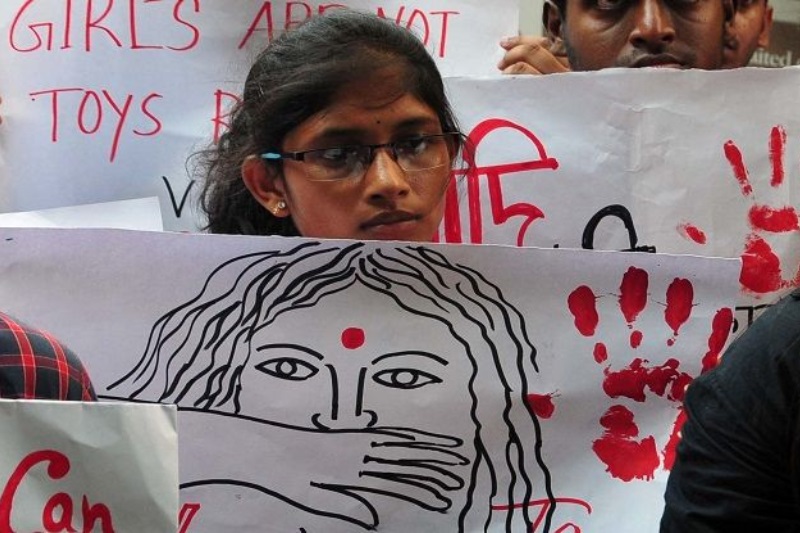 A shocking case of a woman being raped by a villager for three years has come to light in the village of Peepalpahad in Choutuppal near Rachakonda. The woman lodged a complaint with the Choutuppal police. The police were informed by the woman that the accused, a 45-year-old stone cutting worker blackmailed her and threatened to publicise her bathing videos that he had captured on his mobile phone.
On August 20, the Choutuppal police registered a case against the accused and began a search for him while he remained absconding.
A mother two children, the victim lives with her husband at Peepalpahad village. According to reports, the blackmailing started about three years ago, when 45-year-old Upputhota Rangaiah, a native residing in the same vicinity had recorded videos of the woman bathing home in his mobile phone. The accused is the father of three children.
Upon quoting the complainant, Choutuppal inspector A Venkataiah said, "Threatening to share the videos with the villagers, Rangaiah demanded sexual favours from the woman and raped her multiple time in the past three years."
Also Read: Hyderabad: 22-year-old man kills wife, stages suicide
Another case was registered by the Hyderabad Police on August 21 as they rescued three children who were kidnapped by two women abductors.
Police reports said that on August 20, one of the boys, Ayush, was kidnapped by the two women from Secunderabad Railway Station while his mother had gone to buy breakfast. Upon returning with the breakfast, the mother did not find the boy after which she immediately complained to the Railway Police and later to the local police.
The police team sprung into action following the complaint and checked the CCTV footage. They spotted the two women who took Ayush with them and the video footage grab showed that they later boarded an RTC bus.
The conductor of the bus was interrogated who recalled and shared information about the accused women. The police team then began a search operation to nab them.
Upon nabbing the two women, they found Ayush, along with two other abducted children who were then rescued.
Also Read: Hyderabad: 23-year-old girl claims sexual saault by father on several occasions