I will play Boxing Day Test unless someone cuts my finger off: Aaron Finch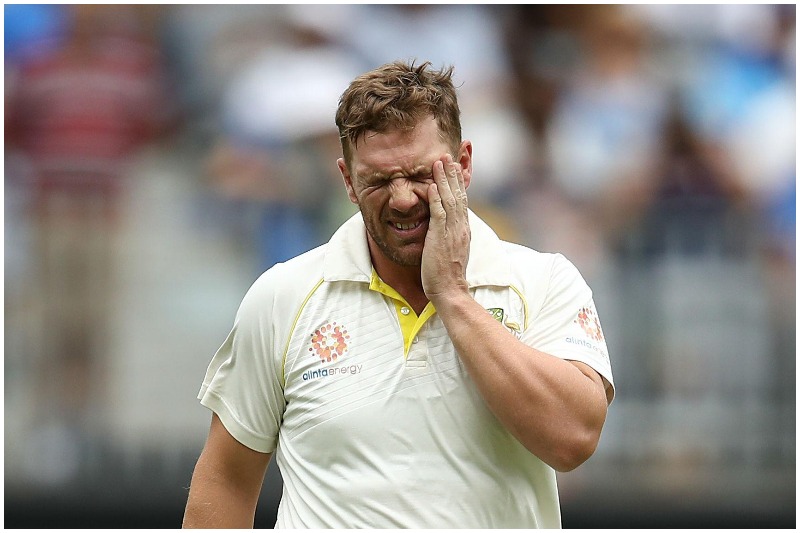 Australia opener Aaron Finch stated that he is fit for the Boxing Day Test to be played against India in Melbourne, adding that someone needs to cut his injured finger off to stop him from playing the match.
The right-hander sustained an injury to his index finger when he was hit on the glove by a rising delivery from Mohammad Shami during the second Test match in Perth and that made him retire hurt during the Australian second innings.
But he returned to bat and could face just one delivery before Shami sent him back. Australia eventually went on to win the contest by 146 runs to level the series 1-1.
"With a Boxing Day Test, being from Victoria, it's going to have to be cut off (to not play)," he said, in his interaction with reporters before the training session at the MCG on Sunday.
Also read: Australia vs India: Sunil Gavaskar baffled by faulty team selection
"It's going to be a catch and bat today and reassess, but it feels like it's improved 100 per cent over the last couple of days.
"I got sent some new bats, so I've been walking around the lounge room and waving them around. It feels OK.
"If anything changes in the next couple of days, we'll have to sit down and chat about that but, at this stage, it's still business as usual and I plan to field at slip and do whatever else is needed."
Finch could hardly make any impact in Adelaide but scored 50 runs in the first innings in Perth and even registered a 112-run opening stand with partner Marcus Harris. The duo backed it up with a 59-run partnership in the second innings.