IAF Pilot Abhinandan Varthaman moved out of Srinagar
IAF Pilot Abhinandan Varthaman transferred out of Kashmir due to security concerns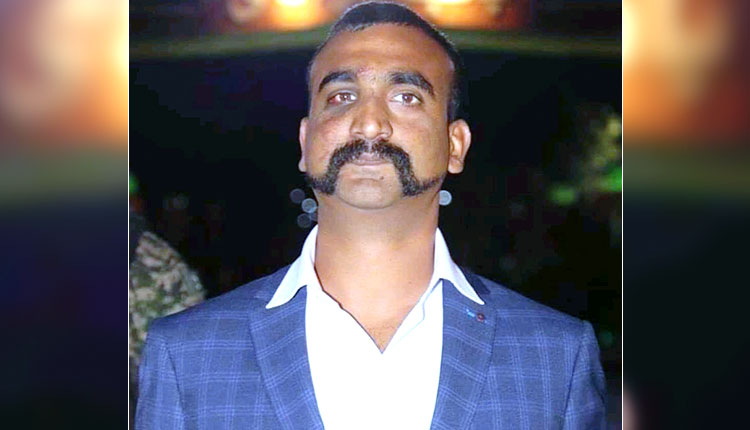 Wing Commander Abhinandan Varthaman is a household name in India for his bravery in face of the enemy. The pilot was captured by the Pakistani Army on February 27 after his MiG-21 Bison jet was shot down in a dogfight with Pakistani jets during aerial combat. He downed an F-16 fighter of Pakistan before his plane was hit. Due to security concerns, the brave pilot is being shifted from his base in Srinagar to a new posting.
The skirmish between Abhinandam and the Pakistani aircraft's took place a day after India conducted cross-border air strikes at Balakot on February 26. Varthaman, who shot down a Pakistani F-16 jet, was captured and remained in custody across the border for two days. He is the only pilot in the world to have shot down an F-16 combat aircraft from his legacy MiG-21 Bison aircraft.
He was later released as a goodwill gesture by the neighboring country. He returned to India on March 1 but preferred to go back to his squadron in Srinagar than going back to his family home in Chennai while on leave.
.
As reported by sources to ANI, "The Air Force has posted out Wing Commander Abhinandan Varthaman from Srinagar to another important air base in the western sector along the Pakistan border. The posting order of the officer has been issued and he would soon be moving out of the Srinagar air base to his new place of posting."
Sources further added, "The name of the new base is being withheld due to security reasons. It is also a fighter base and if the officer is cleared for flying, he will take up his flying duties."
Earlier this week, Wing Commander Varthaman underwent medical tests at a Delhi-based facility for becoming eligible to fly the MiG-21s again.
The IAF has reportedly recommended Varthaman's name for the Vir Chakra, a wartime gallantry medal, for shooting down an F-16 fighter jet in a skirmish with the Pakistan Air Force.
Also Read: Pakistani tea seller uses photo of IAF pilot Abhinandan Varthaman for promotion