Pakistani tea seller uses photo of IAF pilot Abhinandan Varthaman for promotion
Pakistani tea seller refers to Abhinandan Varthaman as bringer of friendship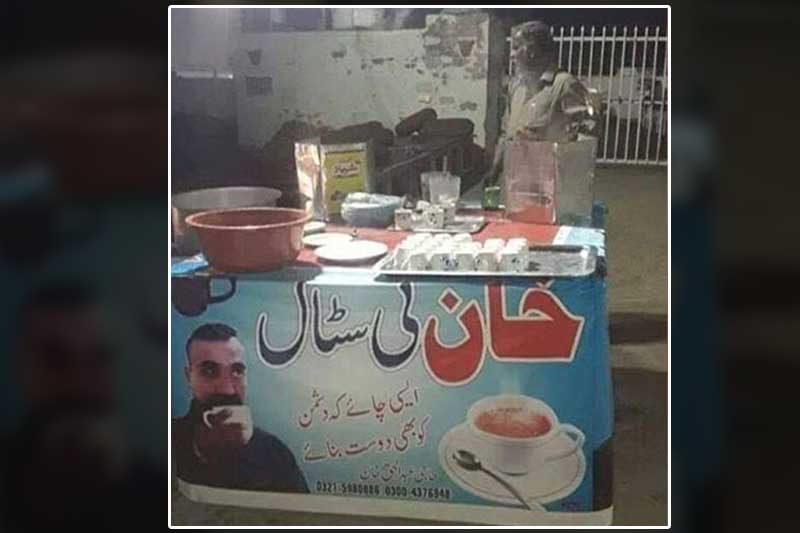 A photo of a Pakistani tea seller using Indian Air Force's Wing Commander Abhinandan Varthaman's picture on his banner has gone viral. Recently, Abhinandan Varthaman's returned to India after spending more than 60 hours in Pakistan's captivity. His heroics have not only made him an icon in India but also in Pakistan. And now, he is being presented as a friend.
In a tweet, a user named Saurabh Chaudhary shared two photos of Pakistani tea stall with Wing Commander Abhinandan Varthaman's image on its banner. In both the banners, Abhinandan can be seen sipping tea in a bold and confident manner. Interestingly, one of the banners is captioned with "Aisi chai ki dushman ko bhi dost banaye (Tea so fine that it can make a friend out of a foe)." Take a look:
From tea stall to restaurant abhinandan is so famous all over in pakistan??? pic.twitter.com/CJl0XGfMKz

— Saurabh Chaudhary (@Saurabh____007) March 12, 2019
Tensions escalated between Indian and Pakistan after Indian Air Force (IAF) launched an air strike in retaliation to the Pulwama terror attack. In response, the Pakistani Air Force targeted military installations on the Indian side on Wednesday. Thanks to the alert IAF, who gave a befitting reply to Pakistan and forced PAF to go back.
During the operation, Indian Air Force's Wing Commander Abhinandan's jet had taken a hit and before crashing he had to himself eject from his plane. Abhinandan was arrested by Pakistani forces. But before that, Abhinandan's MiG 21 had shot down Pakistan's F-16 fighter jet.
Also Read: India Grounds Boeing 737 Max Planes Following Ethiopian Plane Crash