Iconic US Talk Show Host Larry King Passes Away At 87
United States Talk Show Host Larry King Dies Weeks After Testing Positive For Covid-19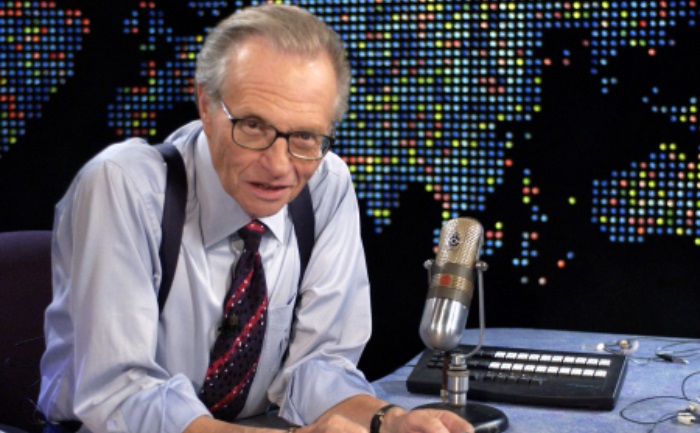 Iconic talk show host Larry King passed away on Saturday. He was one of the most recognizable figures on US television in a career spanning 60 years. Larry was best know for his talk show on CNN's "Larry King Live." Larry was 87. Ora Media the company founded by Larry did not reveal the reason behind his demise. But the popular host was battling Covid-19 for weeks. He had been hospitalized at Cedars Sinai Medical Center in Los Angeles for more than a week, CNN reported.
A statement was posted on his verified Facebook account announcing his passing. His son, Chance, confirmed King's death Saturday morning. "With profound sadness, Ora Media announces the death of our co-founder, host and friend Larry King, who passed away this morning at age 87 at Cedars-Sinai Medical Center in Los Angeles."
"For 63 years and across the platforms of radio, television and digital media, Larry's many thousands of interviews, awards, and global acclaim stand as a testament to his unique and lasting talent as a broadcaster," Ora Media said in a statement posted on Twitter.
— Larry King (@kingsthings) January 23, 2021
Larry quizzed thousands of world leaders, politicians and entertainers for CNN and other news outlets in a career spanning more than six decades. King's long list of interviewees ranged from every US president since 1974, world leaders Yasser Arafat and Vladimir Putin, and celebrities such as Frank Sinatra, Marlon Brando and Barbra Streisand.
King is survived by three sons.