Farmers Protest: Farmers Plan 100-km Republic Day Tractor Parade, Claim Delhi Police Nod
Farmers Protest: Farmers can enter Delhi for R-day tractor rally, to stay near borders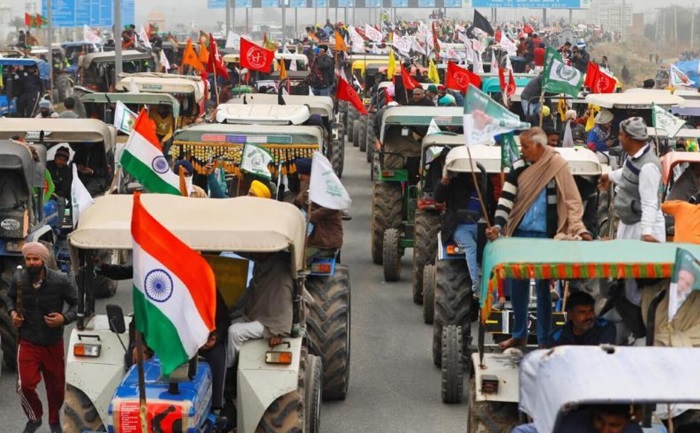 Farmers have been camping on the outskirts of Delhi for nearly two months, protesting the centre's new agricultural reforms. The protesting farmers are all set to hold a 100-km tractor rally in the national capital on Republic Day. Thousands of tractors are headed for Delhi from Punjab and Haryana to participate in the parade. The protesting farmers claim that the Delhi police have given a go-ahead after initial resistance.
As reported by sources to Indian Express, Delhi Police Saturday granted them permission to carry out a tractor parade on Republic Day. But there are conditions applied. The farmers will start only after the completion of the official parade on Rajpath. They will enter Delhi from all the three borders but will stay in the adjoining areas and not venture towards Central Delhi.
Sources added, "The farmers have been asked to send a written application, specifying their proposed routes, the number of tractors and farmers participating in the parade, and the timings. We will discuss the route tomorrow with them. But they have said the tractor parade will only be in the areas around the borders where they are protesting. They have been assured medical assistance and security during the parade."
According to sources, while the parade from the Singhu side might be for around 100 km, the tractors will travel 125 km around the Tikri border. Over 40,000 police, ITBP and CRPF personnel will be deployed at Singhu, Tikri and Ghazipur borders.
Also Read: Farmers Protest: Supreme Court Slams Centre, Proposes Stay Of Farm Laws