If Pakistan can do it, why can't India?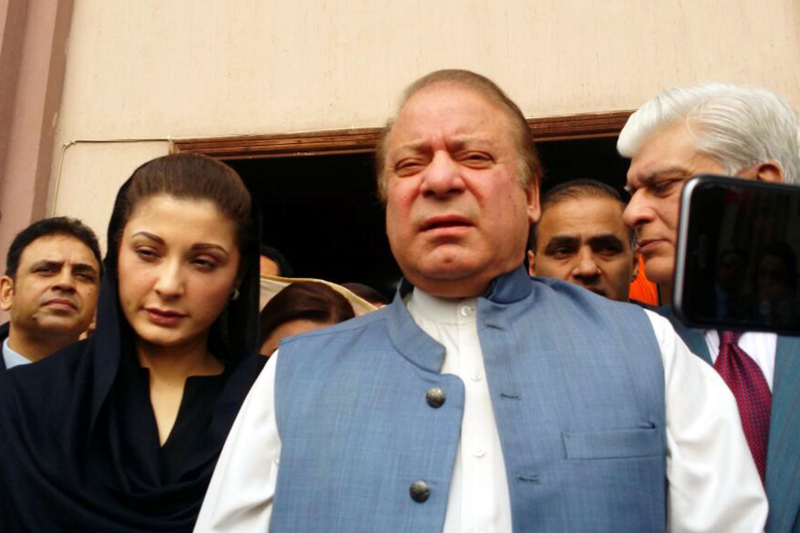 What are the common threads between Indian celebrities and stars across the globe? Actually nothing, rather they have a sharp distinction in their patronages. Most of our celebrities have the habit of siding with the dispensation come what may. This is not such an epidemic in foreign countries, but surely a case for debate in India.
Now with the 10-year sentencing of former Pakistan Prime Minister Nawaz for the Avenfield corruption, the issue comes to the fore and one cannot avoid drawing parallel with India. The court verdict in Pakistan comes barely three weeks ahead of their general elections and it's bound to have a strong repercussion.
Vis-à-vis in India, it's not that easy to nail a politician or a celebrity at the drop of a hat. For instance, a certain Jai Shah was accused of corruption by a portal and Shah not only dared to file a defamation suit against the portal, but also got a stay on publishing articles on him. The son of BJP president Amit Shah definitely got cover from political circles on corruption allegations and still didn't stop dispersing gyan on nationalism.
Also read: Avenfield corruption: Nawaz Sharif gets 10 years in jail, daughter 7 years
There are plenty of cases of politicians of all parties being shielded by their counterparts in the government. Besides politicians, it is the celebrities in other fields too who get political cover for their misdeeds. Legendary actor Amitabh Bachchan wanted to be in peace when questions were raised following the leaks of Panama and Paradise Papers. The venerated actor, whose career spanned over five decades in Bollywood, has seen the ups and downs and also switched his political affiliations without much ado.
From former Prime Minister Indira Gandhi's close aide to Narandra Modi's trusted lieutenant, Bachchan has always been in the good book of the dispensation – Be it Mrs Gandhi or Mr Modi.
It's simply unthinkable here for a celebrity to go against the ruling political outfit, whereas the same trend doesn't prevail in countries like USA and UK. Meryl Streep, George Clooney, Chelsea Handler and many others voiced their stance against the might of Mr Donald Trump on several occasions without thinking of the outcome.
Also read: UK court grants permission to seize Vijay Mallya's Hertfordshire properties
Also, our cracking down on corruption is selective in nature. In India, if one is in sync with the ruling regime, he/she can get away with anything and everything. The government desperation to extradite Zakir Naik is much more than doing same with a Lalit Modi or a Nirav Modi or a Vijay Mallya.
It may be recalled that the Supreme Court of Pakistan last year didn't blink an eyelid before disqualifying the three-time Prime Minister Nawaz Sharrif from holding any office, which also inflicted huge shame on the estranged neighbours. The way our politicos intervene in cops' process in handling corruption cases, only make those weaker for the prosecution.
Unlike developed countries, Indians think everything only on political lines. A leader is straightaway labelled 'corrupt', depending on the political outfit he represents. The cases in point are Narayan Rane in Maharashtra and Mukul Roy in West Bengal. Both were 'corrupt' politicians when they were under the banner of opposition parties in their respective states, but no more a 'corrupt' as soon as they joined hands with the ruling outfit.
Now, the question that may irk many is if a country (Pakistan) ravaged with such terrorist activities can bring the powerful culprits to book, why can't we being the largest (but flawed) democracy in world shy away from doing so?