'If you don't have a Horse use a Donkey' says Dutch man Rutte to Modi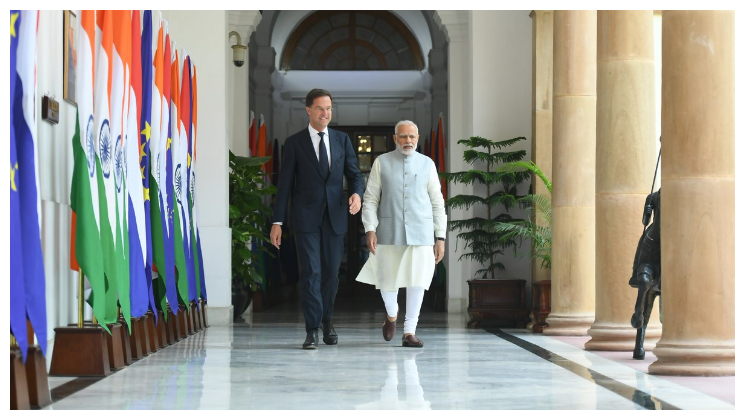 Netherlands joined the International Solar Alliance (ISA) here on Thursday, PM Modi greeted his Dutch counterpart Mark Rutte by enhancing bilateral relations in the fields of energy, agriculture, water, and technology during the latter's second visit to India.
Both PMs started the day with tweeting, Modi in Dutch and Rutte in Hindi. Modi said, "I had called upon the Netherlands to join the International Solar Alliance and I am happy to tell you that the country has become a member of it today'. In his comments, Rutte said there was a huge scope for the two countries to deepen cooperation in areas of trade and investment, clean energy, agriculture and smart cities.
Whereas Rutte said, "I pledge here today that I will make a personal investment in the EU-India relationship. I believe we can pave the way for the rest of Europe." Promising that the Netherlands would be more attractive post-Brexit, he said, "We are a small maritime nation, so free trade is in our DNA. Thanks to our strategic position, we are also a key gateway to Europe for Indian products. Even now, 20% of India's exports to Europe pass through Schiphol Airport and the ports of Amsterdam and Rotterdam. And our position as India's European hub will only be bolstered by Brexit." The two countries also agreed on cooperation in areas of agriculture and food processing. "The areas of agriculture and food processing are important to us, and the Netherlands has expertise in both the fields. I am happy to share that Indo-Dutch Centre of Excellence for Vegetables has started in Pune's Baramati," PM Modi said.
Looking forward to working together both PMs are taking an initiative to achieve so much more in areas like security, the economy, and sustainability.
Picture Credit: Root News India