Iggy Azalea and Kylie Jenner accidentally twinned, Iggy leaves MET Gala early
The two personalities clashed their dresses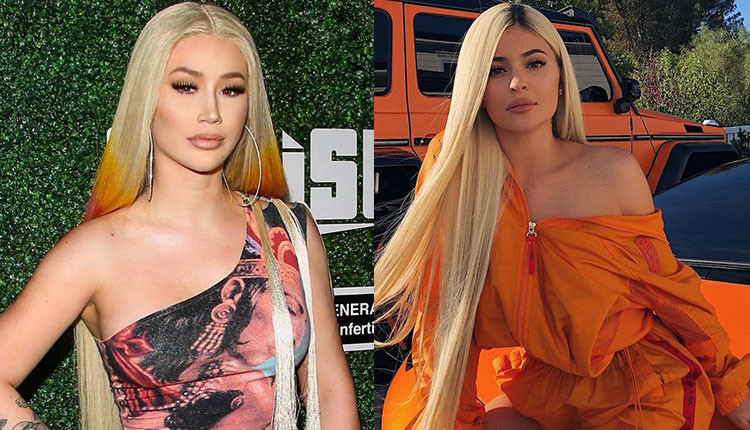 The MET Gala took place with great pomp and show on the 6th of May. Several eminent personalities graced the Pink Carpet with various looks which were based on the themes.
With all the attendees, all of them had a different costume to their credit. But it turned out to be untrue for two personalities. One of them had to leave the event of disappointment.
Iggy Azalea and Kylie Jenner ended up wearing the very same dress just with a color variation. While we saw Kylie Jenner wearing a purple attire, Iggy Azalea was sporting the Green variation of the outfit. Iggy Azalea Faces Backlash For Sharing 'Game Of Thrones' Spoiler
This is one of the only photographs seen of Iggy Azalea which proves that she was at the gala yesterday. Both the personalities strike the same pose and sport similar accessories and have dyed their hair the same color as that of their dress. While Iggy has Green dyed hair, Kylie has it in Purple.
Seems like a very sad event for Iggy Azalea as she had to leave the event early because of the clash of their dresses.
Also Read: 20 Drool-Worthy Photographs Of Supermodel Kendall Jenner