Iggy Azalea Faces Backlash For Sharing 'Game of Thrones' Spoiler
Iggy Azalea fans criticize her for sharing 'Game of Thrones' spoiler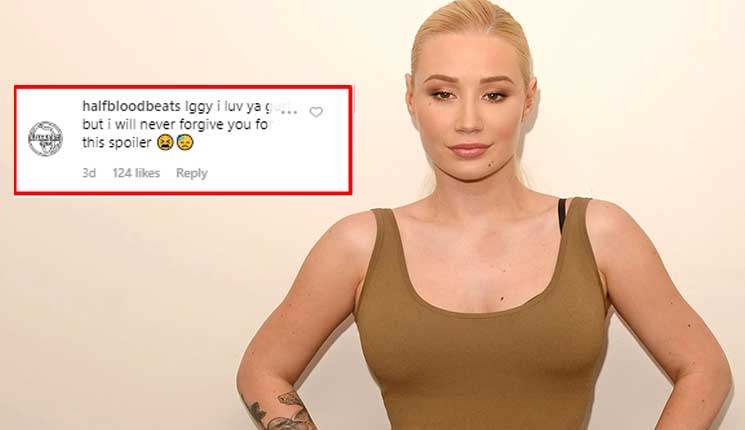 Iggy Azalea seems to have stirred up trouble on the social media by posting a spoiler from the world's most popular television show, Game of Thrones. In the recent episode which aired on HBO and Hotstar on 28 April, you must have seen Arya Stark played by Maisie Williams killing The Night King but there are thousands of fans who have not yet watched the episode.
Iggy Azalea, who has always been in the news for her raunchy music video aesthetics or the occasional celebrity spat, has recently shared a meme from her hit Sally Walker music video which had a huge spoiler on Instagram. But, the move did not go down well with her fans and she had to face harsh backlash on the photo-video sharing application.
In the video shared by Iggy Azalea, RuPaul's Drag Race contestant Vanessa Vanjie Mateo, known as Miss Vanjie, is seen arriving at the rapper's house and enthused "Yas he's dead." The title of the clip is: "My reaction to Arya Stark killing the Night King." Iggy Azalea And Kylie Jenner Accidentally Twinned, Iggy Leaves MET Gala Early 
She knew she had to face online backlash for revealing GoT spoiler but she did not care that she may have ruined the show for fans. She wrote on Instagram: "If you aren't 'caught up,' 'just started watchinggggg' or 'didnnnt have time to watch yet,' cry me a river cause I didn't watch on the dot for damn near a decade to not be able to talk about the episodes cause your a– is late, (sic)" the Kream star wrote in the caption to the post, and added that those complaining could "Suck a d—."
watch the video below:
The minute she uploaded the clip on the internet, fans did not take much time to express their anger and disappointment at the Australian-born star for revealing the information.
A user wrote: "Iggy i luv ya gurl but i will never forgive you for this spoiler, (sic)" commented one use, while another wrote, "literally no one stans a spoiler b—-."
Another fan told Iggy meanwhile: 'Literally the worst spoiler you could give. Good job mate.'
One added: 'Ohhh God Iggy stop!!!! I have not seen the episode yet.'
The final season of Game of Thrones will come to an end with an 80-minute finale, which is scheduled to air on 19 May 2019.