IMD issues heavy rainfall warning, cyclonic storm for South India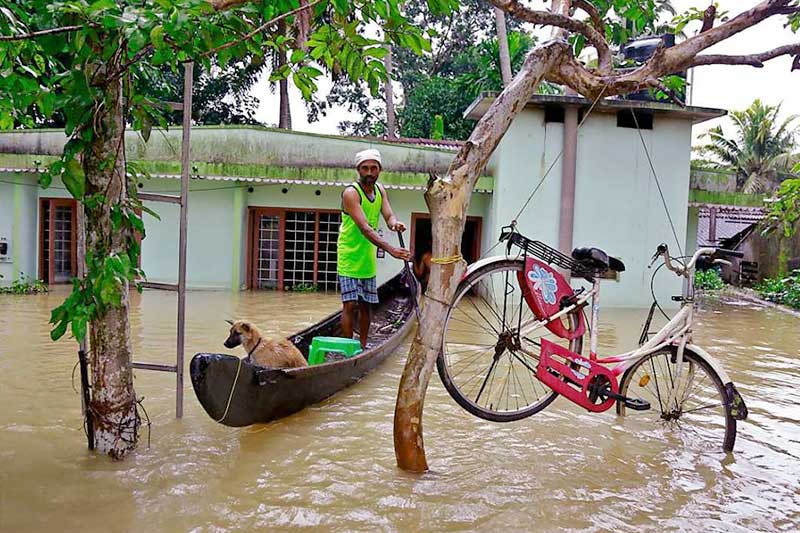 'God's Own Country' has not yet recovered from the floods and devastation, caused due to tremendous rains in August, and now again the danger of heavy rains looms large. Kerala's meteorological department had issued a red alert for the entire South India state which says that the region will receive heavy to very heavy rainfall for the next five days. District wise warnings have also been reported and relief measures have been ordered.
Announcing the details of danger, K Santosh, director of Kerala's meteorological department, said to ANI, "Heavy rainfall is expected till October 9, and heavy to very heavy rainfall is expected for the next five days. As much as 21 centimetres or more is expected in Southern region at one two places and we have issued district wise warning accordingly."
According to the Indian Meteorological Department's report, warning have also been issued in Kerala and its neighbouring states like Karnataka and Tamil Nadu. Soon after the alert, Tamil Nadu initiated preventive measures to tackle heavy to very heavy rainfall and extremely heavy rainfall in some areas on October 7, informed the official. Karnataka government had too sounded alert in 12 districts of its state.
As per the IMD reports, the low pressure area could intensify into a cyclonic storm, triggering heavy to very heavy rainfall in several parts of Kerala. The weather department had already issued a red alert for three districts of Kerala — Idukki, Thrissur and Palakkad — on Wednesday.
Kerala CM Pinarayi Vijayan had taken the warning seriously and have issued precautionary orders. He had said, "District administration has been directed to take necessary action to handle the crisis. Tourists have been advised not to travel to hilly regions, especially to Munnar to see the Neelakurinji."
Advising the fishermen to stay off the coast, he said, "Fishermen have been advised to reach safer coast by 5 October. Warning has been issued. Red alert has been declared in 3 districts for 7 October. Disaster Mgmt Authority has met to assess the situation. We've sought support from central agencies&asked for 5 companies of NDRF."
ALSO READ: IMD issues red alert for Kerala, is another disaster in offing!