Imran Khan sacks Pak channel head for "Begging" goof-up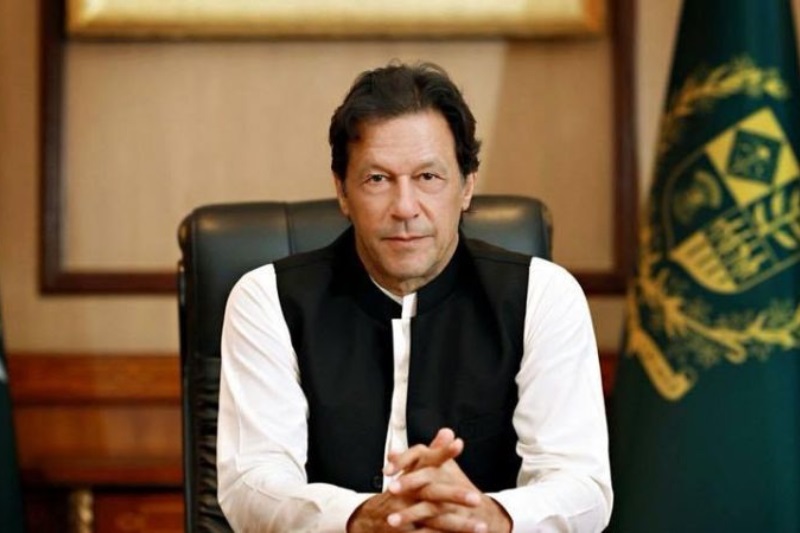 The Pakistan government-led by Prime Minister Imran Khan on Tuesday ordered for immediate removal of Arshad Khan from the post of Managing Director (MD) of Pakistan Television Corporation (PTV).
Notably, this comes after PTV broadcasting channel was involved in a major goof-up during Prime Minister Imran Khan's recent visit to China. PTV news channel spelled the dateline "Beijing" as "Begging" on the top left corner of the screen during the live broadcast of Imran Khan's speech in China.
The PTV broadcasting channel immediately noticed goof up and addressed the issue. However, the typo continued to remain visible on-screen for around 20 seconds and became a target of trolling by netizens. They took to Twitter to later clarify that it was a "typographical error" and that they have initiated "strict action" against those responsible for the act.
Today, during a live address of the Prime Minister during his ongoing visit to China, a typographical error took place, which remained on screen for 20 seconds & later removed. This incident is regrettable. Strict action has been initiated under rules against concerned officials pic.twitter.com/df2Z8oib5u

— PTV News (@PTVNewsOfficial) November 4, 2018
PTI govt has started action against 5 PTV staff members for allegedly inserting a u-turn sign and typing 'Begging' at the location spot 4 live speech during a live address of the Prime Minister during his ongoing visit 2 China. Two staff have been taken off work immediately pic.twitter.com/vHcYsyXfx2

— Pakistan Media Watch (@PakPressWatch) November 4, 2018
Pakistan Prime Minister Imran Khan was on his maiden visit to China from November 2 to 5 at the invitation of the Chinese leadership. During the visit, Pakistan and China signed 15 Memoranda of Understanding (MoUs) for bilateral cooperation in poverty alleviation, agriculture, industrial sectors, forestry, Earth science, technical training and transfer of electronics.
Also Read: Pakistan news channel gets it totally wrong! Writes 'Beijing' as 'Begging'