Soon to be PM Imran Khan summoned by anti-graft body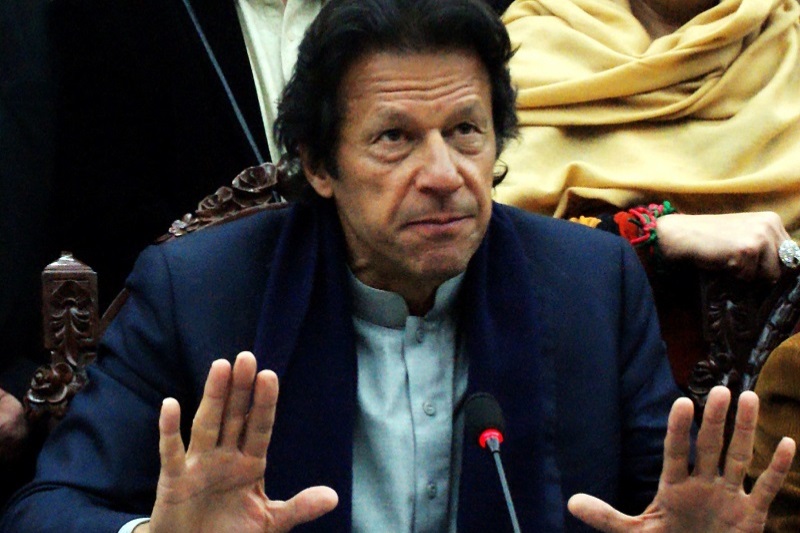 Former Pakistan captain Imran Khan, who is poised to become Pakistan's new prime minister, has been summoned to appear before the country's anti-graft body on August seven after reports emerged that he had misused the helicopters of the provisional government which has resulted in a huge loss of money.
Pakistan Tehreek-e-Insaf (PTI) chief, Khan has been summoned in connection with the misuse of government helicopters which caused Rs 2.17 million loss to the Khyber Pakhtunkhwa exchequer, said a media report on Friday.
The National Accountability Bureau (NAB) has summoned 65-year-old on August 7. The Khyber Pakhtunkhwa, which has been under Khan's party PTI's rule since 2013 has incurred the loss.
The cricketer-turned-politician is being investigated by the NAB for causing Rs 2.17 million loss to the provincial exchequer after using the provincial government's helicopter for over 72 hours, the Express Tribune reported.
Also Read: Imran Khan oath ceremony: Aamir Khan says he's not invited so he won't be attending
Imran though had pleaded innocent on the matter which is being investigated. PTI's former head Khyber Pakhtunkhwa, Pervez Khattak, and four senior bureaucrats have already recorded their statements in the case.
Earlier also Imran was asked to be present for investigation on July 18, but he failed to appear before the panel sighting elections. His lawyer had then filed an appeal to the panel and had also requested them to fix the date for next hearing after the completion of general elections, "preferably on August 7".
Meanwhile, Khan's PTI emerged as the single largest party in the national elections on July 25. He will be sworn in at office on August 11. PTI, however, has failed to win the majority of 137 votes and will have a form a coalition government at the centre.