Imran Khan: The 'Naya' Prime Minister of Pakistan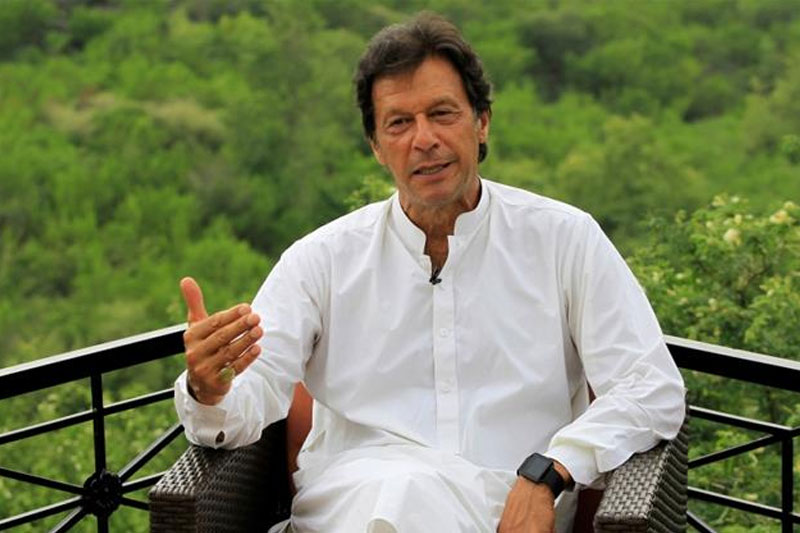 Imran Khan has come a long way since his early days as an esteemed and coveted cricketer. He has carved a niche for himself. A heartthrob in his playing days, he has been a part of a slew of controversies that cannot elude the public eye as is expected of the clutches of fame. Imran wasn't  Just a hero who never retired, he was deemed legendary. With speeches that incite a fiery enigma among the youth, the cricketer-turned-politician has paved his way into the hearts of the masses first through his pace-bowling and now through the microphone he handles charismatically on public forums.
In September 2014, Ayesha Siddiqa, writing for The Express Tribune, claimed that "while we can all sympathise with Khan's right to change the political tone, it would be worthwhile for him to envision how he would, if he did become the prime minister of this country, put the genie back into the bottle."
Here's a look at the events of Khan's Highs and Lows, and what he is today:
1. Early Days In His Career: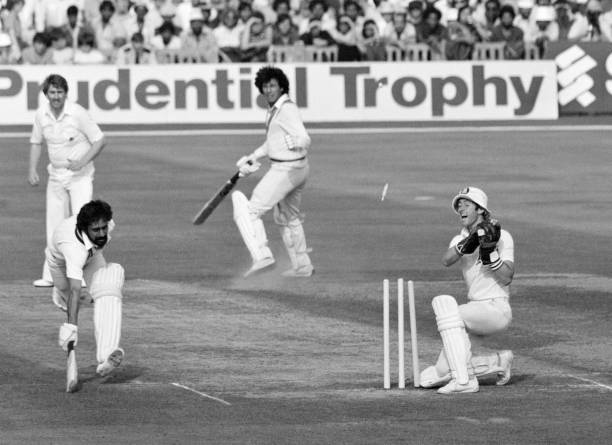 Born in an affluent Lahore-household and educated from the Oxford University, Khan made his One Day International debut(ODI) in the Prudential Trophy in 1971. but by then he had already established himself in the senior Test team.
2. Cricketing career:
Captaincy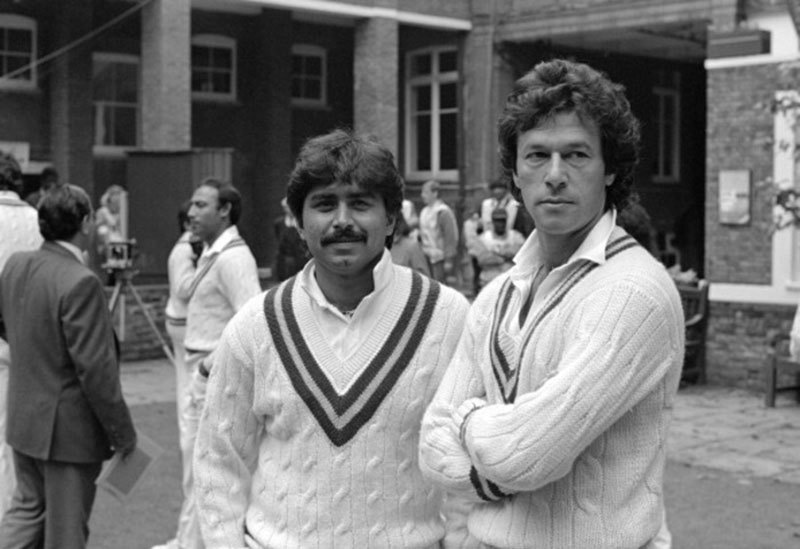 Thirty-year-old Khan was basking in glory when he took over the captaincy of the Pakistan cricket team from Javed Miandad in 1982. As captain, Khan led the team to their first Test at Lord's which they won on the English soil after a 28-year drought.
Bowling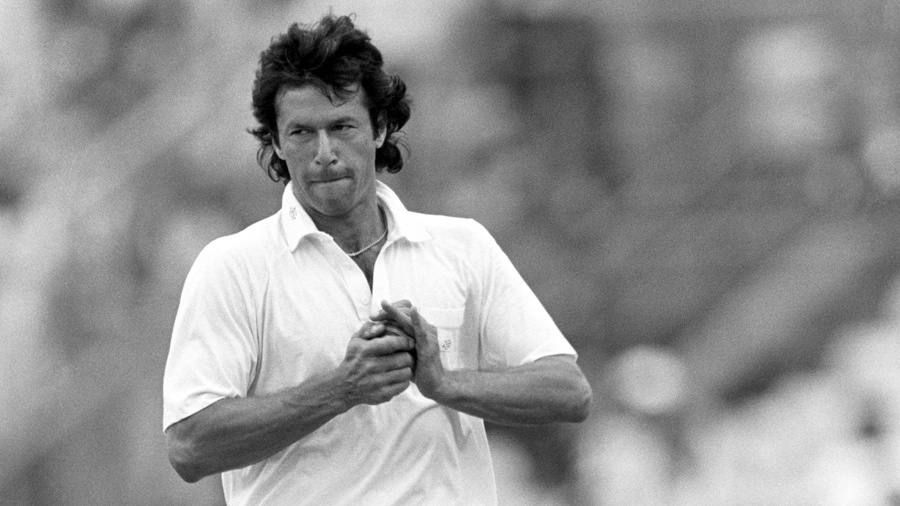 Khan gained momentum as a fast bowler in 1982. In 9 Tests, he took 62 wickets at 13.29 economy rate, the lowest average for any bowler in Test history.
World Cup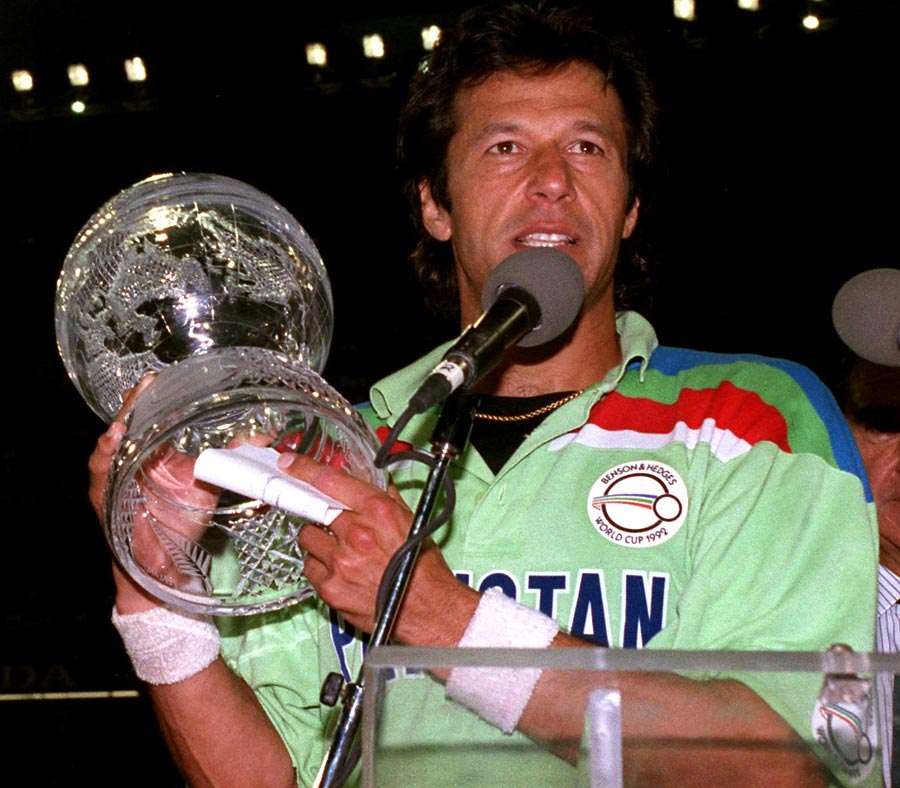 Convinced by president Zia ul Haq to come out of retirement and lead Pakistan in 1992 World Cup, Khan promoted himself as a batsman to play in the top order along with Javed Miandad. At the age of 39, he led Pakistan to their maiden World Cup final,and took the final wicket to lead his team to  victory.
2. UNICEF's Special Representative for Sports: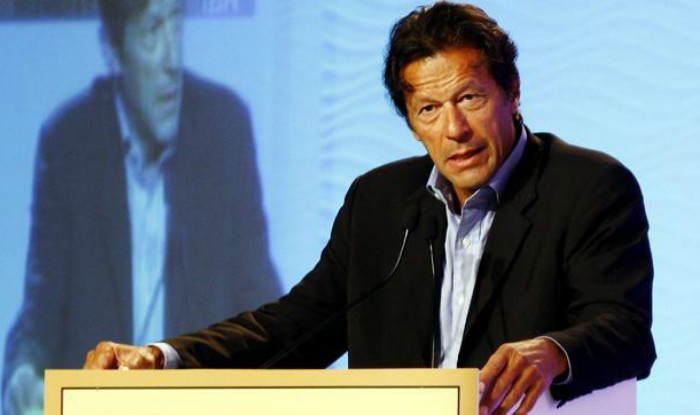 In 1990s, Khan served as UNICEF's Special Representative for Sports and promoted health and immunisation programmes in Bangladesh, Pakistan, Sri Lanka and Thailand.
3. Formation of Pakistan Tehreek-e-Insaf: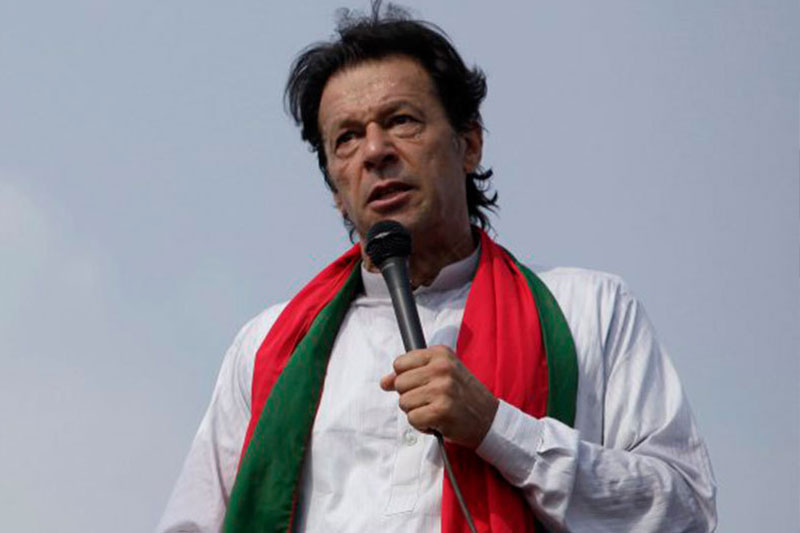 Imran Khan formed Pakistan Tehreek-e-Insaf (PTI) in 1996 and contested the National Elections with no success in 1997. He bhis criticisms in a very robust and prominent manner. Khan previously reported that he was Musharraf's choice for prime minister in 2002, but turned down the offer.
4. House arrest:
Imran Khan was imprisoned by Pakistan's draconian anti-terror laws, as the emergency crisis rule took root in the country. The military ruler – General Pervez Musharraf – ordered his arrest as he defended the crackdown, in which at least 5,000 people were detained. Khan escaped and went into hiding but resurfaced soon to join a student protest rally in Punjab, where he was identified and ill-treated.
5. Panama Papers case: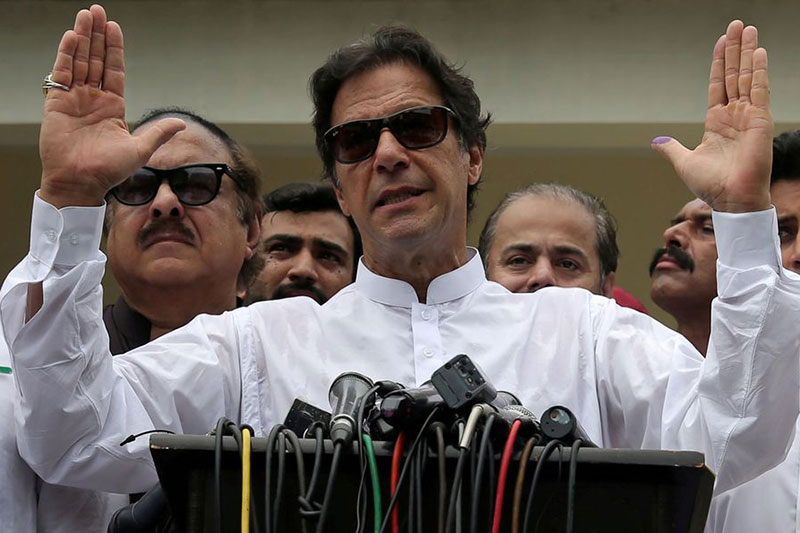 The Panama Papers case (officially titled Imran Ahmad Khan Niazi vs Mian Muhammad Nawaz Sharif) was touted to be a landmark decision by the Supreme Court of Pakistan. The apex court declared Prime Minister Nawaz Sharif ineligible of holding public office. The case was petitioned by opposition leaders Imran Khan and Sheikh Rasheed, who uncovered the links between the Sharif family and eight offshore companies that indicated cases of extensive money laundering and corruption.
6. Canadian-Pakistani cleric connection: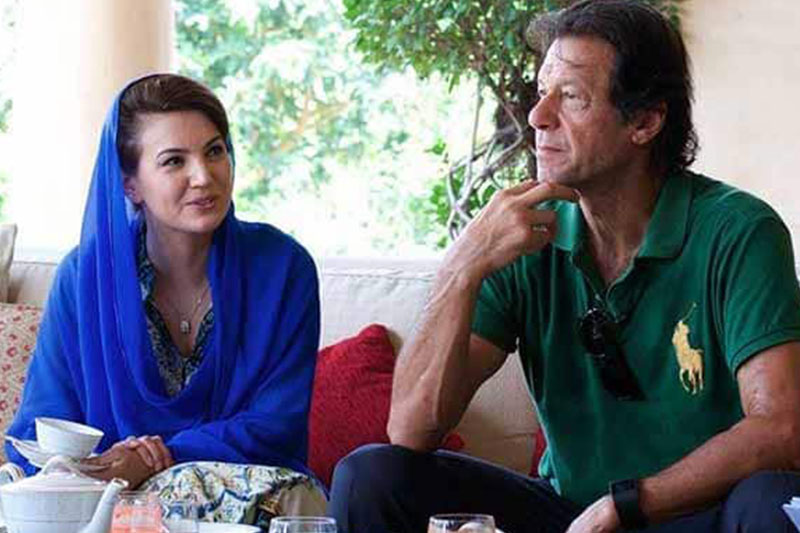 Khan alleged that the 2013 general elections were rigged to favour the ruling Pakistan Muslim League in 2014. The PTI Chief then entered into a de facto alliance with Canadian-Pakistani cleric Muhammad Tahir-ul-Qadri with an aim to overthrow the reigning government.
7. 'Go Nawaz Go':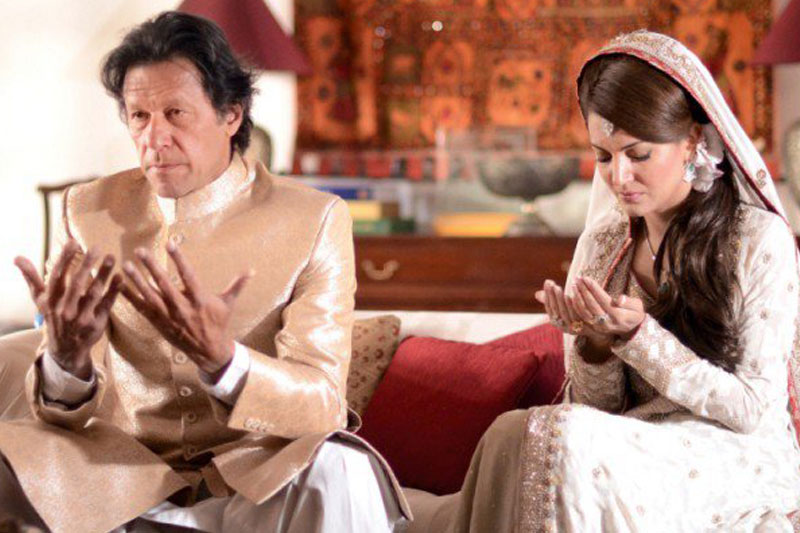 The slogan 'Go Nawaz Go' was popularised during the Azadi March and Inqilab March staged against the former premier Nawaz Sharif, led by PTI and Pakistan Awami Tehrik (PAT) respectively. It was aimed at the resignation of Sharif. Shaikh Rasheed Ahmad, the leader of Awami Muslim League is credited to have introduced the anti-government chant, which was later popularised by Imran Khan.
8. Marriages: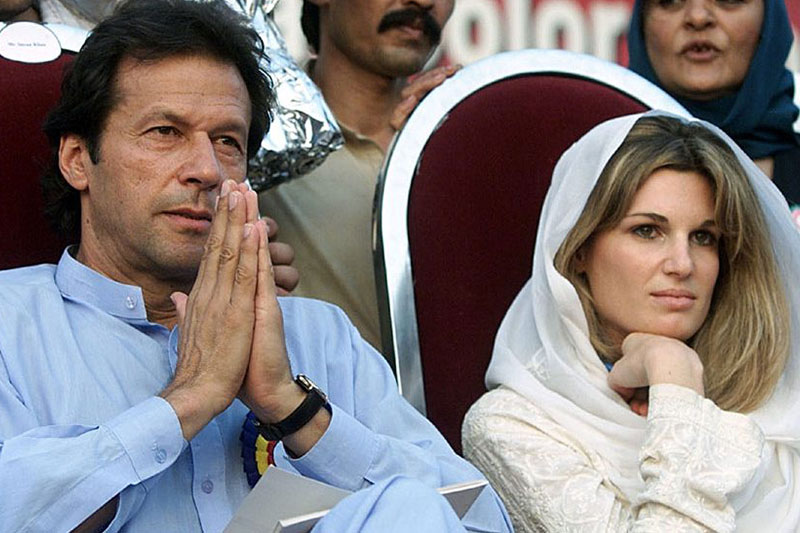 Imran Khan's first marriage to Jemima Goldsmith was a low-key affair in Paris in 1995. A month later in England, Jemima embraced Islam. The marriage lasted for nine years but the couple fell apart in 2004.
The Los Angeles court ruled in favor of former partner Sita White and her lawyer Gloria Allred that Imran Khan was the father of a five-year-old girl named Tyrian-Jade White.
Khan married a British journalist of Pakistani origin Reham Khan in January 2015. Once again, it did not work for long and the couple parted ways in the same year.
In 2018, reports were confirmed that Khan had married his spiritual advisor Bushra Manika.
Controversies:
Ayesha Gulalai came forward with allegations that she had been receiving offensive messages from Khan for the last four years. The spew brewed over, with Khan blatantly refusing and calling it a tactic to defame him. Gulalai had claimed that she would forgive Khan if he apologised. Gulalai refused to give up the reserved seat she got as a PTI leader.
9. Recipient of the highest honor in Pakistan: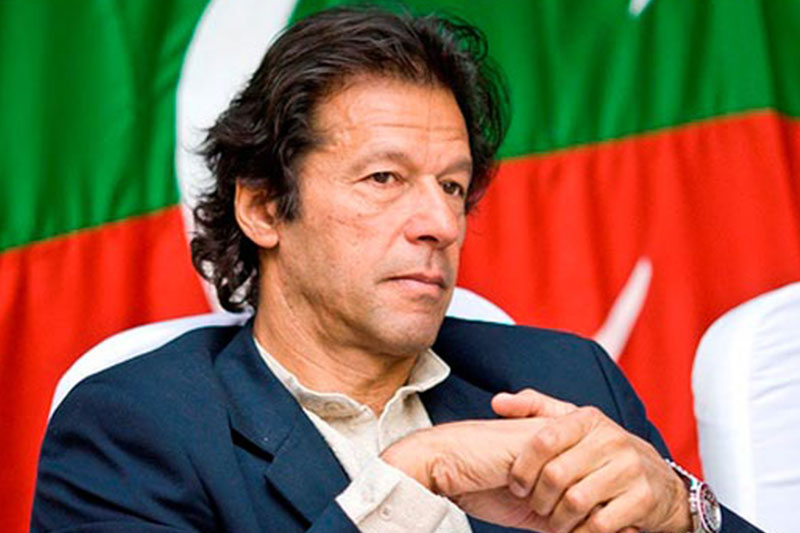 Khan was bestowed with Pakistan's second highest civilian award Hilal-e-Imtiaz. In 1983, he received the President's Pride of Performance award.
10. Books and movies: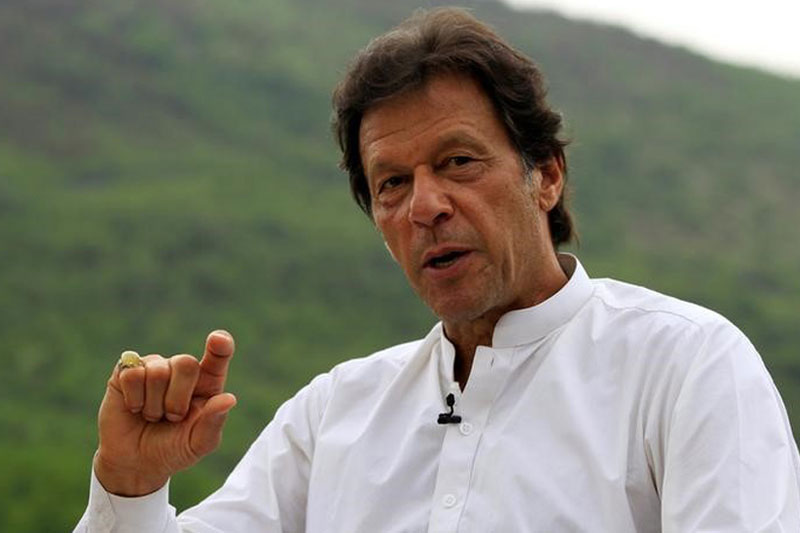 A biographical account of his life as captain of the Pakistan cricket team titled 'Kaptaan: The Making of a Legend' created a stir with the portrayal of him leading the team to victory after retiring and gallantly coming back to play the series in 2010.
Khan has penned six works of non-fiction to his credit, including an autobiography co-written with Patrick Murphy. He continues to writes editorials on cricket and Pakistani politics in several leading Pakistani and British newspapers. The list of his six books is given below:
1. Imran: The autobiography of Imran Khan.
2. Imran Khan's cricket skills.
3. Indus Journey: A Personal View of Pakistan.
4. All Round View.
5. Warrior Race: A Journey Through the Land of the Tribal Pathans.
6. Pakistan: A Personal History.