Independence Day 2021: Significance, History And Rare Facts
Independence Day 2021: Significance, History & Five Nations Who Celebrate Independence Day On August 15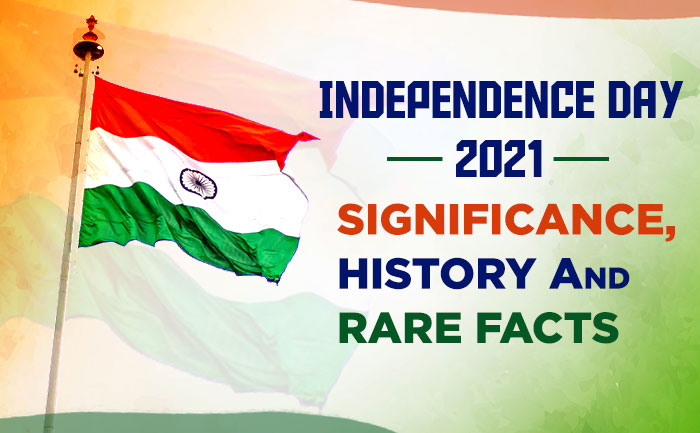 India is celebrating its 75th Independence Day on August 15, 2021. India's Independence Day is significant as it stands as a reminder of the sacrifices made by many to get independence from autocratic British rule. The day is the culmination of many years of sacrifice.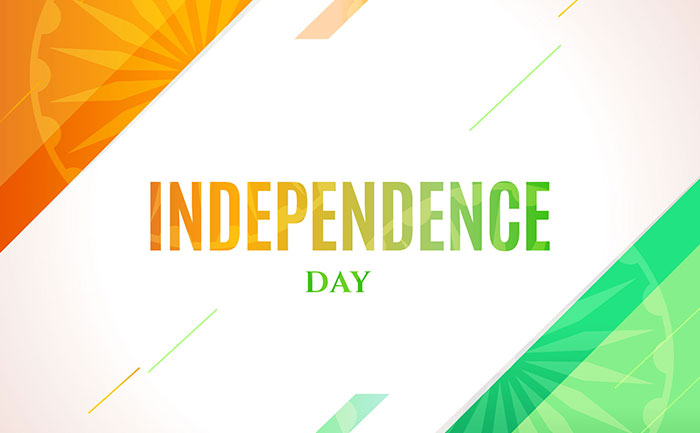 August 15 is declared as a National Holiday and the whole nation is in a festive mood. They celebrate the occasion with Flag Hoisting, Cultural Programmes and competitions. This year Prime Minister Narendra Modi will hoist the National Flag at the Red Fort. A special invite has been sent to the Olympic Champions who have made the nation proud. They won medals at the recently concluded Tokyo Olympics.
But sadly this year too the event will be restricted for the public. There will be no cultural programmes held. The reason being COVID-19 Pandemic. India achieved independence from British rule on 15 August 1947. This year marks the 75th anniversary of the culmination of our freedom struggle. As we commemorate the occasion, let us take a look at the history and significance of this date.
Here is all you need to know about the History & Significance of 75th Independence Day:
Theme Of Independence Day:
This year, the theme of the celebrations would be 'Nation First, Always First'.
History:
The Indian Independence Bill was introduced in the British House of Commons on July 4, 1947. It was passed within a fortnight. The bill paved the way for the end of British Rule in India on August 15, 1947. The Nation became a free country but was bifurcated into India and Pakistan.
Significance of India's Independence Day: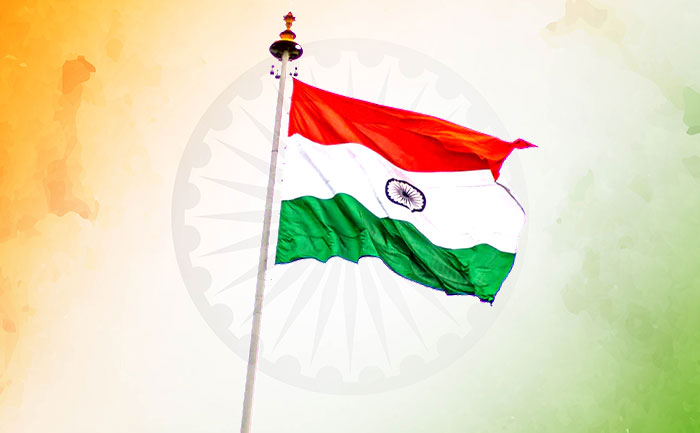 India's Independence Day is significant for it stands as a reminder of the many sacrifices made by freedom fighters. Some of the great freedom fighters who helped in India's freedom struggle were: Mahatma Gandhi, Rani Lakshmi Bai, Bhagat Singh, Mangal Pandey. Also Chandra Shekhar Azad, Subhas Chandra Bose and many more.
We received freedom at midnight and Pundit Jawaharlal Nehru as the First Prime Minister of Free India marked the occasion with the hoisting of the Tiranga at Delhi's Red Fort. It is a tradition that has since been followed by the incumbent Prime Ministers. The flag hoisting is followed by a speech by the PM.
Rare facts of India's Independence Day: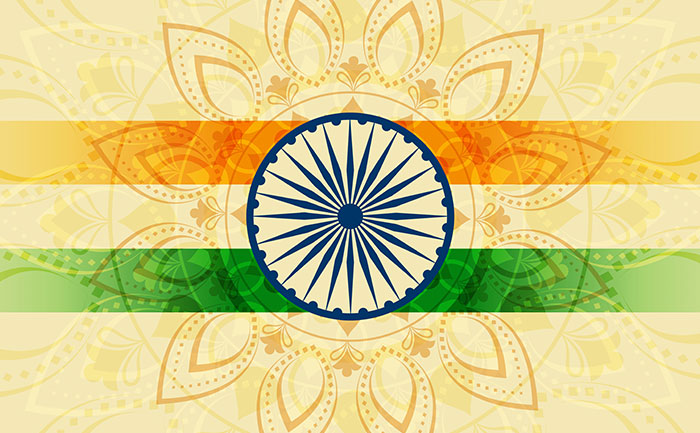 1. The song 'Bharoto Bhagyo Bidhata' is composed in 1911 by Nobel laureate Rabindranath Tagore. it was renamed as 'Jana Gana Mana' and adopted by the Constituent Assembly as the national anthem on January 24, 1950.
2. The Indian national flag with three horizontal stripes of red, yellow and green was hoisted on August 7, 1906, in Kolkata. The first variant of our current national flag was designed by freedom fighter Pingali Venkayya in 1921. The current flag was officially adopted on July 22, 1947, and hoisted on August 15, 1947.
4. The Indian flag is manufactured and supplied by Karnataka Khadi Gramodyoga Samyukta Sangha (KKGSS). It is located in Dharwad in Karnataka.  The flag is made from cotton khadi and is hand-spun.
5. Goa that was occupied by the Portuguese was the lasts state to join independent India. Goa gained freedom from the Portuguese in 1961 and joined Indian territory.
Five other countries who celebrate their independence on August 15 along with India:
1.Bahrain: Bahrain, gained independence from its British colonial rulers on August 15, 1971. However, Bahrain celebrates its National Day on December 16. This is to coincide with former ruler Isa bin Salman Al Khalifa ascension to the throne
2 & 3. North Korea &  South Korea: North Korea and South Korea celebrate August 15 as National Liberation Day or 'Victory Over Japan'.  On this day in 1945, Japan's colonial rule over Korea ended with its Second World War surrender.
4. the Republic of Congo: The Republic of Congo gained full independence from French colonial rulers on August 15, 1960.
5.  Liechtenstein: It is one of the smallest countries of the world, gained independence from German rule in 1866 and celebrates August 15 as its National Day since 1940
Best Happy Independence Day WhatsApp quotes: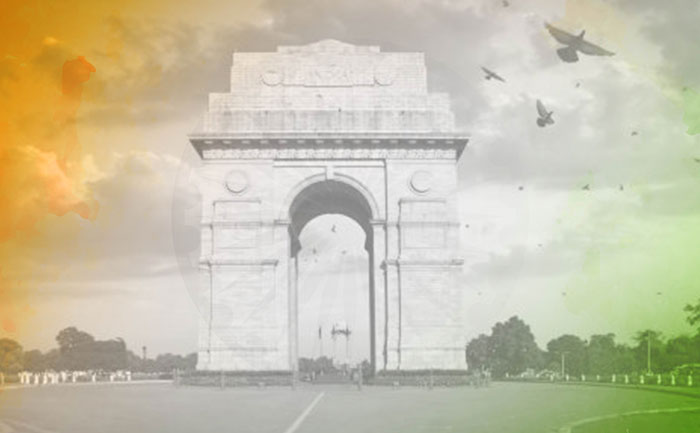 "You give me your blood and I will give you Independence!" – Netaji Subhash Chandra Bose
"Democracy and socialism are means to an end, not the end itself."- Jawaharlal Nehru
"Freedom is never dear at any price. it is the breath of life. What would a man not pay for living?" – Mahatma Gandhi
"Forget not that the grossest crime is to compromise with injustice and wrong. Remember the eternal law: you must give if you want to get." – Netaji Subhash Chandra Bose
"Freedom is not worth having if it does not connote freedom to err." – Mahatma Gandhi
Best Independence Day Wishes: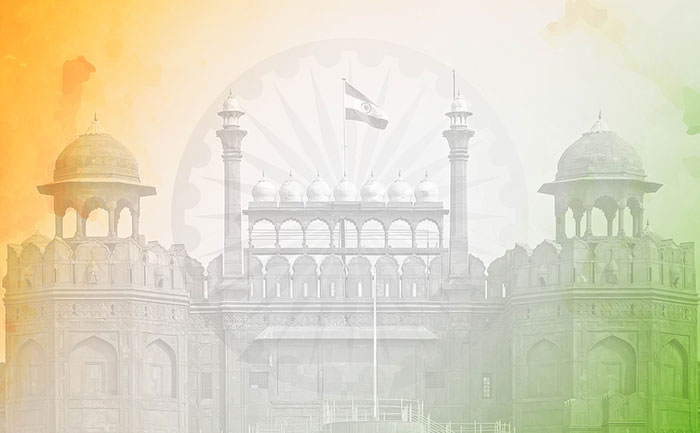 Thousands laid down their lives so that our country can celebrate this day. Never forget their sacrifices. Happy Independence Day 2019!
It makes my heart beat with pride, to see the colours of Independence Day spreading happiness and great joy all around. May the glory of Independence Day be with your forever.
On this special day here's wishing our dreams of a new tomorrow come true! May your Independence Day day be filled with patriotic spirit!
We celebrate the bravery of our fathers and their gift of freedom. Long may our flag wave! Happy 72nd Independence Day!
Remember the sacrifice of our freedom fighters that formed this country. Rejoice and celebrate this day with pride. Independence Day greetings are sent specially for you and your entire family.
This Independence Day, let's take a pledge to protect the peace and unity of our great nation. Happy Independence Day 2018!
Happy Independence Day 2021
"Remembering the supreme sacrifices of the martyrs this Independence Day. Stay safe and celebrate."
"Respect our country and be true patriots in respect of those who sacrificed their own lives to save our country. It is now our turn to give back to society.
"Salutations to our brave soldiers who guard our borders to ensure that we sleep peacefully. Happy Independence Day!"
"Sarfaroshi ki Tamanna ab hamare dil mein hai. Dekhna hai zor kitna bazu-e-kaatil mein hai. Happy Independence Day!"
"So blessed to be here today. Blessed to have a right to speak and to be heard. A right no one can take away from me. Let's raise our glasses to the future full of understanding, appreciation, and gratitude. "
"Take national pride and salute and wave the national flag. Happy Independence Day."
"The best road to progress is freedom's road. Happy Independence Day. "
"The best way of showing love to our country is by respecting the sacrifices made by our freedom fighters."
Happy Independence Day!
Also Read: India's 74th Independence Day: Empire State Building, Burj Khalifa illuminated in tricolour