COVID-19: India Reports 38,902 new coronavirus cases, highest in 24 Hours
COVID-19: In A First, 38,902 Coronavirus Cases In India In 24 Hours, , Tally over 10.77 lakh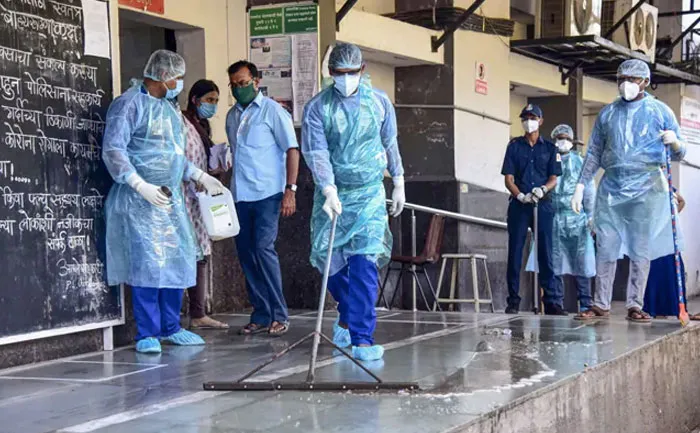 India has recorded 38,902 new COVID-19 cases in a day. It is the country's biggest single-day jump in fresh infections.
These new infections took India's tally to 1,077,618, as per the health ministry data on Sunday. 543 deaths linked to the highly contagious illness were reported, taking the COVID-19 death count to 26,816.
The number of recovered people continued to grow at a steady rate. 23,672 people were discharged between Saturday and Sunday morning. Almost 677,422 patients have been cured, this has put the recovery rate at 62.82%.
As reported by the health department, The worst-hit state Maharashtra has crossed the three lakh-mark on Saturday. Whereas its financial capital Mumbai crossed one lakh cases with an addition of 1,186 new patients in the last 24 hours. The Southern states too are adding to the growing numbers in India. Most affected is Tamil Nadu, Karnataka, Telangana.
India is the third worst-hit country by the pandemic after the United States and Brazil with more than a million cases.
Johns Hopkins University says the global death toll from COVID-19 has surpassed 600,000. The United States tops the list with 140,103 deaths. It is followed by 78,772 fatalities in Brazil and 45,358 in the United Kingdom.
The report further added that the number of confirmed infections worldwide has passed 14.2 million. The United States has 3.7 million, with 2 million in Brazil and more than 1 million in India. The World Health Organisation has also reported a single-day record of new infections with 2,59,848.
Globally, over 14 million people have been infected with the virus and 602,656 have died.
Also Read: COVID-19 India: Coronavirus Cases Cross 1 Million; Death Toll Crosses 25,000