India bans 59 Chinese apps, including TikTok, ShareIt, UC Browser
59 Chinese Apps Banned By India; Tik Tok, UC Browser and other Chinese apps included in list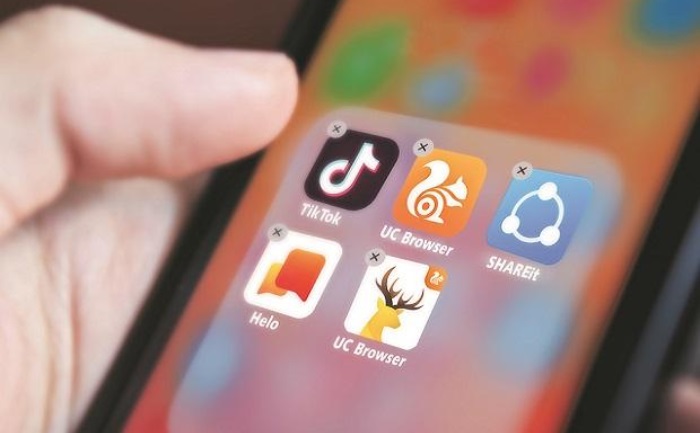 India has banned 59 Chinese-owned applications, including TikTok, ShareIt, UC Browser, Likee, WeChat, and Bigo Live. The move came amid tension with China following the June 15 clashes at Ladakh. The face-off in which 20 Indian soldiers died in action and more than 70 were injured.
The apps have been banned because they are prejudicial to sovereignty, integrity, and defense of India:
Check out the list of apps banned here:
Government Bans 59 #MobileApps which are prejudicial to sovereignty and integrity of India, defence of India, security of state and public order. pic.twitter.com/4qq9zKHqAs

— DD News (@DDNewslive) June 29, 2020
The Ministry has used Section 69A of the Information Technology Act.
The government said in a statement, "There have been raging concerns on aspects relating to data security and safeguarding the privacy of 130 crore Indians. It has been noted recently that such concerns also pose a threat to the sovereignty and security of our country. The Ministry of Information Technology has received many complaints from various sources including several reports about the misuse of some mobile apps available on Android and iOS platforms for stealing and surreptitiously transmitting users' data in an unauthorized manner to servers that have locations outside India. The compilation of these data, its mining and profiling by elements hostile to national security and defence of India, which ultimately impinges upon the sovereignty and integrity of India, is a matter of very deep and immediate concern which requires emergency measures."
"The Computer Emergency Response Team (CERT-IN) has also received many representations from citizens regarding the security of data and breach of privacy impacting upon public order issues," the press release mentioned.
This is the first time the government has downright "banned" as many apps from China. Recently TikTok was caught spying on iPhone users, courtesy the new iOS 14 beta update. TikTok has admitted to these claims and said it won't do it again.
Also Read: India-China standoff: US Reviewing Deployment To Counter China Amid Threats To India, Others