Australia vs India: Visitors stand on the cusp of victory with emphatic Melbourne win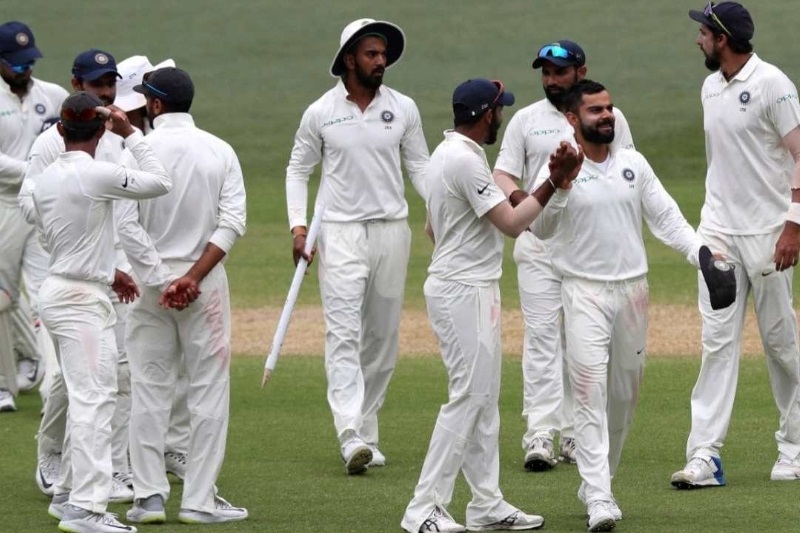 India potentially ended their quest for a maiden Test win Down Under
after they defeated the Australians by 137 runs in the third match at
the Melbourne Cricket Ground on Sunday.
This victory thus gives Virat Kohli and co a 2-1 lead in the
four-match series with a game to play.
Earlier in the day, it was Jasprit Bumrah, who had the resilient Pat
Cummins jab at a length ball angling inside. The ball did just that
much to swing away a little bit and Cheteshwar Pujara pulled off a
good catch to pin the final nail in the coffin for the hosts, whose
batting has been woeful in the match.
After Cummins' dismissal, it was all but a formality for India to
finish things off and Ishant Sharma obliged, getting rid of Nathan
Lyon with a short ball that was top-edged with wicketkeeper Rishabh
Pant completing the dismissal. The celebrations began as it has indeed
been a long wait.
For India, the best bowler was Jasprit Bumrah, who bagged three
wickets to take his match tally to nine scalps. It was he who wrecked
the Australian batting in the first innings with a six-wicket haul.
For a change, it was a good show by an Indian opener in the form of
debutant Mayank Agarwal who displayed grit and determination in both
the innings. The middle-order once again come good in the match with
skipper Virat Kohli and Cheteshwar Pujara among the runs. A returning
Rohit Sharma also fired with the blade.
But Cummins has all the reasons to be disappointed. He had called on
his teammates to bat the way India did in their first innings and
unfortunately found himself tasked with the job. He almost pulled off
one of the bravest recoveries in modern-day cricket with a solid 63
but that wasn't enough to stop a spirited Indian side who have set
themselves on a task to create history.
Also read: Australia vs India: Virat Kohli equals Sourav Ganguly's record for most overseas victories as captain