India becomes Indonesia's second strategic partner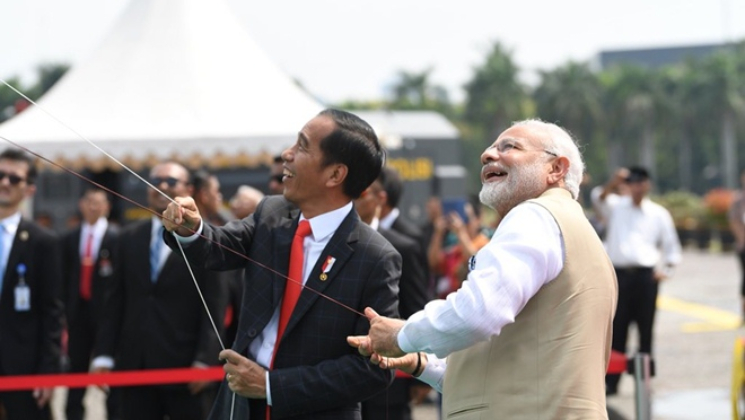 India and Indonesia will develop a naval port in Sabang, a strategic location on the tip of Sumatra island and at the entrance of the vital Malacca Straits. The move, which comes at a time when China is expanding its maritime footprint in the region, was the most significant decision among a series of other pacts the two sides signed after talks between PM Narendra Modi and President Joko Widodo during the PM's first visit to Indonesia.
Both the countries condemn cross-border terrorism therefore it's the first time India has worked out such a shared vision with any Asean country, outlining comprehensive areas of maritime cooperation and security architecture in the Indo-Pacific. The countries stressed the "importance of achieving a free, open, transparent, rules based, peaceful, prosperous and inclusive Indo-Pacific region, where sovereignty and territorial integrity, international law, , freedom of navigation and overflight, sustainable development and an open, free, fair and mutually beneficial trade and investment system are respected."
Nine MoUs signed on defense, space, S&T, railway, pharma, policy planning & research. There is a plan for more connectivity between Andamans and Aceh. Then there is a system building for civil nuclear cooperation. Where as Tata motors will be supplying trucks, water cannon trucks and Bukhanwaala group will be supplying ceramic armor to indonesia's biggest defense PSU.
The 70th anniversary of diplomatic ties to be observed in 2019 and list of activities to be exchanged later. Interfaith dialogue to be held in October 2018.
Picture credits: Financial Express