Juniors shine as India finish with best medals tally at ISSF World Championships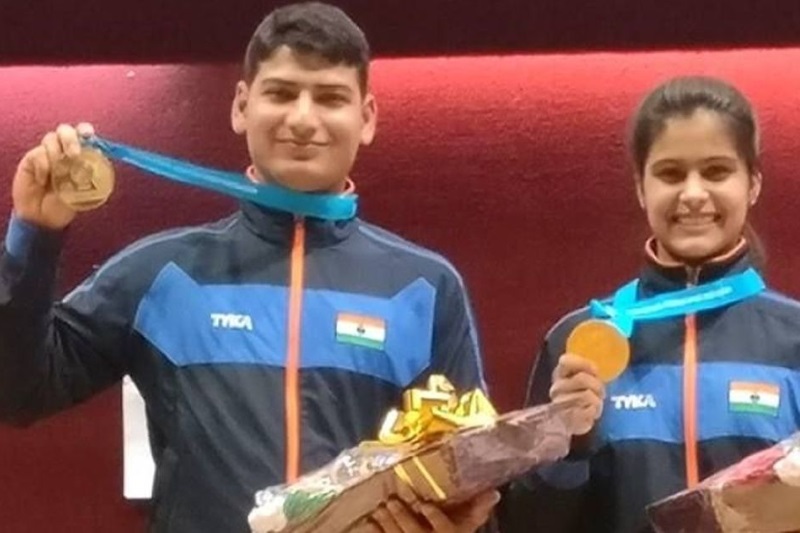 Vijayveer Sidhu won a gold in the junior 25m standard pistol event, while Gurpreet Singh clinched the silver at the senior event, as India continued their impressive performance, topping the podium twice at the ISSF World Championships in Changwon on Friday.
India was placed third in the medals tally with 11 gold, nine silver and seven bronze, taking their total to 27 medals. The count of medals is India's best ever performance at the competition.
Not just did the 16-year-old Sidhu, win the gold in the junior pistol event, but also combined with Rajkanwar Singh Sandhu and Adarsh Singh to claim the team gold completing another promising day for India in the final day of the prestigious International Shooting Sports Federation (ISSF) competition.
In the individual event, Sidhu scored 572 to clinch the gold, while Korea's Lee Gunheyok (570) claimed the silver. Haojie Zhu (565) of China settled for the bronze.
Meanwhile, in the team's event, the combination of Sidhu, Sandhu and Singh managed a total of 1695 to win the gold. Korea (1693) and Czech Republic (1674) settled for the silver and bronze respectively.
In the senior category, former Commonwealth Games gold-medallist Gurpreet scored 579 to settle for the silver, finishing behind Ukraine's Pavlo Korostylov who shot 581.  Korea's Kim Junhong was awarded the bronze despite scoring the same as the Indian. He has fewer inner-10s than Gurpreet.
He, however, failed to carry his performance in the team event. Together with Amanpreet Singh and Vijay Kumar, they scored 1699, to finish fourth.
Also Read: Gurnihal's silver, bronze add to India's medal tally at the ISSF World Championship
Image Source: Scroll.in