US gas explosions: Claims 1 life, injures 12; three towns evacuated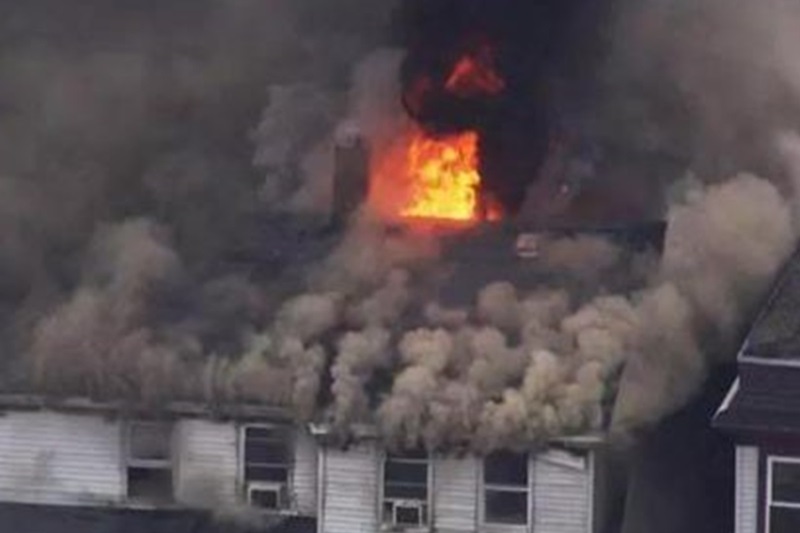 In a suspected gas explosion that erupted, lead to mass evacuations from US towns north of Boston, killing one and injuring dozen others, said the police.
State Police of Massachusetts said that they had responded to 70 reports of fires, explosions and the smell of gas in a widespread zone encompassing the east coast towns of Lawrence, Andover and North Andover.
"Gas lines are currently being depressurised," police said on Twitter, adding that "it will take some time."
Residents in the affected towns of Lawrence/North Andover/Andover who have gas service from Columbia Gas should evacuate their homes immediately if they have not already done so. Gas lines are currently being depressurized by the company it will take some time.

— Mass State Police (@MassStatePolice) September 13, 2018
"Numerous evacuations of neighbourhoods where there are gas odours are underway," police said. "Far too early to speculate on cause. Joint investigation will be conducted when situation is stabilised."
Police also added that authorities were to cut power to thousands of metres and residents in all three towns with utilities service from Columbia Gas had been asked to evacuate immediately. In a release dated Thursday the company had said it would "be upgrading natural gas lines in neighbourhoods across the state."
The Mayor of Lawrence also requested that all those living in the southern zone of his town leave their homes ahead of the planned power shutdown.
Lawrence General Hospital was treating six patients injured in the gas explosions, and two of them were in critical condition. He hospital said, "We continue to prepare for multiple casualties."
Red Cross centers were open to shelter evacuees while Lawrence public schools were to shutter Friday.
Charlie Baker, Massachusetts Governor said in a statement he was 'actively monitoring the situation', urging 'residents to heed instructions from local officials'.
Also read: Supreme Court appoints panel to look into 'harrowing torture' of Nambi Narayanan