Galwan Valley: 1 Officer 2 Soldiers killed in Face-Off With Chinese Soldiers
Violent face-off at Galwan Valley in eastern Ladakh between Indian, Chinese troops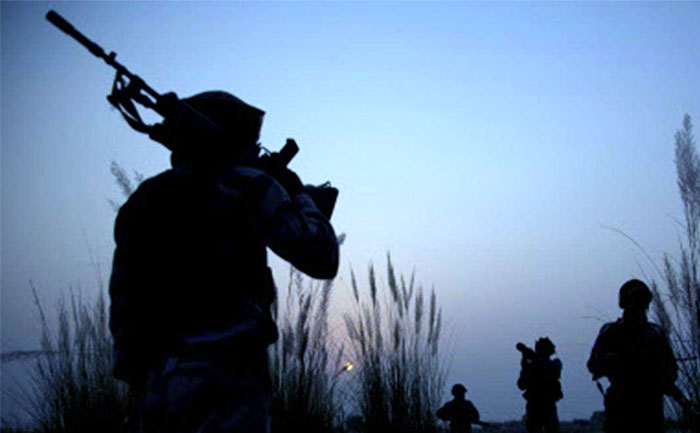 An Indian army officer and two soldiers were killed in a "violent face-off" between Chinese and Indian soldiers. The said incident took place on Monday night at Galwan Valley in Ladakh. This major development comes when efforts to defuse weeks of tension at the border are going on.
Significant numbers of Chinese troops have been camping on the Indian side of the LAC in Galwan Valley and Pangong Tso. Indian and Chinese troops are engaged in a bitter standoff along the Line of Actual Control (LAC) in mountainous eastern Ladakh. Both the countries are holding talks at military and diplomatic levels to resolve the dispute.
Senior military representatives of both sides are meeting currently, according to an official statement on Tuesday.
The official statement by Indian Army said: "During the de-escalation process underway in the Galwan Valley, a violent face-off took place yesterday night with casualties. The loss of lives on the Indian side includes an officer and two soldiers. Senior military officials of the two sides are currently meeting at the venue to defuse the situation."
As reported by NDTV, Army sources say the soldiers were not shot but were killed in hand-to-hand combat on the Indian Territory.
The reason for the tension in the Ladakh Valley was China's stiff opposition to India laying a key road in the Finger area around the Pangong Tso Lake. China was also laying a road in the Finger area which is not acceptable to India.
The India-China border dispute covers the 3,488-km-long LAC. China claims Arunachal Pradesh as part of southern Tibet while India contests it.
Also Read: Indian Army Considering A 3-Year Voluntary 'Tour Of Duty'