India to host G20 summit in 2022, the nation's 75th year of Independence: PM Modi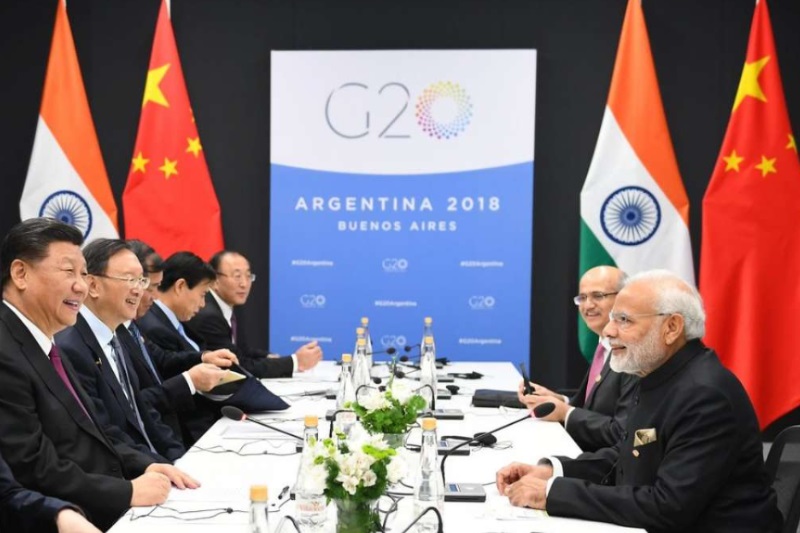 Prime Minister Narendra Modi on Saturday announced that the 2022 G20 summit will be held in India. The PM is currently attending the latest G20 summit in Buenos Aires, Argentina.
According to news agency ANI, Mr Modi informed that the government had made a request to Italy to allow India to host the G20 summit in 2022 since it will be Country's 75th Independence Day. Earlier, India was supposed to host the G20 meet in 2021.
PM Modi at #G20Summit: It's India's 75th Independence Day in 2022 & we had requested Italy if we can get '22 instead of '21 (for hosting G20 summit).They accepted our request, others accepted it too.I'm grateful & I invite leadership from across the world to come to India in 2022 pic.twitter.com/5vl6yFe2HP

— ANI (@ANI) December 1, 2018

Meanwhile, India had presented a nine-point agenda at the meet calling other members for strong and active cooperation to deal with the fugitive economic offenders. The agenda was presented at the forum by Modi during the second session of the G20 summit on international trade, financial and tax systems.
"Cooperation in legal processes such as effective freezing of the proceeds of crime, early return of the offenders and efficient repatriation of the proceeds of crime should be enhanced and streamlined," read the statement according to NDTV.
"There is need to work together against financial fraudsters and fugitives. This problem may manifest as a serious threat to the global financial stability," PM Modi said.
The G20 is an international forum for the governments and central bank governors from Argentina, Australia, Brazil, Canada, China, the European Union, France, Germany, India, Indonesia, Italy, Japan, Mexico, Russia, Saudi Arabia, South Africa, South Korea, Turkey, the United Kingdom, and the United States.
Also Read: PM Modi names first Japan-America-India trilateral meet 'JAI'