India on the verge of being a sporting nation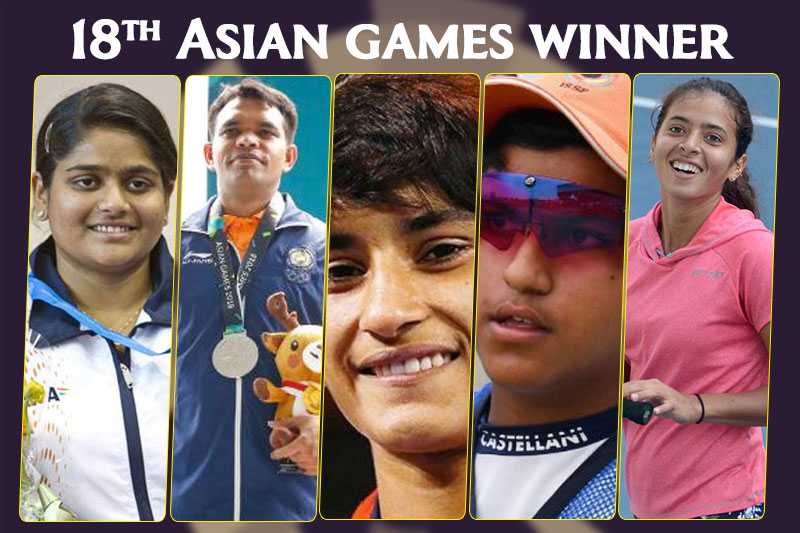 India was never a sporting nation when it came to representing itself in the world's top-most platforms — Olympics and world meets, though have been a formidable power in the Asian Games all through. With hockey losing its glory sometime by the 1980s, cricket was the only sport that started gaining popularity from 1983 when Kapil Dev-led side lifted the Prudential Cup.
But then, it was only cricket that ruled Indian sports and frankly speaking no other discipline gave a befitting competition to cricket, both in terms of popularity and performance. We had so many sporting icons in Sunil Gavaskar, Kapil himself, Sachin Tendulkar, Rahul Dravid, and now Virat Kohli and others. Cricket bastion was invaded — though in a little way — by tennis duo Leander Paes and Mahesh Bhupathi as they teamed up to win every Grand Slam at ease on a regular basis.
Now that India have been winning quite a few medals in the Asian Games 2018 comes as no surprise and actually a reflection of India's progression in world stage, particularly Olympics and world meets. This has been made possible by the disciplines like shooting, wrestling, boxing, badminton and latest being the World U-20 Athletics when a certain Hima Das from a remote corner of Assam made India proud by walking away with a gold in the 400 metres.
Coming to Olympics, which is thought to be highest stage for the sportsmen where India were never a super power. So much so, that since 1980 when we won our last hockey medal in form of gold in Russia. That's it. The next three Olympics —1984 (Los Angeles), 1988 (Seoul) and 1992 (Barcelona)—India came home empty-handed. Though in Los Angeles PT Usha missed the bronze by a proverbial whisker.
Come 1996 Atlanta, India tasted a long-cherished bronze medal when Paes won that in tennis singles event. Thereafter we never had to look back and went on increasing the medals tally with each passing editions of the Olympics. Abhinav Bindra broke the shackles of gold medal by his hurrah in 10m Air Rifle event in the Beijing edition.
Karnam Malleswari, Rajyavardhan Singh Rathore, Vijay Kumar, Sushil Kumar (one bronze, one silver), Gagan Narang, Saina Nehwal, Yogeshwar Dutt, MC Marykom, PV Sindhu and few others have scaled the heights on several occasions and gave the opportunity to fly the tri-colour high in every edition of Olympics and subsequently in the Asian Games.
India have been a giant at the Asian Games since the inception till the time Chinese sports persons came at the scene, saw it and conquered it. With six gold medals already in the ongoing Asian Games, India have made a huge statement for even bigger stages.Better late than never, India are certainly on the verge of being a sporting nation and the current Asian Games in Jakarta is a testimony to that. With already 24 medals including six gold and five silver medals in their kitty, hope India continue their dominance in the events they have been doing. This will inspire other athletes to chip in with creditable shows in all the other disciplines they take part.