India Registers 42,766 New COVID Cases; 1,206 Deaths In Past 24 Hours
COVID-19: India Records 42,766 New Cases, 1206 Deaths Due To Coronavirus In Past 24 Hours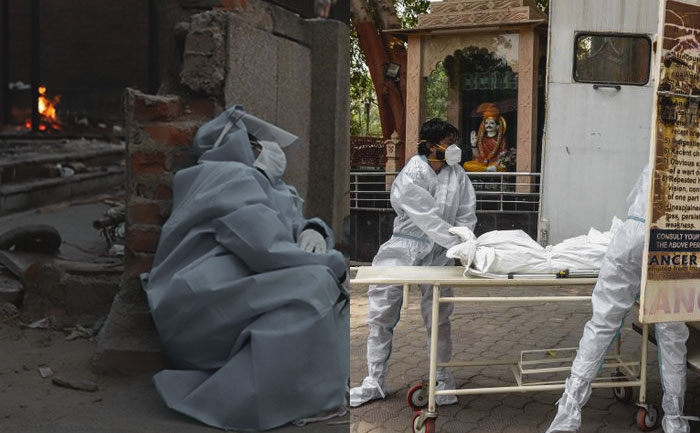 India has recorded 42,766 new cases of the novel coronavirus. The nation has also recorded a single-day spike in death. It has recorded 1,206 deaths due to the infection in the past 24 hours. The country also recorded a total of 45,254 discharges in the last 24 hours, taking the total recovery to 2,99,33,538. This is as per the data shared by the Union Health Ministry on Saturday.
The total cases of COVID-19 in India have now mounted to 3,07,95,716 with 4,55,033 active cases. The total death toll in the country now stands at 4,07,145. Around 36,13,23,548 people have so far been vaccinated across the country. The Union health ministry on Friday said Maharashtra and Kerala have reported more than half of India's total Covid-19 case count last week.
Most of the cases recorded last week are from Maharashtra and Kerala. 21% has come from Maharashtra and 32% reported from Kerala. This was revealed by Lav Agarwal, joint secretary at the Union health ministry, at a press briefing on the Covid-19 situation in India.
The latest version of COVID: Delta Plus and Kappa Variant raise concern in the nation reeling under the second wave. Ninety cases of the highly transmissible Delta plus variant of the coronavirus have been detected in Tripura. The first reported case of the deadly and highly infectious variant of COVID-19 in the northeast.
Two cases were detected in Uttar Pradesh, now Kappa strain of COVID-19 has been identified in the state. As per IANS report, a 66-year-old man, who tested positive for Kappa variant in UP's Sant Kabir Nagar has died.
Also Read: Tokyo Olympics: Fans Banned Due To Japan Covid Emergency