Fly Safe Amid COVID-19: How To Fly Safe During Coronavirus Pandemic
Flying During COVID Times: Here Are Some Precautionary Measure to fly safe during coronavirus pandemic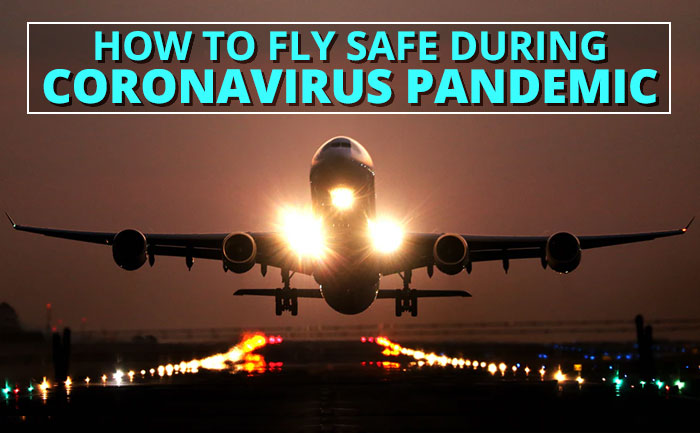 India is reeling under the second wave of coronavirus. Many states in the country are already under lockdown to curb the rising cases of COVID-19. Not only India nations across the world are also facing the same problem. But as the cases are now on a decline and vaccinations drives are being held on a war footing. The need to fly to your destination has become more likely. Air travel has picked up once again and people are starting to move around amidst the new normal.
But many wonder if air travel is safe during the pandemic?. Travellers also tend to wonder which will be the safest seat in a flight? Which place in the plane carries the highest risk for transmission? Most importantly, what's the best way to stay safe on a flight? These and many more questions are uppermost in the minds of frequent travellers.
According to the Centers for Disease Control and Prevention (CDC), travel is the faster and most preferred way of travelling. But it also increases your risk of contracting COVID-19. Traveling by air is risky as the airplane is a closed space. The space between the passengers too is limited. Well, air travel will bring you into close contact with many other people. You will also face the issue of commonly touched surfaces in the airport and on the plane. A fellow passenger can be sick and you might not know about it. If you are vaccinated then you are better protected against the fatal virus. But if you are not vaccinated you are at risk of contracting COVID. But do not worry. You will have to take some extra precautions while in the airport or on the flights and it will be safe travel for you.
Here are some helpful tips to aid you in making your air travel plans during this COVID-19 pandemic. We hope it will reduce some of your fears and anxieties related to air travel.
Check out helpful tips to make air travel safe:
Check travel restrictions.
Get vaccinated
Bring extra masks and hand sanitizer
Do not travel if you are sick.
Wear a mask.
Avoid close contact stay at least 6 feet apart from anyone
Avoid touching your eyes, nose, and mouth.
 While at the airport, before departure: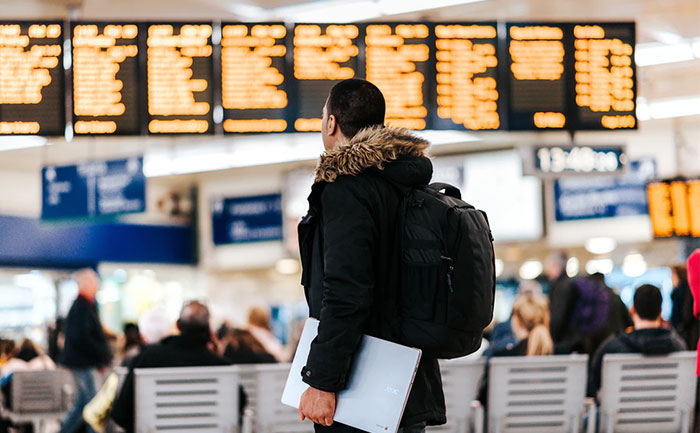 Wear your mask at all times
Practice physical distancing when boarding the aircraft
Wash or sanitize hands frequently by washing with soap and water or using alcohol-based hand sanitizers
Avoid touching your eyes, nose or mouth, especially after contact with commonly touched surfaces
During the flight: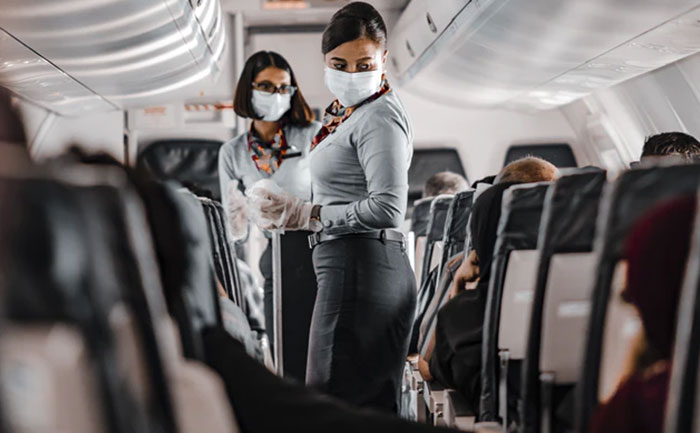 Wear your mask at all times
Change it when it becomes damp
Avoid unnecessary movement during the flight.
Avoid congregating near the toilet
Inform the crew and seek medical care if you become sick while traveling
Wash or sanitize hands frequently with alcohol-based hand sanitizers
Avoid touching your eyes, nose, or mouth,.
Do not rush to disembark from the aircraft after it stops at the parking bay.
In the arrival lounge: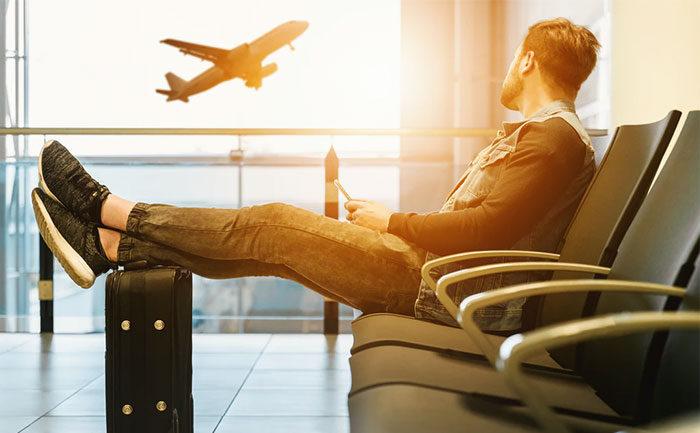 Wear your mask at all times
Practice physical distancing when at immigration and baggage claim
Wash, sanitize, or clean hands using alcohol-based hand sanitizers
Avoid touching your eyes, nose or mouth.
Comply with any local regulations on contact tracing
 If you're unwell, don't travel
COVID-19 appears to have an incubation period of at least 14 days. Airports are conducting temperature checks for arriving, departing, and transiting passengers, so if you have a fever you might be denied boarding. So do not fly when you're sick.
Cover up:
Cover your mouth and nose when you cough. Sneeze into your elbow. Wear a facemask to protect your fellow travelers.
Things you need to know if you are travelling on a flight:
Safest seat on a flight: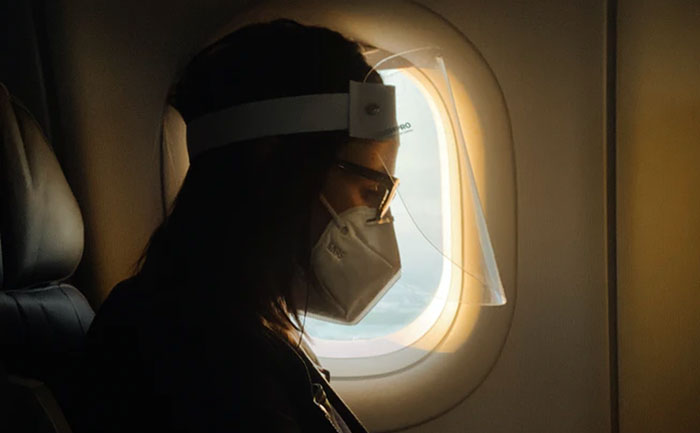 Most Airlines are blocking the middle seat in lieu of social distancing. But the best seat to minimize risk to Covid is the window seat. A window seat is a safe place to sit because you are not exposed to passenger movement that an aisle seat will have.
Crowded airports
The risk for COVID infection also increases for a person at an airport. The reason behind it is the arrival and departure of passengers. So follow social distancing, always wear a mask,  and avoid touching frequently used surfaces.
Face coverings: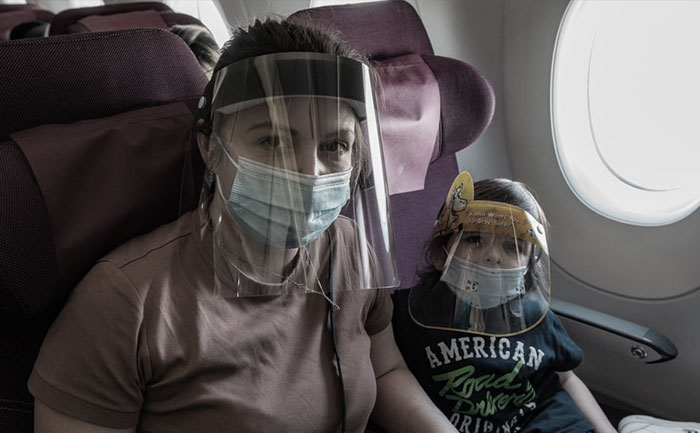 Travelling outside does bring forward exposure risk. But airlines use strong safety checks and sanitation measures. The plane is deep cleaned before a passenger travels. Using masks, face coverings and PPE kits for the duration of the flight also cuts down the risk of infection.
CDC advice
Centre of Disease Control and Prevention (CDC), in its recent advisory, said that the risk of viral transmission onboard a flight is on the lower side, because of the way air circulates and filters in an airplane.
 For hassle-free travel Experience:
Get an e-pass issued from the state you are travelling from.
Have a test report, which shows you are COVID negative, from a lab authorized by ICMR.
Download Aarogya Setu app
Keep your stomach full before travelling as in-flight meals are not allowed.
Have a proper set of gloves, mask, and face shield ready for travelling for emergency purposes.
Follow all specific guidelines issued by airline staff for a hassle-free experience.
Also Read: Centre Caps Covid-19 Vaccine Rates in Private Hospitals