India Reports 40,120 New Covid-19 Infections & 585 Deaths
India records 40,120 new coronavirus cases and 585 fresh fatalities in a day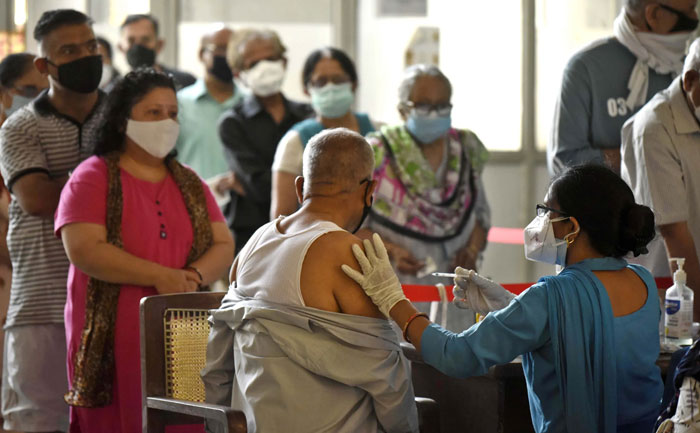 India has recorded 40,120 new Covid-19 cases taking the total tally to 3,21,17,826. It has also recorded 585 deaths in the past 24 hours. The death toll has now climbed to 4,30,254. This is as per the Union Health Ministry data updated on Friday.
India reports 40,120 new #COVID19 cases, 42,295 recoveries & 585 deaths in the last 24 hrs, as per Union Health Ministry.

Total cases: 3,21,17,826
Total recoveries: 3,13,02,345
Active cases: 3,85,227
Death toll: 4,30,254

Total vaccinated: 52,95,82,956 (57,31,574 in last 24 hrs) pic.twitter.com/UON8OyTLU5

— ANI (@ANI) August 13, 2021
As per the latest data, 42,295 patients have recovered from the virus in the last 24 hours. The total number of people who have recuperated from the disease surged to 3,13,02,345, the data stated. The active cases now comprise 1.20 per cent of the total infections, the ministry said. They further added that the National COVID-19 recovery rate now stands at 97.46 per cent.
As many as 52.95 crore vaccine doses have been administered under the Nationwide Vaccination Drive, 57,31,574 in the last 24 hours.
Kerala reported 21,445 new infections, Maharashtra 6,388, followed by Andhra Pradesh (1,859), Tamil Nadu (1,964), Karnataka (1,857), West Bengal (747) and Delhi (49).
Covid-19 is continuing to spread around the world with many nations once again going under lockdown to curb it. There are 206,156,536 confirmed cases and 4,346,678 deaths across 200 countries recorded since China reported its first cases in December 2019. The US remains the worst-hit country with 37,182,479 cases, followed by India, Brazil, Russia and France.
The latest Delta Variant has spread in United States, UK, Australia. Mumbai has recorded its first death due to the Delta Variant. It is Maharashtra's second death due to the Delta Variant of coronavirus.
Also Read: We For India: AR Rahman, Ed Sheeran & Others team up for COVID-19 fundraiser