India stresses for broader cooperation between UN and SCO to disrupt terror organisations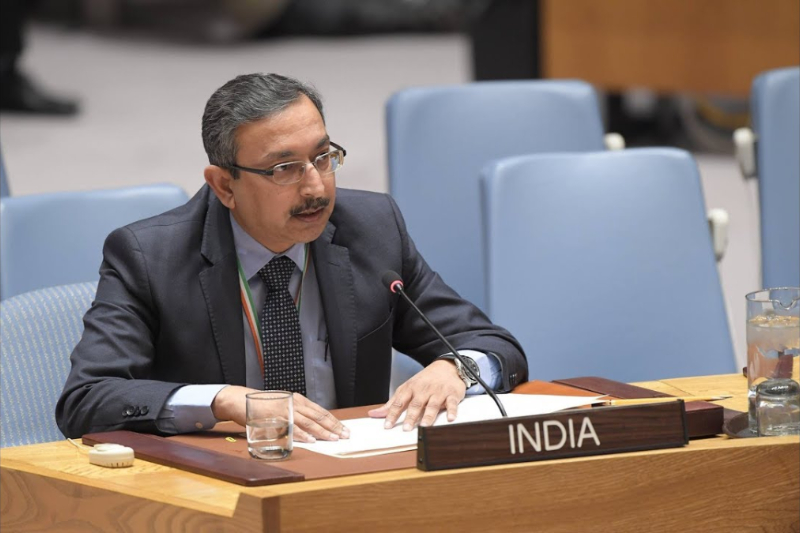 India on Thursday stressed the need for broader cooperation between the United Nations and the Shanghai Cooperation Organisation (SCO) to fully disrupt terror organisations and networks.
India's Deputy Permanent Representative to the UN Ambassador Tanmaya Lal said, "Strengthening regional security, economic cooperation, transit and energy linkages and deepening of cultural ties are some of the areas where cooperation between the UN and the SCO will contribute positively."
Speaking at the 2nd high-level special event at United Nation and Shanghai Cooperation Organisation Cooperation, Tanmaya Lal said, "The fight against terrorism and drug trafficking can be an important area of broader cooperation between the UN and the SCO."
Lal further asserted that it is only through collective cooperation that the international community will be able to fully disrupt the terror organisations and networks, identify and hold accountable, and take strong measures against those who encourage, support and finance terrorism and provide sanctuary to terrorists.
The Indian representative further noted that the current global landscape is one of multiple conflicts and terrorism that are impacting security across borders. He emphasised that the UN with its universal membership and various important regional organisations such as the SCO represent common endeavours to address the world's common challenges. He added that the UN needs additional capabilities to deal with contemporary threats.
"The SCO has focused on the fight against terrorism, which continues to be a major threat to global peace and security," he said adding that the Regional Anti-Terrorist Structure (RATS) based in Tashkent is a useful mechanism for coordinated action against terrorism and drugs.
In the end, he underlined that India brings a range of capacities to the various SCO activities and remains committed to working with its partners both in the SCO and in the UN towards a better future for all.
Importantly, India became a full member of the SCO in June 2017 after an administrative process that began two years prior.
Also Read: India elected to United Nation Human Rights Council with highest votes